Waiting On Wednesday is a weekly event, hosted over at Breaking The Spine, that spotlights upcoming releases that we're eagerly anticipating.
See something you like here?
Click the book title to add it to your Goodreads TBR List!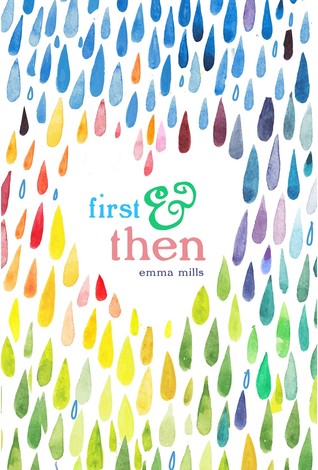 Title:
First and Than
Author:
Emma Mills
Format:
Hardcover
Release Date:
October 13th, 2015
Devon Tennyson wouldn't change a thing. She's happy watching Friday night games from the bleachers, silently crushing on best friend Cas, and blissfully ignoring the future after high school. But the universe has other plans. It delivers Devon's cousin Foster, an unrepentant social outlier with a surprising talent for football, and the obnoxiously superior and maddeningly attractive star running back, Ezra, right where she doesn't want them first into her P.E. class and then into every other aspect of her life.

Pride and Prejudice meets Friday Night Lights in this contemporary novel about falling in love with the unexpected boy, with a new brother, and with yourself.
My Stance:
Everyone needs a good contemporary romance on their shelf and to read every now and then. This book would be my pick of the few for the week, it just has such an amazing synopsis that I am already more or less eager to get my hands on the book. It's go this whole bit of falling for that unintended person, and that's the whole bit that has me most interested. I love how Mills takes this before and after approach, that who we thought we'd end up with isn't who we end up with in the end. I for one know all about that. There is a lot about this book that's up in the air though and for the most part that is what confuses me the most.

Devon, which if I may say is an odd name for a girl, is set and wants to be with Cas. It's the turn of her Cousin Foster and Ezra, a friend, that makes the whole story far more interesting. It's their friendship that I think drives the rest of the story, there is a relationship that starts and the whole world takes a turn. Part of me wants to say that Ezra and Devon have something in common. Part of me wants to see the relationship between the two, but there's not enough about what the two are like and who they are to make a good statement, or judgement. I think this book is going to be a good short contemporary romance for the fall.