Flashback Friday is a weekly event, hosted here, that highlights a past release that we're dying to get our hands on...
See something you like here?
Click the book title to add it to your Goodreads TBR List!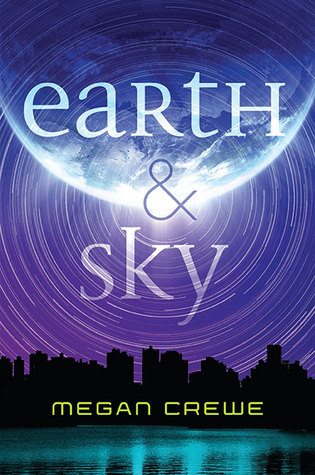 Seventeen-year-old Skylar has been haunted for as long as she can remember by fleeting yet powerful sensations that something is horribly wrong. But despite the panic attacks tormenting her, nothing ever happens, and Sky's beginning to think she's crazy. Then she meets a mysterious, otherworldly boy named Win and discovers the shocking truth her premonitions have tapped into: our world no longer belongs to us. For thousands of years, Earth has been at the mercy of alien scientists who care nothing for its inhabitants and are using us as the unwitting subjects of their time-manipulating experiments. Win belongs to a rebel faction seeking to put a stop to it, and he needs Skylar's help--but with each shift in the past, the very fabric of reality is unraveling, and soon there may be no Earth left to save.
My Stance:
Earth and Sky normally wouldn't be a book I would pick up on the fly or something I would more or less be interested in. However, Bookoutlet had the sequel and I did enjoy The Way We Fall by Megan Crew, so I decided to take a risk without really reading much on the book at all. So since I have the sequel and most of you know me as the completionist I am, I need the first book. So in a roundabout way I am featuring this book because it's something I am looking at getting and because it's more or less a book that sort of flew in under the radar, unless you were a good Megan Crewe fan.

So while I have read this a few times I am wondering where the story even begins. So the world is inhabited by aliens and they are running experiments on humans to alter time, yet no one knows aliens are around. Anyone else see how confusing this is? Maybe I am in my own little world, but it would make sense that someone would know what is going on. Oh of course, a band of rebels, this just seems like another overdone plot, what have I gotten myself into? Maybe I'll like it and I'm willing to give it a shot. The synopsis is just not there, I am confused and very nervous about the book, which is sad. I liked Crewe's work before, I hope this keeps me happy and looking for more of her books.