Waiting On Wednesday is a weekly event, hosted over at Breaking The Spine, that spotlights upcoming releases that we're eagerly anticipating.
See something you like here?
Click the book title to add it to your Goodreads TBR List!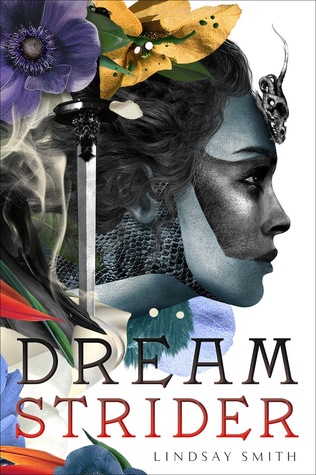 Title:
Dreamstrider
Author:
Lindsay Smith
Format:
Hardcover
Release Date:
October 6th, 2015
A high-concept, fantastical espionage novel set in a world where dreams are the ultimate form of political intelligence.

Livia is a dreamstrider. She can inhabit a subject's body while they are sleeping and, for a short time, move around in their skin. She uses her talent to work as a spy for the Barstadt Empire. But her partner, Brandt, has lately become distant, and when Marez comes to join their team from a neighboring kingdom, he offers Livia the option of a life she had never dared to imagine. Livia knows of no other dreamstriders who have survived the pull of Nightmare. So only she understands the stakes when a plot against the Empire emerges that threatens to consume both the dreaming world and the waking one with misery and rage.

A richly conceived world full of political intrigue and fantastical dream sequences, at its heart Dreamstrider is about a girl who is struggling to live up to the potential before her.
My Stance:
Dreamstrider sounds like a great book, it's my normal style of book. The idea that this book focuses on dreams as a play for political power, makes me think of Inception. However, the twist in this one is that there's this Marez guy who offers Livia a different way of life. My question is this, what is a Nightmare, and why does that make the deal so important? The best part I think, and the biggest concern, is how the novel is going to distinguish between the waking world and the dream world. If the transition or the difference between the two isn't explicitly stated or very clear, the reader could get confused on where the novel is exactly. However, if done right and well, this aspect alone could very well make this a great start of a series.

I am curious on Brandt, there isn't much about him. Other than growing distant, there needed to be some more on him. I guess I am looking for the spot in which a relationship may be, or might turn up. Maybe I am dreaming, maybe this is going to be something a bit more lackluster. I am curious on it, it has such a beautiful cover and the synopsis sounds so good. I'm just left trying to figure out more and just where the book is heading.