Waiting On Wednesday is a weekly event, hosted over at Breaking The Spine, that spotlights upcoming releases that we're eagerly anticipating.
See something you like here?
Click the book title to add it to your Goodreads TBR List!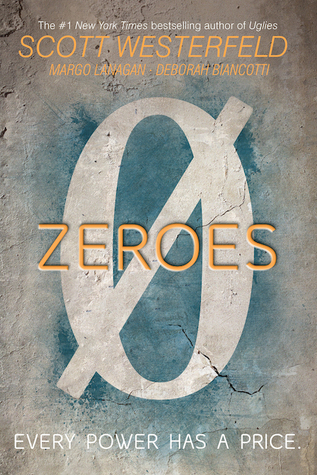 Title:
What We Saw
Author:
Scott Westerfeld
and
Margo Lanagan
and
Deborah Biancotti
Format:
Hardcover
Release Date:
September 29th, 2015
Ethan, aka "Scam," has a way with words. When he opens his mouth, whatever he wants you to hear comes out. But Ethan isn't just a smooth talker. He has a unique ability to say things he doesn't consciously even know. Sometimes the voice helps, but sometimes it hurts - like now, when the voice has lied and has landed Ethan in a massive mess. So now Ethan needs help. And he needs to go to the last people who would ever want to help him - his former group of friends, the self-named "zeros" who also all possess similarly double-edged abilities, and who are all angry at Ethan for their own respective reasons. Brought back together by Scam's latest mischief, they find themselves entangled in an epic, whirlwind adventure packed with as much interpersonal drama as mind-bending action.
My Stance:
Scott Westerfeld is back, and with a novel that sounds interesting. I am not completely sure what to make of it. I know that Westerfeld didn't write the whole thing, and that's why I am a bit nervous on this novel in particularly. I have seen duo-author compilations work, but rarely have I seen a trio. The dynamic and getting everyone together and discussing how it should be written, has to be tough. Honestly I hope the trio pull it off, because this book has some great potential.

There is something about how Ethan, "Scam," and how his ability to just make people hear what they want that has me intrigued. Further Ethan pairs that with having work with colleagues that he has managed to make cross in the past. So why the name Zeroes? I mean is it like the whole X-men complex where they are viewed as less than human and are perceived as nothing? That's just rattling in my head for now. Further I would like to know what Ethan has done, what lie he has told that got him into so much trouble that he has to turn to those people. I love the plot and the potential to turn this book into something very much like Unwind. The originality is all there, just needs the follow through.