Featured Discussion is a random discussion, hosted here, that highlights different book topics, random ideas, and overall point of view of the young adult community...
Want to join in?
Feel free to make a post and post a link back to it here.
Featured Discussion:
Deadline.com announced that Zoey Deutch has been cast as Samantha Kingston in the Before I Fall movie. Which, while not who I thought it would end up being, I can totally seeing her as the character. I'm happy and I am going to see this movie either way.
If any of you don't know she played in Vampire Academy (Rose Hathaway) and Beautiful Creatures (Emily Asher). So I am good to see how she handles this role.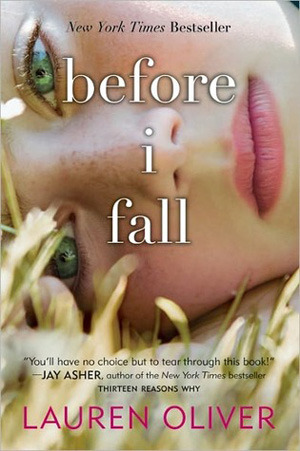 ©Zoey Deutch/IMDb.com 2015
From Deadline.com:
Zoey Deutch has been tapped as the star of Awesomeness Films' next feature film project Before I Fall, the adaptation of the 2010 YA novel by Lauren Oliver that originally was set up some time ago at Fox 2000. Now it's at Awesomeness Films, the movie division of multichannel platform AwesomenessTV that has already seen digital success with this year's output Smosh: The Movie and last year's Expelled.



Deutch's recent credits include Warner Bros' Beautiful Creatures and The Weinstein Company's Vampire Academy, and next up is Richard Linklater's Boyhood follow-upEveryone Wants Some. She also is the female lead in Dirty Grandpa opposite Robert De Niro and Zac Efron. She is repped by CAA and Gilbertson Entertainment.
If you would like to read more about Zoey, the movie and production company information see the full article here.