Waiting On Wednesday is a weekly event, hosted over at Breaking The Spine, that spotlights upcoming releases that we're eagerly anticipating.
See something you like here?
Click the book title to add it to your Goodreads TBR List!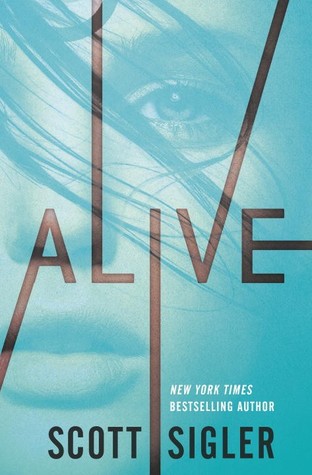 Title:
Alive
Author:
Scott Sigler
Format:
Hardcover
Release Date:
July 14th, 2015
From New York Times bestselling author Scott Sigler comes something utterly new: a gripping sci-fi adventure trilogy in the vein of The Hunger Games, Divergent, and The Maze Runner. A group of young adults awake in a mysterious enclosed space with no knowledge of who they are or how they got there…and an indomitable young woman must lead them not only to answers but to survival.

A young woman awakes trapped in an enclosed space. She has no idea who she is or how she got there. With only her instincts to guide her, she escapes her own confinement—and finds she's not alone. She frees the others in the room and leads them into a corridor filled with the remains of a war long past. The farther these survivors travel, the worse are the horrors they confront. And as they slowly come to understand what this prison is, they realize that the worst and strangest possibilities they could have imagined don't even come close to the truth.
My Stance:
So another book that totes to be on par with three of my favorite novels ever. And I'm not the only one that thinks those three books are great. However this book sounds exactly like The Maze Runner. So, I don't understand where The Hunger Games and Divergent come in. There really isn't much to say about this book, other than it sounds exactly like The Maze Runner. There isn't a whole lot of depth to the synopsis or what the book is about. What is it they are running from, what are they facing? It's so hard to get a read on this book, that I'm a bit on the edge of waiting and seeing what some of the reviews are but we'll see.