Waiting On Wednesday is a weekly event, hosted over at Breaking The Spine, that spotlights upcoming releases that we're eagerly anticipating.
See something you like here?
Click the book title to add it to your Goodreads TBR List!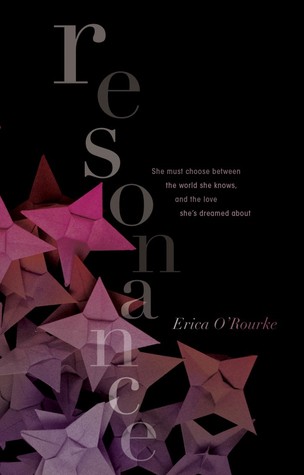 Title:
Resonance
Author:
Erica O'Rourke
Format:
Hardcover
Release Date:
July 21st, 2015
As a Walker between worlds, Del is responsible for the love of her life—and the fate of millions—in this thrilling sequel to Dissonance.

Del risked everything to save Simon, and now he's gone, off in another world with no way for Del to find him.

She's back at the Consort—training to be a Walker like everyone in her family. But the Free Walkers have other plans for her. This rebel group is trying to convince Del that the Consort is evil, and that her parents are unwittingly helping the Consort kill millions of people. The Free Walkers make Del the ultimate promise: if Del joins their fight, she will be reunited with Simon.

In agreeing, Del might be endangering her family. But if she doesn't, innocent people will die, and Simon will be lost to her forever. The fate of the multiverse depends on her choice...
My Stance:
I have always been a fan of Erica's and her work is just great. Again I feel like I am repeating myself, I haven't read the first book in a new series. In this novel, the series picks up seemingly were the previous left off, and Del is left with a few choices. All of which I wouldn't want to make if it was me. The choice of joining what is supposed to be a group of terrorists, but the cost of joining, whether there is a choice to it or not, is it worth it? I can't imagine the choice of friends or family, the one you love or family.

Walkers I am guessing are time travelers of sort, however what does Del and her family have to do with killing other people in different zones. I am looking forward to this series and reading where Erica takes her work next, I have always admired her work and what she has put out. I hope the book is everything I am expecting out of it, I am looking forward to it.