Stacking the Shelves is hosted by
Tynga's Reviews
and is all about sharing the books you are adding to your bookshelf, be it the physical one or your digital one!
Shelf Additions: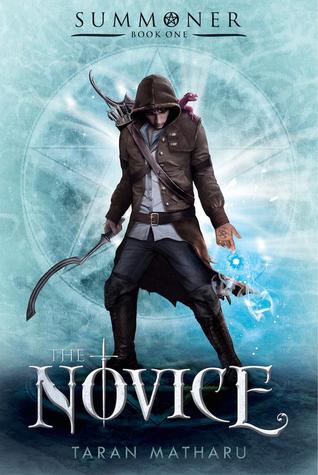 When blacksmith apprentice Fletcher discovers that he has the ability to summon demons from another world, he travels to Adept Military Academy. There the gifted are trained in the art of summoning. Fletcher is put through grueling training as a battlemage to fight in the Hominum Empire's war against orcs. He must tread carefully while training alongside children of powerful nobles. The power hungry, those seeking alliances, and the fear of betrayal surround him. Fletcher finds himself caught in the middle of powerful forces, with only his demon Ignatius for help.

As the pieces on the board maneuver for supremacy, Fletcher must decide where his loyalties lie. The fate of an empire is in his hands. The Novice is the first in a trilogy about Fletcher, his demon Ignatius, and the war against the Orcs.
---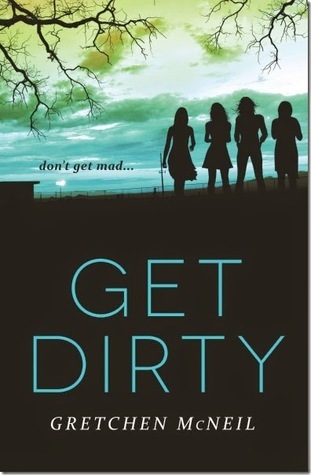 The members of Don't Get Mad aren't just mad anymore . . . they're afraid. And with Margot in a coma and Bree stuck in juvie, it's up to Olivia and Kitty to try to catch their deadly tormentor. But just as the girls are about to go on the offensive, Ed the Head reveals a shocking secret that turns all their theories upside down. The killer could be anyone, and this time he—or she—is out for more than just revenge.

The girls desperately try to discover the killer's identity as their personal lives are falling apart: Donté is pulling away from Kitty and seems to be hiding a secret of his own, Bree is under house arrest, and Olivia's mother is on an emotional downward spiral. The killer is closing in, the threats are becoming more personal, and when the police refuse to listen, the girls have no choice but to confront their anonymous friend . . . or die trying.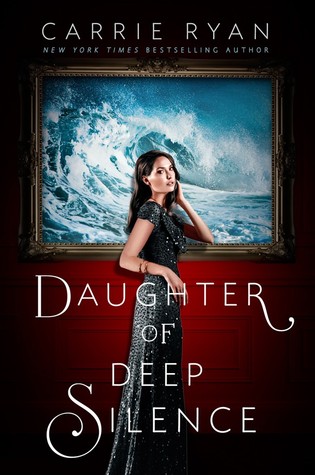 Title:
Daughter of Deep Silence
Author:
Carrie Ryan
Format:
Hardcover
Release Date:
May 26th, 2015
I'm the daughter of murdered parents.
I'm the friend of a dead girl.
I'm the lover of my enemy.
And I will have my revenge.

In the wake of the devastating destruction of the luxury yacht Persephone, just three souls remain to tell its story—and two of them are lying. Only Frances Mace knows the terrifying truth, and she'll stop at nothing to avenge the murders of everyone she held dear. Even if it means taking down the boy she loves and possibly losing herself in the process.

Sharp and incisive, Daughter of Deep Silence by bestselling author Carrie Ryan is a deliciously smart revenge thriller that examines perceptions of identity, love, and the lengths to which one girl is willing to go when she thinks she has nothing to lose.
---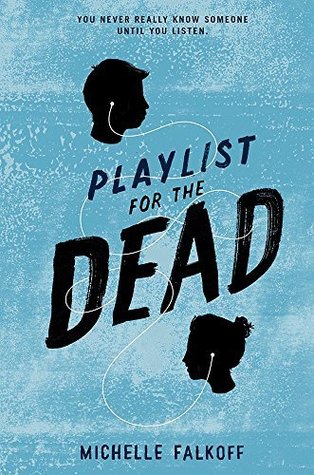 A teenage boy tries to understand his best friend's suicide by listening to the playlist of songs he left behind in this smart, voice-driven debut novel.

Here's what Sam knows: There was a party. There was a fight. The next morning, his best friend, Hayden, was dead. And all he left Sam was a playlist of songs, and a suicide note: For Sam—listen and you'll understand.

As he listens to song after song, Sam tries to face up to what happened the night Hayden killed himself. But it's only by taking out his earbuds and opening his eyes to the people around him that he will finally be able to piece together his best friend's story. And maybe have a chance to change his own.

Part mystery, part love story, and part coming-of-age tale in the vein of Stephen Chbosky's The Perks of Being a Wallflower and Tim Tharp's The Spectacular Now, Playlist for the Dead is an honest and gut-wrenching first novel about loss, rage, what it feels like to outgrow a friendship that's always defined you—and the struggle to redefine yourself. But above all, it's about finding hope when hope seems like the hardest thing to find.