Waiting On Wednesday is a weekly event, hosted over at Breaking The Spine, that spotlights upcoming releases that we're eagerly anticipating.
See something you like here?
Click the book title to add it to your Goodreads TBR List!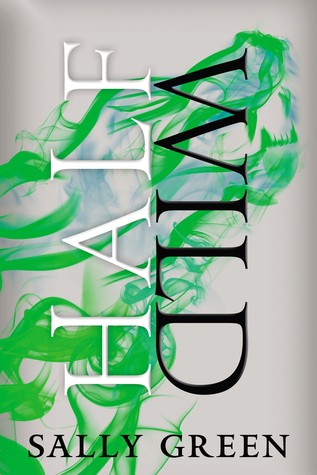 Title:
Half Wild
Author:
Sally Green
Format:
Hardcover
Release Date:
March 24th, 2015
"You will have a powerful Gift, but it's how you use it that will show you to be good or bad."

In a modern-day England where two warring factions of witches live amongst humans, seventeen-year-old Nathan is an abomination, the illegitimate son of the world's most powerful and violent witch. Nathan is hunted from all sides: nowhere is safe and no one can be trusted. Now, Nathan has come into his own unique magical Gift, and he's on the run--but the Hunters are close behind, and they will stop at nothing until they have captured Nathan and destroyed his father.
My Stance:
So it's finally coming up, the release for one of the top - most talked about novel I've seen for a while, Half Bad. The covers are so shiny and I just didn't have time to get around to it, it is on my list and will probably be one of the books I take on my vacation to sit back on the beach and just relax with. I have always been a huge witch - sorcery fan, so when it comes to novels like that I tend to be a stickler and have high expectations of it. I just hope the first book is as good as it sounds, and from what I am hearing from the ARC reviews is a bit mixed and has me a bit worried. I have faith though.

I don't really want to read the synopsis but I mistakenly did thinking I was on the first novel. However it really doesn't say much, I mean you get that Nathan is the son of an all-powerful witch and he's on the run from Hunters who want to do what with him? I like Nathan, he seems to be trying to find out who he is and what is is capable of, but at the same time can't trust anyone. How do you learn or try to survive without someone you trust, I mean if you were a witch/mage and didn't trust anyone, you would just try to blow up anyone that came near you. It's just so sad and lonely that I hope the story has something a bit different than what the synopsis suggests.