Stacking the Shelves is hosted by
Tynga's Reviews
and is all about sharing the books you are adding to your bookshelf, be it the physical one or your digital one!
Shelf Additions:
In this thrilling sequel to All That Glows, the worlds of magic and mortal are colliding as London celebrates its new king, marking an era of unity between the Faery realm and the human one. Emrys, the Faery guard to the British royal family, sacrificed her powers to be with King Richard, choosing love over immortality. But now, as Emrys struggles to navigate her place between the Faery queen's court and London's lavish galas, danger looms beyond the Thames.When a prisoner with dark, strange magic breaks out of Queen Titania's labyrinthine prison, endangering Emrys's king and sparking an uprising, Emrys must make the hardest decision of all.

Will she reclaim her magic to save Richard's life and lose him forever? Or stay powerless as the kingdom goes down in flames?
---
When a simple round of truth or dare spins out of control, three girls find it's no longer a party game. It's do or die.

It all started on a whim: the game was a way for Tenley Reed to reclaim her popularity, a chance for perfect Caitlin "Angel" Thomas to prove she's more than her Harvard application. Loner Sydney Morgan wasn't even there; she was hiding behind her camera like usual. But when all three start receiving mysterious dares long after the party has ended, they're forced to play along—or risk exposing their darkest secrets.

How far will Tenley, Caitlin and Sydney go to keep the truth from surfacing? And who's behind this twisted game?

Set against the backdrop of Echo Bay, an isolated beach town haunted by misfortune, Truth or Dare is a highly charged debut that will keep readers in suspense from beginning to end.
Title:
(Don't You) Forget About Me
Author:
Kate Karyus Quinn
Format:
Hardcover
Release Date:
June 10th, 2014
Welcome to Gardnerville.

A place where no one gets sick. And no one ever dies.

Except...
There's a price to pay for paradise. Every fourth year, the strange power that fuels the town exacts its payment by infecting teens with deadly urges. In a normal year in Gardnerville, teens might stop talking to their best friends. In a fourth year, they'd kill them.

Four years ago, Skylar's sister, Piper, was locked away after leading sixteen of her classmates to a watery grave. Since then, Skylar has lived in a numb haze, struggling to forget her past and dull the pain of losing her sister. But the secrets and memories Piper left behind keep taunting Skylar—whispering that the only way to get her sister back is to stop Gardnerville's murderous cycle once and for all.
---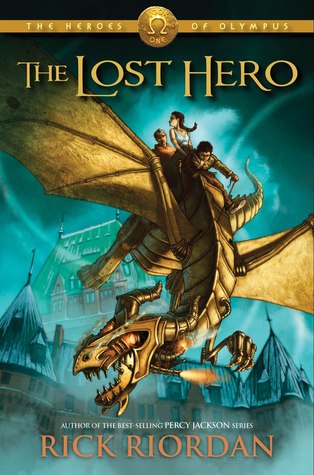 Jason has a problem. He doesn't remember anything before waking up in a bus full of kids on a field trip. Apparently he has a girlfriend named Piper and a best friend named Leo. They're all students at a boarding school for "bad kids." What did Jason do to end up here? And where is here, exactly?

Piper has a secret. Her father has been missing for three days, ever since she had that terrifying nightmare. Piper doesn't understand her dream, or why her boyfriend suddenly doesn't recognize her. When a freak storm hits, unleashing strange creatures and whisking her, Jason, and Leo away to someplace called Camp Half-Blood, she has a feeling she's going to find out.

Leo has a way with tools. When he sees his cabin at Camp Half-Blood, filled with power tools and machine parts, he feels right at home. But there's weird stuff, too—like the curse everyone keeps talking about. Weirdest of all, his bunkmates insist that each of them—including Leo—is related to a god.
---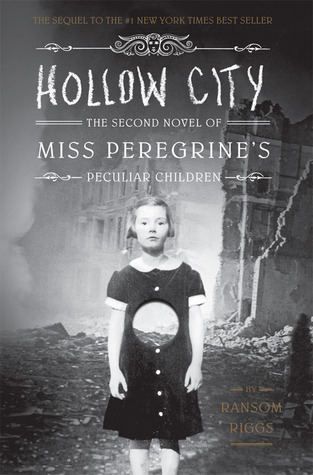 This sequel to the first novel, Miss Peregrine's Home for Peculiar Children, begins in 1940, immediately after the first book ended.

Having escaped Miss Peregrine's island by the skin of their teeth, Jacob and his new friends must journey to London, the peculiar capital of the world. Along the way, they encounter new allies, a menagerie of peculiar animals, and other unexpected surprises.

Complete with dozens of newly discovered vintage photographs.
---
Introducing a breathtakingly inventive futuristic suspense novel about one woman who rebels against everything she is told to believe.

Emma wakes in a hospital, with no memory of what came before. Her husband, Declan, a powerful, seductive man, provides her with new memories, but her dreams contradict his stories, showing her a past life she can't believe possible: memories of war, of a camp where girls are trained to be wives, of love for another man. Something inside her tells her not to speak of this, but she does not know why. She only knows she is at war with herself.

Suppressing those dreams during daylight hours, Emma lets Declan mold her into a happily married woman and begins to fall in love with him. But the day Noah stands before her, the line between her reality and dreams shatters.

In a future where women are a rare commodity, Emma fights for freedom but is held captive by the love of two men—one her husband, the other her worst enemy. If only she could remember which is which. . . .

The first novel in a two-part series, Archetype heralds the arrival of a truly memorable character—and the talented author who created her. Look for Prototype, the second novel from M.D. Waters, coming July 2014.
---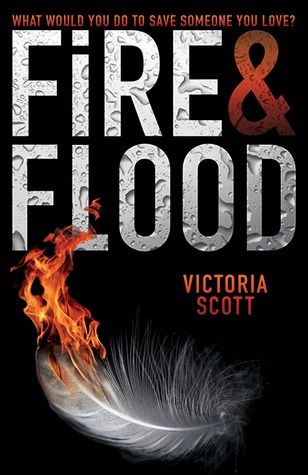 Time is slipping away....

Tella Holloway is losing it. Her brother is sick, and when a dozen doctors can't determine what's wrong, her parents decide to move to Montana for the fresh air. She's lost her friends, her parents are driving her crazy, her brother is dying—and she's helpless to change anything.

Until she receives mysterious instructions on how to become a Contender in the Brimstone Bleed. It's an epic race across jungle, desert, ocean, and mountain that could win her the prize she desperately desires: the Cure for her brother's illness. But all the Contenders are after the Cure for people they love, and there's no guarantee that Tella (or any of them) will survive the race.

The jungle is terrifying, the clock is ticking, and Tella knows she can't trust the allies she makes. And one big question emerges: Why have so many fallen sick in the first place?
---
Stealing another galactic secret will get her arrested, but playing by the rules might just get her killed.

At twenty-three, Renna Carrizal is the most notorious thief in the galaxy. There's just one problem - all she wants is to get out of the business.

But after Renna rescues an injured boy on her final job, she finds herself on the run from the mob instead of enjoying retirement. She unwittingly becomes ensnared by MYTH, a top-secret galactic protection agency who offer her a choice - either help them on their latest mission, or spend the rest of her life on a prison ship.

Forced to work under the watchful eye of handsome but arrogant Captain Finn, Renna learns the former mercenary-turned-hero has a few dirty secrets himself. As Renna works to discover the truth about Finn's past and keep the tantalizing man at arm's length, she unearths a plot to create an unstoppable army. The target? The human star fleet.

Now Renna must pull off the biggest job of her career - saving the galaxy. And maybe even herself.