Stacking the Shelves is hosted by
Tynga's Reviews
and is all about sharing the books you are adding to your bookshelf, be it the physical one or your digital one!
Shelf Additions:
Unleashed, the romantic, high-stakes sequel to New York Times bestselling author Sophie Jordan's Uninvited, is perfect for fans of James Patterson's Confessions of a Murder Suspect.

Davy has spent the last few months trying to come to terms with the fact that she tested positive for the kill gene HTS (also known as Homicidal Tendency Syndrome). She swore she would not let it change her, and that her DNA did not define her . . . but then she killed a man.

Now on the run, Davy must decide whether she'll be ruled by the kill gene or if she'll follow her heart and fight for her right to live free. But with her own potential for violence lying right beneath the surface, Davy doesn't even know if she can trust herself.
---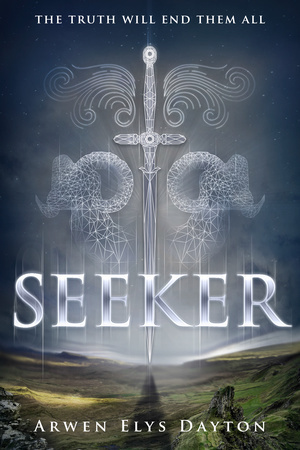 Quin Kincaid has been put through years of brutal training for what she thinks is the noble purpose of becoming a revered 'Seeker'.

Only when it's too late does she discover she will be using her new-found knowledge and training to become an assassin. Quin's new role will take her around the globe, from a remote estate in Scotland to a bustling, futuristic Hong Kong where the past she thought she had escaped will finally catch up with her.
Title:
Blackbird
Author:
Anna Carey
Format:
Hardcover
Release Date:
September 16th, 2014
This twisty, breathless cat-and-mouse thrill ride, told in the second person, follows a girl with amnesia in present-day Los Angeles who is being pursued by mysterious and terrifying assailants.

A girl wakes up on the train tracks, a subway car barreling down on her. With only minutes to react, she hunches down and the train speeds over her. She doesn't remember her name, where she is, or how she got there. She has a tattoo on the inside of her right wrist of a blackbird inside a box, letters and numbers printed just below: FNV02198. There is only one thing she knows for sure: people are trying to kill her.

On the run for her life, she tries to untangle who she is and what happened to the girl she used to be. Nothing and no one are what they appear to be. But the truth is more disturbing than she ever imagined.

The Maze Runner series meets Code Name Verity, Blackbird is relentless and action-packed, filled with surprising twists.
---
The only thing bigger than the world is fear.

Lucy's life by the pond has always been full. She has water and friends, laughter and the love of her adoptive mother, Lynn, who has made sure that Lucy's childhood was very different from her own. Yet it seems Lucy's future is settled already—a house, a man, children, and a water source—and anything beyond their life by the pond is beyond reach.

When disease burns through their community, the once life-saving water of the pond might be the source of what's killing them now. Rumors of desalinization plants in California have lingered in Lynn's mind, and the prospect of a "normal" life for Lucy sets the two of them on an epic journey west to face new dangers: hunger, mountains, deserts, betrayal, and the perils of a world so vast that Lucy fears she could be lost forever, only to disappear in a handful of dust.

In this companion to Not a Drop to Drink, Mindy McGinnis thrillingly combines the heart-swelling hope of a journey, the challenges of establishing your own place in the world, and the gripping physical danger of nature in a futuristic frontier.
---
The Scarlet Letter meets Minority Report in bestselling author Sophie Jordan's chilling new novel about a teenage girl who is ostracized when her genetic test proves she's destined to become a murderer.

When Davy Hamilton's tests come back positive for Homicidal Tendency Syndrome (HTS)-aka the kill gene-she loses everything. Her boyfriend ditches her, her parents are scared of her, and she can forget about her bright future at Juilliard. Davy doesn't feel any different, but genes don't lie. One day she will kill someone.

Only Sean, a fellow HTS carrier, can relate to her new life. Davy wants to trust him; maybe he's not as dangerous as he seems. Or maybe Davy is just as deadly.

The first in a two-book series, Uninvited tackles intriguing questions about free will, identity, and human nature. Steeped in New York Times bestselling author Sophie Jordan's trademark mix of gripping action and breathless romance, this suspenseful tale is perfect for fans of James Patterson, Michelle Hodkin, and Lisa McMann.
---
Agnes, Cecelia, and Lucy watched as Sebastian sacrificed himself for what he believed in. Will the girls trust that their destiny as saints and martyrs and perform the miracles as Sebastian instructed? Or lose faith in themselves and each other in his absence? Time is running out for them to make a decision, and the fate of the world lies in the balance.
---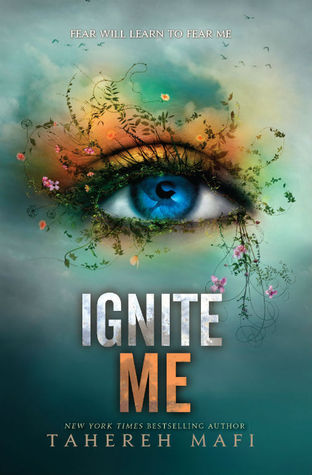 The heart-stopping conclusion to the New York Times bestselling Shatter Me series, which Ransom Riggs, bestselling author of Miss Peregrine's Home for Peculiar Children, called "a thrilling, high-stakes saga of self-discovery and forbidden love."

With Omega Point destroyed, Juliette doesn't know if the rebels, her friends, or even Adam are alive. But that won't keep her from trying to take down The Reestablishment once and for all. Now she must rely on Warner, the handsome commander of Sector 45. The one person she never thought she could trust. The same person who saved her life. He promises to help Juliette master her powers and save their dying world . . . but that's not all he wants with her.

The Shatter Me series is perfect for fans who crave action-packed young adult novels with tantalizing romance like Divergent by Veronica Roth, The Hunger Games by Suzanne Collins, and Legend by Marie Lu. Tahereh Mafi has created a captivating and original story that combines the best of dystopian and paranormal, and was praised by Publishers Weekly as "a gripping read from an author who's not afraid to take risks." Now this final book brings the series to a shocking and satisfying end.
---
Soon, Elusion® will change the world and life as we know it.

A new technology called Elusion is sweeping the country. An app, visor and wristband will virtually transport you to an exotic destination where adventure can be pursued without the complications—or consequences—of real life.

Regan is an Elusion insider. Or at least she used to be. Her father invented the program, and her best friend, Patrick, heir to the tech giant Orexis, is about to release it nationwide. But ever since her father's unexpected death, Regan can't bear to Escape, especially since waking up from the dream means crashing back to her grim reality.

Still, when there are rumors of trouble in Elusion—accusations that it's addictive and dangerous— Regan is determined to defend it. But the critics of Elusion come from surprising sources, including Josh, the handsome skeptic with his own personal stakes. As Regan investigates the claims, she discovers a disturbing web of secrets. She will soon have to choose between love and loyalty…a decision that will affect the lives of millions.

Suspense, thrills, and romance fuel this near-future story about the seductive nature of a perfect virtual world, and how far one girl will go to uncover the truth behind the illusions.