Stacking the Shelves is hosted by
Tynga's Reviews
and is all about sharing the books you are adding to your bookshelf, be it the physical one or your digital one!
Shelf Additions: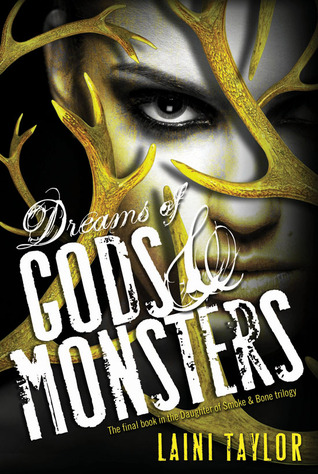 By way of a staggering deception, Karou has taken control of the chimaera rebellion and is intent on steering its course away from dead-end vengeance. The future rests on her, if there can even be a future for the chimaera in war-ravaged Eretz.

Common enemy, common cause.

When Jael's brutal seraph army trespasses into the human world, the unthinkable becomes essential, and Karou and Akiva must ally their enemy armies against the threat. It is a twisted version of their long-ago dream, and they begin to hope that it might forge a way forward for their people.

And, perhaps, for themselves. Toward a new way of living, and maybe even love.

But there are bigger threats than Jael in the offing. A vicious queen is hunting Akiva, and, in the skies of Eretz ... something is happening. Massive stains are spreading like bruises from horizon to horizon; the great winged stormhunters are gathering as if summoned, ceaselessly circling, and a deep sense of wrong pervades the world.

What power can bruise the sky?

From the streets of Rome to the caves of the Kirin and beyond, humans, chimaera and seraphim will fight, strive, love, and die in an epic theater that transcends good and evil, right and wrong, friend and enemy.

At the very barriers of space and time, what do gods and monsters dream of? And does anything else matter?
---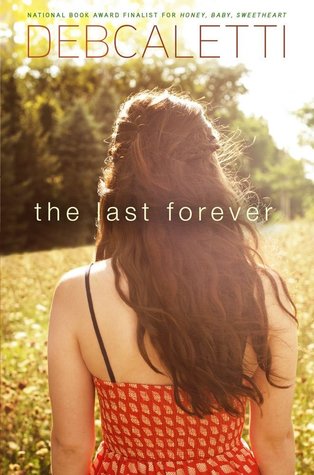 Endings and beginnings sit so close to each other that it's sometimes impossible to tell which is which.

Nothing lasts forever, and no one gets that more than Tessa. After her mother died, it's all she can do to keep her friends, her boyfriend, her happiness from slipping away. And then there's her dad. He's stuck in his own daze, and it's so hard to feel like a family when their house no longer seems like a home.

Her father's solution? An impromptu road trip that lands them in a small coastal town at Tessa's grandmother's. Despite all the warmth and beauty there, Tessa can't help but feel even more lost.

Enter Henry Lark. He understands the relationships that matter. And more importantly, he understands her. A secret stands between them, but Tessa's willing to do anything to bring them together—because Henry may just be her one chance at forever.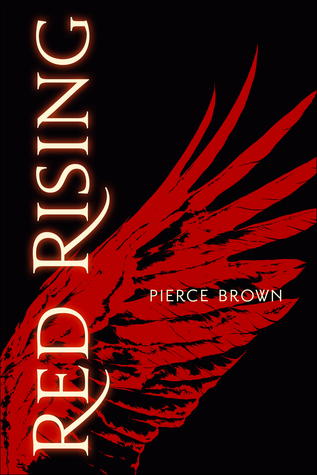 Title:
Red Rising
Author:
Pierce Brown
Format:
Hardcover
Release Date:
January 28th, 2014
The Earth is dying. Darrow is a Red, a miner in the interior of Mars. His mission is to extract enough precious elements to one day tame the surface of the planet and allow humans to live on it. The Reds are humanity's last hope.

Or so it appears, until the day Darrow discovers it's all a lie. That Mars has been habitable - and inhabited - for generations, by a class of people calling themselves the Golds. A class of people who look down on Darrow and his fellows as slave labour, to be exploited and worked to death without a second thought.

Until the day that Darrow, with the help of a mysterious group of rebels, disguises himself as a Gold and infiltrates their command school, intent on taking down his oppressors from the inside. But the command school is a battlefield - and Darrow isn't the only student with an agenda.
---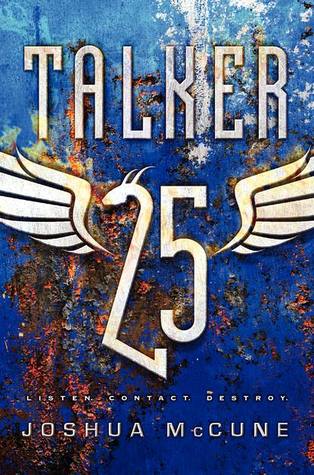 Debut author Joshua McCune's gritty and heart-pounding novel is a masterful reimagining of popular dragon fantasy lore, set in a militant future reminiscent of Paolo Bacigalupi's Ship Breaker and Ann Aguirre's Outpost.

It's a high school prank gone horribly wrong-sneaking onto the rez to pose next to a sleeping dragon-and now senior Melissa Callahan has become an unsuspecting pawn in a war between Man and Monster, between family and friends and the dragons she has despised her whole life. Chilling, epic, and wholly original, this debut novel imagines a North America where dragons are kept on reservations, where strict blackout rules are obeyed no matter the cost, where the highly weaponized military operates in chilling secret, and where a gruesome television show called Kissing Dragons unites the population. Joshua McCune's debut novel offers action, adventure, fantasy, and a reimagining of popular dragon lore.
---
The Emmy Award-nominee and Edgar Award-winning duo bring readers back to the Wasteland in this thrilling sequel.

Karin Slaughter, bestselling author of Criminal, called Wasteland, "A Lord of the Flies for future generations. An irresistible page-turner."

The former citizens of Prin are running out of time. The Source has been destroyed, so food is scarcer than ever. Tensions are rising…and then an earthquake hits.

So Esther and Caleb hit the road, leading a ragtag caravan. Their destination? A mythical city where they hope to find food and shelter - not to mention a way to make it past age nineteen.

On the way, alliances and romances blossom and fracture. Esther must rally to take charge with the help of a blind guide, Aras. He seems unbelievably cruel, but not everything is as it seems in the Wasteland.…

In this sequel to Wasteland, the stakes are even higher for Esther, Caleb, and the rest of their clan. They're pinning all their hopes on the road...but what if it's the most dangerous place of all?
---
After completing the long, weary journey to the rebel hiding ground at Shadowfell, Neryn is now a vital part of their plan to overthrow the tyrannical King Keldec. Every step she takes toward perfecting her skills as a powerful, once-in-a-generation Caller gets them closer to their goal. But first she must seek out the disparate leaders of the Good Folk to complete her training--and the time she has left is wearing thin.

Meanwhile, Neryn's beloved, the double agent Flint, is summoned to the king's court. There the king's slipping confidence puts Flint in great danger. Yet his connection to Neryn is so strong that they reach each other in their dreams, sharing painful but precious glimpses into on another's lives. Their love is regarded warily by their rebel allies, for placing any emotion above the cold logic of the cause puts the entire movement at risk. But their bond also reveals valuable information, for the tide of the war may soon be turning...
---
The City of Lights sets the stage for romance, drama and intrigue in the latest Confessions novel from the world's bestselling mystery writer!

After investigating multiple homicides and her family's decades-old skeletons in the closet, Tandy Angel is finally reunited with her lost love in Paris. But as he grows increasingly distant, Tandy is confronted with disturbing questions about him, as well as what really happened to her long-dead sister. With no way to tell anymore who in her life she can trust, how will Tandy ever get to the bottom of the countless secrets her parents kept from her? James Patterson leads this brilliant teenage detective through Paris on a trail of lies years in the making, with shocking revelations around every corner.
---
Six teens struggle to discover the source of their strange and horrific abilities in this first book of The Star Shards Chronicles.

Dillon has the terrifying power to create massive amounts of destruction with the slightest tweak of his will. Deanna is so consumed by fear, it has become like a black hole, drawing to her the very things that terrify her. Then, when the glare of a supernova sixteen light-years away illuminates the night sky, they have a vision: There are six of them out there, all teenagers, and all suffering from supernatural afflictions that disfigure their bodies and souls. Only by finding one another will the six ever be strong enough to defeat these mysterious forces that, bit by bit, are devouring their souls from the inside out.

Acclaimed author Neal Shusterman "combines personal quest, horror, and science fiction into an absorbing exploration of good and evil, guilt, forgiveness and personal responsibility" (VOYA) in this thrilling start to a riveting trilogy.