Stacking the Shelves is hosted by
Tynga's Reviews
and is all about sharing the books you are adding to your bookshelf, be it the physical one or your digital one!
Shelf Additions: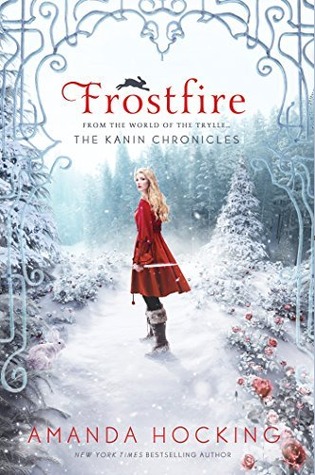 Bryn Aven is an outcast among the Kanin, the most powerful of the troll tribes.

Set apart by her heritage and her past, Bryn is a tracker who's determined to become a respected part of her world. She has just one goal: become a member of the elite King's Guard to protect the royal family. She's not going to let anything stand in her way, not even a forbidden romance with her boss Ridley Dresden.

But all her plans for the future are put on hold when Konstantin– a fallen hero she once loved – begins kidnapping changelings. Bryn is sent in to help stop him, but will she lose her heart in the process?
---
If you like the TV show Bones (I do) or Maximum Ride, you'll love Virals."—James Patterson

Another thrilling Virals adventure from New York Times bestsellers Kathy and Brendan Reichs.

When twin classmates are abducted from Bolton Prep, Tory and the Virals decide there's no one better equipped than them to investigate. But the gang has other problems to face. Their powers are growing wilder, and becoming harder to control. Chance Claybourne is investigating the disastrous medical experiment that twisted their DNA. The bonds that unite them are weakening, threatening the future of the pack itself.

The Virals must decipher the clues and track down a ruthless criminal before he strikes again, all while protecting their secret from prying eyes. And everyone seems to be watching.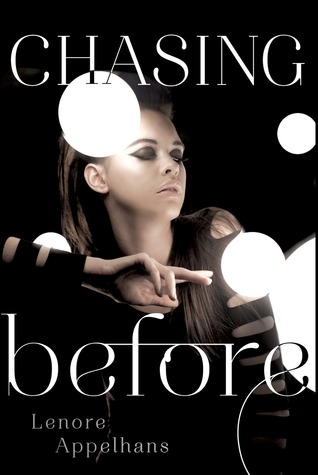 Title:
Chasing Before
Author:
Lenore Appelhans
Format:
Hardcover
Release Date:
August 26th, 2014
"I'm a ticking time bomb. And one day soon everything is going to explode."

Felicia and Neil have arrived in Level 3 and are supposed to prepare for their divine vocations.

But during Felicia and Neil's training period, a series of explosions rips through Level 3. Tension is high, and casualties are mounting. A rift forms between the pair, one that grows wider when Felicia receives memories from the Morati. The memories cast doubt on the people she loves the most, but Felicia can't stop her curiosity. She has to know the truth about her life – even if it means putting at risk everything she's worked for in her death.
---
You take it for granted. Waking up. Going to school, talking to your friends. Watching a show on television or reading a book or going out to lunch.

You take for granted going to sleep at night, getting up the next day, and remembering everything that happened to you before you closed your eyes.

You live and you remember.

Me, I live and I forget.

But now—now I am remembering.

For all of her seventeen years, Molly feels like she's missed bits and pieces of her life. Now, she's figuring out why. Now, she's remembering her own secrets. And in doing so, Molly uncovers the separate life she seems to have led…and the love that she can't let go.

The Half Life of Molly Pierce is a suspenseful, evocative psychological mystery about uncovering the secrets of our pasts, facing the unknowns of our futures, and accepting our whole selves.
---
We want our son returned. This girl is proof that we can save you all. If you ignore our plea, we will kill our hostages one at a time.

To be a Pure is to be perfect, untouched by Detonations that scarred the earth and sheltered inside the paradise that is the Dome. But Partridge escaped to the outside world, where Wretches struggle to survive amid smoke and ash. Now, at the command of Partridge's father, the Dome is unleashing nightmare after nightmare upon the Wretches in an effort to get him back.

At Partridge's side is a small band of those united against the Dome: Lyda, the warrior; Bradwell, the revolutionary; El Capitan, the guard; and Pressia, the young woman whose mysterious past ties her to Partridge in way she never could have imagined. Long ago a plan was hatched that could mean the earth's ultimate doom. Now only Partridge and Pressia can set things right.

To save millions of innocent lives, Partridge must risk his own by returning to the Dome and facing his most terrifying challenge. And Pressia, armed only with a mysterious Black Box, containing a set of cryptic clues, must travel to the very ends of the earth, to a place where no map can guide her. If they succeed, the world will be saved. But should they fail, humankind will pay a terrible price...
---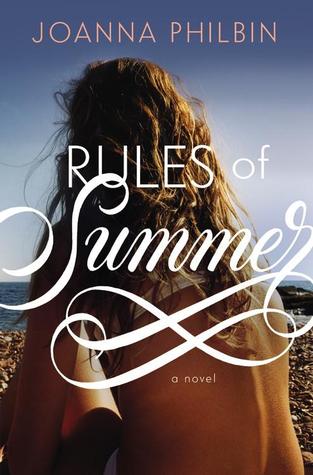 There are two sides to every summer.

When seventeen-year-old Rory McShane steps off the bus in East Hampton, it's as if she's entered another universe, one populated by impossibly beautiful people wearing pressed khakis and driving expensive cars. She's signed on to be a summer errand girl for the Rules -- a wealthy family with an enormous beachfront mansion. Upon arrival, she's warned by other staff members to avoid socializing with the family, but Rory soon learns that may be easier said than done.

Stifled by her friends and her family's country club scene, seventeen-year-old Isabel Rule, the youngest of the family, embarks on a breathless romance with a guy whom her parents would never approve of. It's the summer for taking chances, and Isabel is bringing Rory along for the ride. But will Rory's own summer romance jeopardize her friendship with Isabel? And, after long-hidden family secrets surface, will the Rules' picture-perfect world ever be the same?
---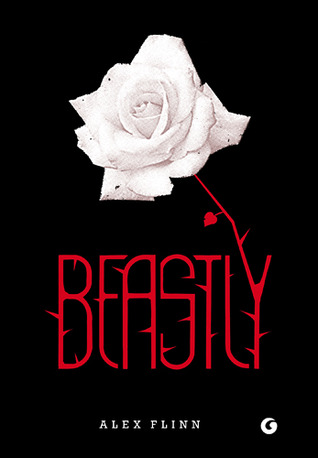 I am a beast.

A beast. Not quite wolf or bear, gorilla or dog but a horrible new creature who walks upright—a creature with fangs and claws and hair springing from every pore. I am a monster.

You think I'm talking fairy tales? No way. The place is New York City. The time is now. It's no deformity, no disease. And I'll stay this way forever—ruined—unless I can break the spell.

Yes, the spell, the one the witch in my English class cast on me. Why did she turn me into a beast who hides by day and prowls by night? I'll tell you. I'll tell you how I used to be Kyle Kingsbury, the guy you wished you were, with money, perfect looks, and the perfect life. And then, I'll tell you how I became perfectly . . . beastly.
---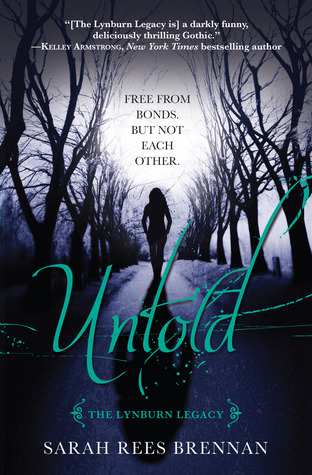 It's time to choose sides....

On the surface, Sorry-in-the-Vale is a sleepy English town. But Kami Glass knows the truth. Sorry-in-the-Vale is full of magic. In the old days, the Lynburn family ruled with fear, terrifying the people into submission in order to kill for blood and power. Now the Lynburns are back, and Rob Lynburn is gathering sorcerers so that the town can return to the old ways.

But Rob and his followers aren't the only sorcerers in town. A decision must be made: pay the blood sacrifice, or fight. For Kami, this means more than just choosing between good and evil. With her link to Jared Lynburn severed, she's now free to love anyone she chooses. But who should that be?

A darkly humorous take on Gothic romance, Sarah Rees Brennan's Lynburn Legacy weaves together the tale of a heroine desperate to protect those she loves, two boys hoping to be saved, and the magical forces that will shape their destiny.