Flashback Friday is a weekly event, hosted here, that highlights a past release that we're dying to get our hands on...
See something you like here?
Click the book title to add it to your Goodreads TBR List!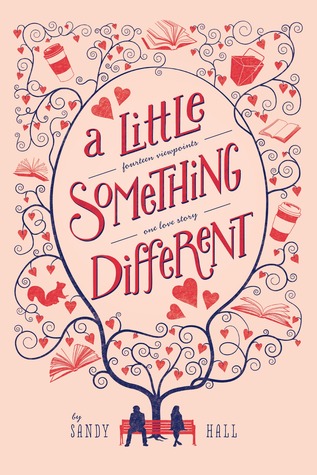 The distinctive new crowdsourced publishing imprint Swoon Reads proudly presents its first published novel—an irresistibly sweet romance between two college students told from 14 different viewpoints.

The creative writing teacher, the delivery guy, the local Starbucks baristas, his best friend, her roommate, and the squirrel in the park all have one thing in common—they believe that Gabe and Lea should get together. Lea and Gabe are in the same creative writing class. They get the same pop culture references, order the same Chinese food, and hang out in the same places. Unfortunately, Lea is reserved, Gabe has issues, and despite their initial mutual crush, it looks like they are never going to work things out.

But somehow even when nothing is going on, something is happening between them, and everyone can see it. Their creative writing teacher pushes them together. The baristas at Starbucks watch their relationship like a TV show. Their bus driver tells his wife about them. The waitress at the diner automatically seats them together. Even the squirrel who lives on the college green believes in their relationship.

Surely Gabe and Lea will figure out that they are meant to be together....
My Stance:
I am looking at this book and I'm wondering exactly how I feel completely about it. The contemporary romance of the whole bit sounds great, and while the novel seems to be more about focusing on the supporting characters rather than the main it seems different. I am not sure how deep the book will be, I mean it seems more of a light-hearted fun romance than something that makes you ponder the meaning if life on. I could use a book like this when I go on vacation, and more than likely I will pick it up.