Waiting On Wednesday is a weekly event, hosted over at Breaking The Spine, that spotlights upcoming releases that we're eagerly anticipating.
See something you like here?
Click the book title to add it to your Goodreads TBR List!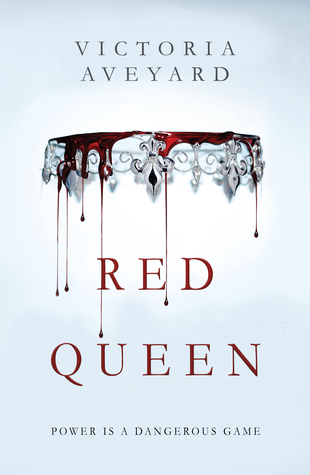 Title:
Red Queen
Author:
Victoria Aveyard
Format:
Hardcover
Release Date:
February 10th, 2015
The poverty stricken Reds are commoners, living under the rule of the Silvers, elite warriors with god-like powers.

To Mare Barrow, a 17-year-old Red girl from The Stilts, it looks like nothing will ever change.

Mare finds herself working in the Silver Palace, at the centre of those she hates the most. She quickly discovers that, despite her red blood, she possesses a deadly power of her own. One that threatens to destroy Silver control.

But power is a dangerous game. And in this world divided by blood, who will win?
My Stance:
Red Queen is one of the most anticipated books since Fall of last year, and this book puts a new desire on my tongue. The cover is so great, and while it's not very informative on what the book is generally about, but it does get people interested and picking up the book. Then when you get to the synopsis, it just blows open. The cover makes complete sense, and just made me drool with the color and the whole imagery.

When I sit and think about the synopsis, I constantly think of Game of Thrones. I don't know why exactly, but it has this whole fantasy feel to it, and much more. The whole caste system just makes my mouth water. I love the premise and while the Reds are just commoners, Mare seems unique. What I don't see is anything about the silvers, I mean, yea they are all bad and controlling, but why is that. There has to be some history, what is it.

I am going to try to say the message for this book is while Mare is just a common, there is something unique about her that should be recognized. It's kind of like that judge not lest ye be judged sort of thing. I find that people are often misunderstood more often than anything else. Red Queen has been on my list for a long while, and won't be fore long. I probably don't have to say this, but if you haven't read or heard of this book, check it out.