Stacking the Shelves is hosted by
Tynga's Reviews
and is all about sharing the books you are adding to your bookshelf, be it the physical one or your digital one!
Shelf Additions: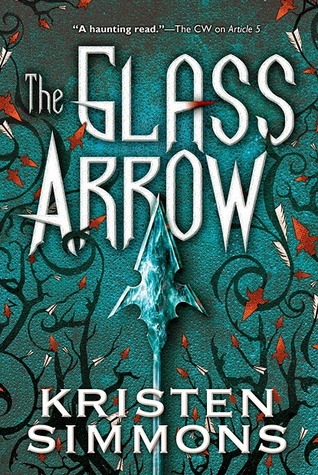 The Handmaid's Tale meets Blood Red Road in Glass Arrow, the story of Aya, who lives with a small group of women on the run from the men who hunt them, men who want to auction off breeding rights to the highest bidder.

In a world where females are scarce and are hunted, then bought and sold at market for their breeding rights, 15-year old Aya has learned how to hide. With a ragtag bunch of other women and girls, she has successfully avoided capture and eked out a nomadic but free existence in the mountains. But when Aya's luck runs out and she's caught by a group of businessmen on a hunting expedition, fighting to survive takes on a whole new meaning.
---
When Alyson meets Graham Copeland, the new boy next door, she instantly feels like he's a kindred spirit—shy and awkward like her, someone who has trouble making friends. It's impossible to resist having a crush on him.

As usual, her sister, Sydney, sees things differently. In Sydney's mind, Graham's odd personality and secretive past scream psychopath, not sweetheart. Her gut is telling her to stay away from him, and to protect a love-struck Alyson from her own naïveté. But despite her instincts, Sydney is surprised to realize that a part of her is drawn to Graham, too.

And the more Sydney gets to know him, the more she realizes just how right—and wrong—she is about everything.

Perfect for fans of Michelle Hodkin, and E. Lockhart's We Were Liars, Twisted Fate is an unputdownable novel, teeming with suspense.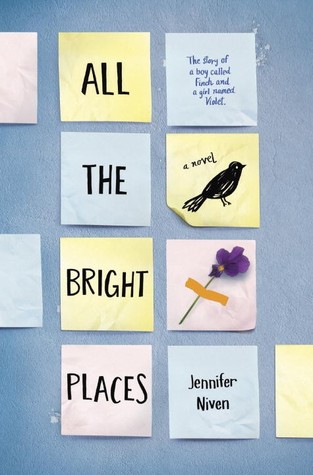 Title:
All the Bright Places
Author:
Jennifer Niven
Format:
Hardcover
Release Date:
January 6th, 2015
The Fault in Our Stars meets Eleanor and Park in this exhilarating and heart-wrenching love story about a girl who learns to live from a boy who intends to die.

Soon to be a major motion picture starring Elle Fanning!

Theodore Finch is fascinated by death, and he constantly thinks of ways he might kill himself. But each time, something good, no matter how small, stops him.

Violet Markey lives for the future, counting the days until graduation, when she can escape her Indiana town and her aching grief in the wake of her sister's recent death.

When Finch and Violet meet on the ledge of the bell tower at school, it's unclear who saves whom. And when they pair up on a project to discover the "natural wonders" of their state, both Finch and Violet make more important discoveries: It's only with Violet that Finch can be himself—a weird, funny, live-out-loud guy who's not such a freak after all. And it's only with Finch that Violet can forget to count away the days and start living them. But as Violet's world grows, Finch's begins to shrink.

This is an intense, gripping novel perfect for fans of Jay Asher, Rainbow Rowell, John Green, Gayle Forman, and Jenny Downham from a talented new voice in YA, Jennifer Niven.

Includes a PDF Help Line Resource Guide and a Note Read by the Author.
---
A high concept, cinematic read with a surprising twist, MINDERS asks the question: who is really watching whom?

Q: If the boy you love commits a crime, would you turn him in?

Sadie Ames is a type-A teenager from the wealthy suburbs. She's been accepted to the prestigious Mind Corps Fellowship program, where she'll spend six weeks as an observer inside the head of Ford, a troubled boy with a passion for the crumbling architecture of the inner city. There's just one problem: Sadie's fallen in love with him.

Q: What if the crime is murder?

Ford Winters is haunted by the murder of his older brother, James. As Sadie falls deeper into his world, dazzled by the shimmering pinpricks of color that form images in his mind, she begins to think she knows him. Then Ford does something unthinkable.

Q: What if you saw it happen from inside his mind?

Back in her own body, Sadie is faced with the ultimate dilemma. With Ford's life in her hands, she must decide what is right and what is wrong. And how well she can really ever know someone, even someone she loves.
---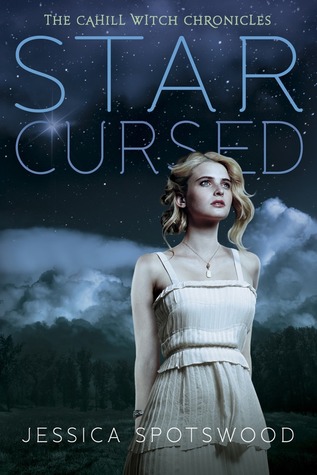 With the Brotherhood persecuting witches like never before, a divided Sisterhood desperately needs Cate to come into her Prophesied powers. And after Cate's friend Sachi is arrested for using magic, a war-thirsty Sister offers to help her find answers—if Cate is willing to endanger everyone she loves.

Cate doesn't want to be a weapon, and she doesn't want to involve her friends and Finn in the Sisterhood's schemes. But when Maura and Tess join the Sisterhood, Maura makes it clear that she'll do whatever it takes to lead the witches to victory. Even if it means sacrifices. Even if it means overthrowing Cate. Even if it means all-out war.

In the highly anticipated sequel to Born Wicked, the Cahill Witch Chronicles continue Cate, Maura and Tess's quest to find love, protect family, and explore their magic against all odds in an alternate history of New England.
---
Part Dr. Who, part Blade Runner, and part A Midsummer Night's Dream, this genre-busting fantasy from the author of Incarceron asks: If you had the chance to change the past, would you do it?

In book two of the critically acclaimed Obsidian Mirror series, New York Times bestselling author Catherine Fisher, called "the first lady of British fantasy" by the London Times, once again shows us that she is a master of world-building and surprising plot-twists. Jake, Sarah, and Oberon Venn continue their fight for control of the Obsidian Mirror, and whoever wins will either save a life, change the past, or rescue the future.

But the Mirror has plans of its own.
---
She thought it was the end of the world... But it was only the beginning of the end.

It's been three months since Amy escaped New Hope. Since she's seen Baby, or Kay, or Rice. And she's been surviving on her own, like she did before she was "rescued" and taken to what she thought was a safe haven. Then, in the midst of foraging for supplies, her former fellow Guardian's voice rings out in her earpiece. And in a desperate tone, Kay utters the four words Any had hoped she would never hear:

Dr. Reynolds has Baby.

Now it's a race against time, for Baby is in imminent danger, her life threatened by the malevolent doctor who had helped start the end of the world. In order to save Baby, Amy will have to make her way to Fort Black, a former prison-turned-survivor colony. There she will need to find Ken—Kay's brother—for he holds the key to Baby's survival.

But before she can do any of this, she'll have to endure the darkest places—and people—of the prison. And one small slip-up could not only cost Baby and Amy their lives, but threaten the survival of he people in the After.

Demitria Lunetta has created an utterly compelling conclusion to the story she set forth in In the After. Readers of the Hunger Games trilogy will not be able to pit down this book, which is gripping from beginning to end.
---
A mysterious girl who won't speak; a coal black seal named Nera that returns to the same place very year; a bitter feud of unknown origin—strange things are happening on Whidbey Island, and Becca King, is drawn into the maelstrom of events.

But Becca, first met in The Edge of Nowhere, has her own secrets to hide. Still on the run from her criminal stepfather, Becca is living in a secret location. Even Derric, the Ugandan orphan with whom Becca shares a close, romantic relationship, can't be allowed to know her whereabouts.

As secrets of past and present are revealed, Becca becomes aware of her growing paranormal powers, and events build to a shocking climax anticipated by no one.

Acclaimed author Elizabeth George brings her extraordinary talents to this intriguing story that blends mystery and myth.