Stacking the Shelves is hosted by
Tynga's Reviews
and is all about sharing the books you are adding to your bookshelf, be it the physical one or your digital one!
Shelf Additions:
If seventeen-year-old Skylar Evans were a typical Creek View girl, her future would involve a double-wide trailer, a baby on her hip, and the graveyard shift at Taco Bell. But after graduation, the only thing standing between straightedge Skylar and art school are three minimum-wage months of summer. Skylar can taste the freedom—that is, until her mother loses her job and everything starts coming apart. Torn between her dreams and the people she loves, Skylar realizes everything she's ever worked for is on the line.

Nineteen-year-old Josh Mitchell had a different ticket out of Creek View: the Marines. But after his leg is blown off in Afghanistan, he returns home, a shell of the cocksure boy he used to be. What brings Skylar and Josh together is working at the Paradise—a quirky motel off California's dusty Highway 99. Despite their differences, their shared isolation turns into an unexpected friendship and soon, something deeper.
---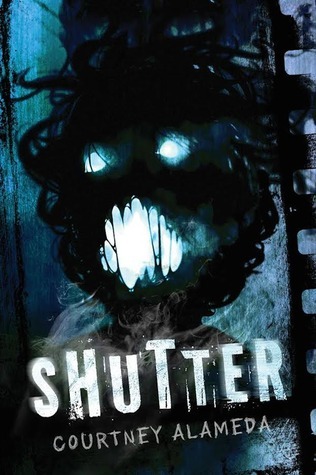 Horror has a new name: introducing Courtney Alameda.

Micheline Helsing is a tetrachromat—a girl who sees the auras of the undead in a prismatic spectrum. As one of the last descendants of the Van Helsing lineage, she has trained since childhood to destroy monsters both corporeal and spiritual: the corporeal undead go down by the bullet, the spiritual undead by the lens. With an analog SLR camera as her best weapon, Micheline exorcises ghosts by capturing their spiritual energy on film. She's aided by her crew: Oliver, a techno-whiz and the boy who developed her camera's technology; Jude, who can predict death; and Ryder, the boy Micheline has known and loved forever.

When a routine ghost hunt goes awry, Micheline and the boys are infected with a curse known as a soulchain. As the ghostly chains spread through their bodies, Micheline learns that if she doesn't exorcise her entity in seven days or less, she and her friends will die. Now pursued as a renegade agent by her monster-hunting father, Leonard Helsing, she must track and destroy an entity more powerful than anything she's faced before . . . or die trying.

Lock, stock, and lens, she's in for one hell of a week.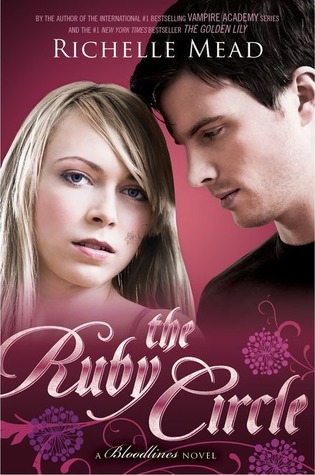 Title:
The Ruby Circle
Author:
Richelle Mead
Format:
Hardcover
Release Date:
February 10th, 2015
The epic conclusion to Richelle Mead's New York Times bestselling Bloodlines series is finally here...

Sydney Sage is an Alchemist, one of a group of humans who dabble in magic and serve to bridge the worlds of humans and vampires. They protect vampire secrets—and human lives.

After their secret romance is exposed, Sydney and Adrian find themselves facing the wrath of both the Alchemists and the Moroi in this electrifying conclusion to Richelle Mead's New York Times bestselling Bloodlines series. When the life of someone they both love is put on the line, Sydney risks everything to hunt down a deadly former nemesis. Meanwhile, Adrian becomes enmeshed in a puzzle that could hold the key to a shocking secret about spirit magic, a secret that could shake the entire Moroi world.
---
A high concept, cinematic read with a surprising twist, MINDERS asks the question: who is really watching whom?

Q: If the boy you love commits a crime, would you turn him in?

Sadie Ames is a type-A teenager from the wealthy suburbs. She's been accepted to the prestigious Mind Corps Fellowship program, where she'll spend six weeks as an observer inside the head of Ford, a troubled boy with a passion for the crumbling architecture of the inner city. There's just one problem: Sadie's fallen in love with him.

Q: What if the crime is murder?

Ford Winters is haunted by the murder of his older brother, James. As Sadie falls deeper into his world, dazzled by the shimmering pinpricks of color that form images in his mind, she begins to think she knows him. Then Ford does something unthinkable.

Q: What if you saw it happen from inside his mind?

Back in her own body, Sadie is faced with the ultimate dilemma. With Ford's life in her hands, she must decide what is right and what is wrong. And how well she can really ever know someone, even someone she loves.
---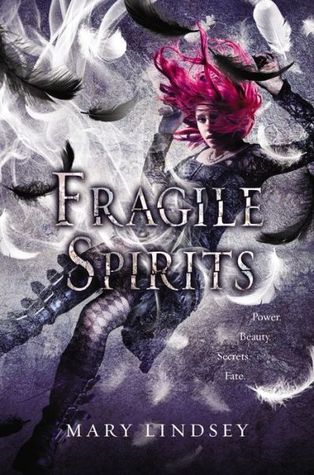 Paul has always known he was a Protector, fated to serve a Speaker who could hear the voices of spirits lingering after death and help those souls find peace.

Vivienne ignores the voices of the dead.

Paul has always followed the Protector's rule book, preparing diligently for the day when he'd be matched with his Speaker and fulfill his destiny.

Vivienne never does what she's told.

So when Paul is matched with Vivienne, they both find the pairing less than satisfactory. But a kidnapping, a malevolent spirit and power stronger than both of them may just prove that they are two halves of the same whole.

In a stunning story about the beauty of fate and the power of secrets, Mary Lindsey returns to the world of Shattered Souls with a breathtaking thrill-ride of a novel.

**Note from author: This book begins one month after Shattered Souls leaves off. Lenzi and Alden are featured in this book, but reading Shattered Souls is not a prerequisite.
---
Michael must save his mother—and protect his powers—in the electric sequel to the #1 New York Times bestselling Michael Vey, from Richard Paul Evans.

Michael was born with special electrical powers—and he's not the only one. His friend Taylor has them too, and so do other kids around the world. With Michael's friend Ostin, a tecno-genius, they form the Electroclan, an alliance meant to protect them from a powerful group, the growing Order of Elgen, who are out to destroy them. The leader of the Elgen, Dr. Hatch, has kidnapped Michael's mother, and time is running out.

After narrowly escaping an Elgen trap, Ostin's discovery of bizarre "rat fires" in South America leads the gang to the jungles of Peru, where the Electroclan meets new, powerful foes and faces their greatest challenge yet as Michael learns the extent of the Elgen's rise in power—and the truth of their plan to "restructure" the world.
---
In this sequel to the dystopian fantasy-adventure ELEMENTAL, which James Dashner called "fantastic," the stakes are life-or-death and nothing is as it appears to be.

Thomas and his friends have rescued the Guardians and commandeered the pirates' ship, but the pirates still hold fast to Roanoke Island. Using his newly discovered element, Thomas hears a radio message calling for refugees to head to Fort Sumter. They sail south, but quickly discover that their elements wane as they leave Roanoke behind. There is something sinister going on in the refugee colony too. From the perilous food-gathering squads, to the constant threat of rat infestation, to dangerous secrets, Thomas and his colonists begin to realize that this promising new world may be even more terrifying than the one they left behind.

Fans of The Maze Runner and Ship Breaker will love the fast pace, high stakes, and touches of romance in this thrilling novel by an award-winning author.
---
Because It Is My Blood In 2083, seventeen-year-old Anya Balanchine seeks a way to make Balanchine Chocolate legitimate, and although a trip to Mexico gives her new insights and ideas, escaping her mobster family's legacy of violence may prove impossible. Full description