Stacking the Shelves is hosted by
Tynga's Reviews
and is all about sharing the books you are adding to your bookshelf, be it the physical one or your digital one!
Shelf Additions: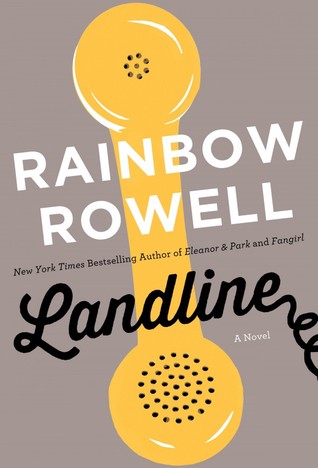 Georgie McCool knows her marriage is in trouble;it has been in trouble for a long time. She still loves her husband, Neal, and Neal still loves her, deeply — but that almost seems beside the point now.

Maybe that was always beside the point.

Two days before they're supposed to visit Neal's family in Omaha for Christmas, Georgie tells Neal that she can't go. She's a TV writer, and something's come up on her show; she has to stay in Los Angeles. She knows that Neal will be upset with her — Neal is always a little upset with Georgie — but she doesn't expect him to pack up the kids and go home without her.

When her husband and the kids leave for the airport, Georgie wonders if she's finally done it. If she's ruined everything.

That night, Georgie discovers a way to communicate with Neal in the past. It's not time travel, not exactly, but she feels like she's been given an opportunity to fix her marriage before it starts . . .

Is that what she's supposed to do?

Or would Georgie and Neal be better off if their marriage never happened?
---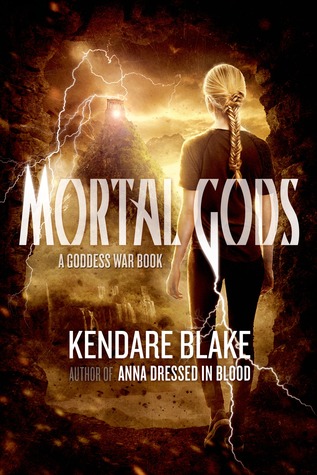 Ares, God of War, is leading the other dying gods into battle. Which is just fine with Athena. She's ready to wage a war of her own, and she's never liked him anyway. If Athena is lucky, the winning gods will have their immortality restored. If not, at least she'll have killed the bloody lot of them, and she and Hermes can die in peace.

Cassandra Weaver is a weapon of fate. The girl who kills gods. But all she wants is for the god she loved and lost to return to life. If she can't have that, then the other gods will burn, starting with his murderer, Aphrodite.

The alliance between Cassandra and Athena is fragile. Cassandra suspects Athena lacks the will to truly kill her own family. And Athena fears that Cassandra's hate will get them ALL killed.

The war takes them across the globe, searching for lost gods, old enemies, and Achilles, the greatest warrior the world has ever seen. As the struggle escalates, Athena and Cassandra must find a way to work together. Because if they can't, fates far worse than death await.
Title:
Guardian
Author:
Alex London
Format:
Hardcover
Release Date:
May 29th, 2014
The pulse-pounding sequel to Proxy! Inspired by The Whipping Boy and Feed, this adrenaline-fueled thriller will appeal to fans of The Hunger Games and Divergent.

In the new world led by the Rebooters, former Proxy Syd is the figurehead of the Revolution, beloved by some and hated by others. Liam, a seventeen-year-old Rebooter, is Syd's bodyguard and must protect him with his life. But armed Machinists aren't the only danger.

People are falling ill—their veins show through their skin, they find it hard to speak, and sores erupt all over their bodies. Guardians, the violent enforcers of the old system, are hit first, and the government does nothing to help. The old elites fall next, and in the face of an indifferent government, Syd decides it's up to him to find a cure . . . and what he discovers leaves him stunned.

This heart-stopping thriller is packed with action, adventure, and heroics. Guardian will leave you breathless until the final page.

A fast-paced, thrill-ride of novel full of non-stop action, heart-hammering suspense and true friendship—just as moving as it is exhilarating. Fans of Anthony Horowitz's Alex Rider series, James Dashner's Maze Runner, Patrick Ness's Chaos Walking series, and Marie Lu's Legend trilogy will be swept away by this story.
---
A gorgeous retelling of the Persephone myth, Sarah McCarry brings us the story of Cass and Maia--the mothers from All Our Pretty Songs--and how their fates became intertwined.

Maia is a teenage piano prodigy and dutiful daughter, imprisoned in the oppressive silence of her adoptive parents' house like a princess in an ivory tower. Cass is a street rat, witch, and runaway, scraping by with her wits and her knack for a five-fingered discount. When a chance encounter brings the two girls together, an unlikely friendship blossoms that will soon change the course of both their lives. Cass springs Maia from the jail of the only world she's ever known, and Maia's only too happy to make a break for it. But Cass didn't reckon on Jason, the hypnotic blue-eyed rocker who'd capture Maia's heart as soon as Cass set her free--and Cass isn't the only one who's noticed Maia's extraordinary gifts. Is Cass strong enough to battle the ancient evil she's unwittingly awakened--or has she walked into a trap that will destroy everything she cares about? In this time, like in any time, love is a dangerous game.
---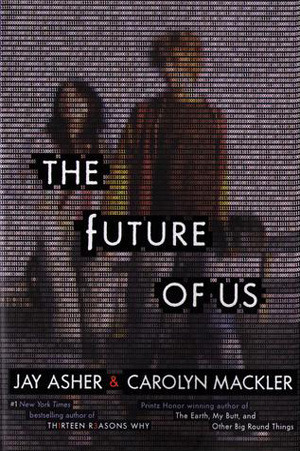 It's 1996, and Josh and Emma have been neighbors their whole lives. They've been best friends almost as long - at least, up until last November, when Josh did something that changed everything. Things have been weird between them ever since, but when Josh's family gets a free AOL CD in the mail, his mom makes him bring it over so that Emma can install it on her new computer. When they sign on, they're automatically logged onto their Facebook pages. But Facebook hasn't been invented yet. And they're looking at themselves fifteen years in the future.

By refreshing their pages, they learn that making different decisions now will affect the outcome of their lives later. And as they grapple with the ups and downs of what their futures hold, they're forced to confront what they're doing right - and wrong - in the present.
---
This exclusive B&N Collector's Edition of Lois Lowry's Newbery Medal-winning, time-honored classic The Giver features a special Q&A with the author, the author's reflection on the creation of the Giver Quartet, and a striking gold foil jacket.

This unforgettable story will be transformed into a major motion picture in theaters August 15, 2014, starring Jeff Bridges, Meryl Streep, Katie Holmes, Taylor Swift, Alexander Skarsgård, and Brenton Thwaites.

The Giver, the 1994 Newbery Medal winner, is one of the most influential novels of our time. The haunting story centers on twelve-year-old Jonas, who lives in a seemingly ideal, if colorless, world of conformity and contentment. Not until he is given his life Assignment as the Receiver of Memory does he begin to understand the dark, complex secrets behind his fragile community.

The Giver is the first volume in Lois Lowry's New York Times best-selling series The Giver Quartet, which includes Gathering Blue, Messenger, and Son.
---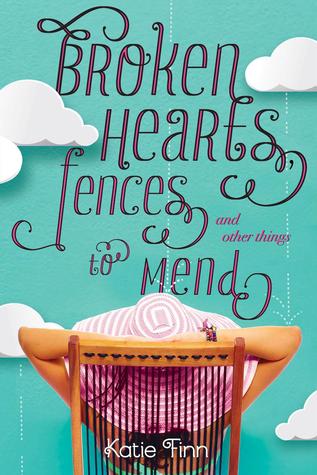 Hot sun. Blue waves. New romances. Old secrets.

Gemma had her summer all planned out, but it takes a sharp turn when she gets dumped and finds herself back in the Hamptons after a five-year absence.

Being there puts her at risk of bumping into Hallie, her former best friends (that is, before Gemma ruined her life). But people don't hold grudges forever. Do they?

Gemma intends on making amends, but a small case of mistaken identity causes the people she knew years ago—including Hallie and her dreamy brother, Josh—to believe she's someone else. As though the summer wasn't complicated enough already.

Filled with summer sun, boys, and friendships gone sour, Katie Finn's first novel in the Broken Hearts and Revenge series sizzles and delights.
---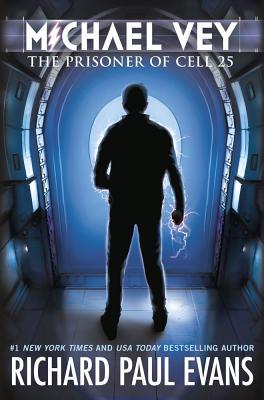 My name is Michael Vey, and the story I'm about to tell you is strange. Very strange. It's my story.

To everyone at Meridian High School, Michael Vey is an ordinary fourteen-year-old. In fact, the only thing that seems to set him apart is the fact that he has Tourette's syndrome. But Michael is anything but ordinary. Michael has special powers. Electric powers.

Michael thinks he's unique until he discovers that a cheerleader named Taylor also has special powers. With the help of Michael's friend, Ostin, the three of them set out to discover how Michael and Taylor ended up this way, but their investigation brings them to the attention of a powerful group who wants to control the electric children – and through them the world. Michael will have to rely on his wits, powers, and friends if he's to survive.