Flashback Friday is a weekly event, hosted here, that highlights a past release that we're dying to get our hands on...
See something you like here?
Click the book title to add it to your Goodreads TBR List!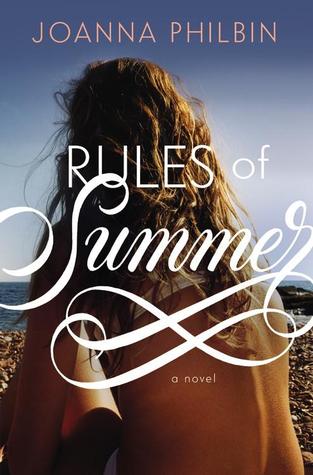 There are two sides to every summer.

When seventeen-year-old Rory McShane steps off the bus in East Hampton, it's as if she's entered another universe, one populated by impossibly beautiful people wearing pressed khakis and driving expensive cars. She's signed on to be a summer errand girl for the Rules -- a wealthy family with an enormous beachfront mansion. Upon arrival, she's warned by other staff members to avoid socializing with the family, but Rory soon learns that may be easier said than done.

Stifled by her friends and her family's country club scene, seventeen-year-old Isabel Rule, the youngest of the family, embarks on a breathless romance with a guy whom her parents would never approve of. It's the summer for taking chances, and Isabel is bringing Rory along for the ride. But will Rory's own summer romance jeopardize her friendship with Isabel? And, after long-hidden family secrets surface, will the Rules' picture-perfect world ever be the same?
My Stance:
I frankly wasn't sure about this book when I first saw it, but frankly the girl on the cover is just beautiful. The idea of two stories weaving together but ending up in two different ways. Rory seems like she's just in over her head, However Isabel, seems completely different but I wonder who she's with that would make her parents question or approve of him. The two have such different backgrounds and I am guessing the two clash together at some point over a boy or a romance.

What I am afraid of in this novel is the possibility of the love triangle between two friends. It has the possibility that Isabel and Rory fall for the same boy and he juggles the both of them, I find that the book would lose part of it's glamour and joy. However if the book is about one girl losing someone she's in a relationship with, but the other manages to find something special the book can take a great turn. It all depends on how it's told, and I think the book will hold out and give me a wonderful tale. I can't wait to find a good copy of it.