Flashback Friday is a weekly event, hosted here, that highlights a past release that we're dying to get our hands on...
See something you like here?
Click the book title to add it to your Goodreads TBR List!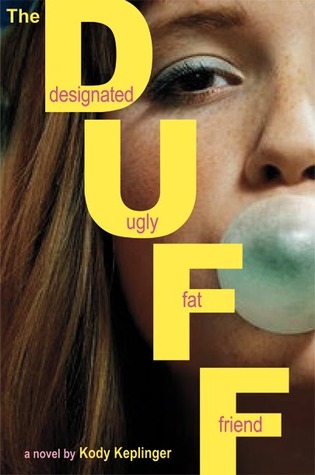 Seventeen-year-old Bianca Piper is cynical and loyal, and she doesn't think she's the prettiest of her friends by a long shot. She's also way too smart to fall for the charms of man-slut and slimy school hottie Wesley Rush. In fact, Bianca hates him. And when he nicknames her "the Duff," she throws her Coke in his face.

But things aren't so great at home right now, and Bianca is desperate for a distraction. She ends up kissing Wesley. Worse, she likes it. Eager for escape, Bianca throws herself into a closeted enemies-with-benefits relationship with him.

Until it all goes horribly awry. It turns out Wesley isn't such a bad listener, and his life is pretty screwed up, too. Suddenly Bianca realizes with absolute horror that she's falling for the guy she thought she hated more than anyone.
My Stance:
I really never heard of this novel, and frankly if I had I may not have anyways. This is one of those chick-lit novels that I never really got into. That is, and I am will be honest, until I saw that trailer for the movie. This book just brought new life and frankly the movie is what caught my eye more so than what the synopsis did. What caught my eye the most is the somewhat truth in the whole bit of the novel. It's not that I completely agree this is true of everyone, but I can see how some people my have a friend that is "lesser" or viewed in such a way that makes them more attractive. WHich I found is what the novel is more so about, as well as the brooding romance.

What I like most about this, though was the whole layer of issues. What I don't get is how her home life isn't so hot? I wish here there was a slight insight, but then again that's the whole point of reading the novel. As well, the romance between Bianca and Wesley I hope is actually realistic. I get the feeling that if there is something going to be wrong with the novel it will be that. By that I am leaning to the romance being just too perfect to be true. I mean, there are fairy tales, and when reading a contemporary I want something relatable and realistic. I want to read this book, and I am trying to find a hardcover version of the book.