Stacking the Shelves is hosted by
Tynga's Reviews
and is all about sharing the books you are adding to your bookshelf, be it the physical one or your digital one!
Shelf Additions:
From the #1 "New York Times" bestselling author of Words of Radiance coauthor of Robert Jordan's Wheel of Time series, and creator of the internationally bestselling Mistborn Trilogy, Brandon Sanderson presents the second book in the Reckoners series: Firefight, the sequel to the #1 bestseller Steelheart.

They told David it was impossible--that even the Reckoners had never killed a High Epic. Yet, Steelheart--invincible, immortal, unconquerable--is dead. And he died by David's hand.

vEliminating Steelheart was supposed to make life more simple. Instead, it only made David realize he has questions. Big ones. And there's no one in Newcago who can give him the answers he needs.

Babylon Restored, the old borough of Manhattan, has possibilities, though. Ruled by the mysterious High Epic, Regalia, David is sure Babylon Restored will lead him to what he needs to find. And while entering another city oppressed by a High Epic despot is a gamble, David's willing to risk it. Because killing Steelheart left a hole in David's heart. A hole where his thirst for vengeance once lived. Somehow, he filled that hole with another Epic--Firefight. And he's willing to go on a quest darker, and more dangerous even, than the fight against Steelheart to find her, and to get his answers.
---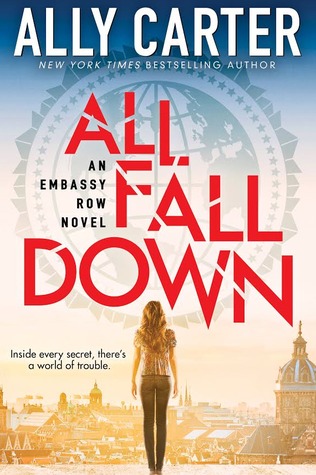 A new series of global proportions -- from master of intrigue, NEW YORK TIMES bestselling author Ally Carter.

This exciting new series from NEW YORK TIMES bestselling author Ally Carter focuses on Grace, who can best be described as a daredevil, an Army brat, and a rebel. She is also the only granddaughter of perhaps the most powerful ambassador in the world, and Grace has spent every summer of her childhood running across the roofs of Embassy Row.

Now, at age sixteen, she's come back to stay--in order to solve the mystery of her mother's death. In the process, she uncovers an international conspiracy of unsettling proportions, and must choose her friends and watch her foes carefully if she and the world are to be saved.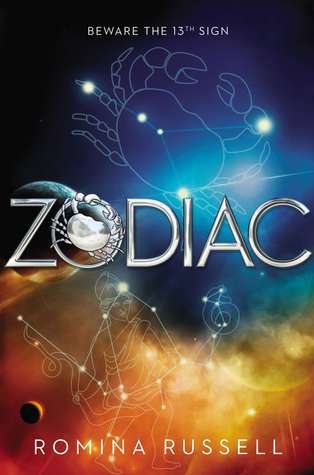 Title:
Zodiac
Author:
Romina Russell
Format:
Hardcover
Release Date:
July 8th, 2014
At the dawn of time, there were 13 Houses in the Zodiac Galaxy. Now only 12 remain….

Rhoma Grace is a 16-year-old student from House Cancer with an unusual way of reading the stars. While her classmates use measurements to make accurate astrological predictions, Rho can't solve for 'x' to save her life—so instead, she looks up at the night sky and makes up stories.

When a violent blast strikes the moons of Cancer, sending its ocean planet off-kilter and killing thousands of citizens—including its beloved Guardian—Rho is more surprised than anyone when she is named the House's new leader. But, a true Cancerian who loves her home fiercely and will protect her people no matter what, Rho accepts.

Then, when more Houses fall victim to freak weather catastrophes, Rho starts seeing a pattern in the stars. She suspects Ophiuchus—the exiled 13th Guardian of Zodiac legend—has returned to exact his revenge across the Galaxy. Now Rho—along with Hysan Dax, a young envoy from House Libra, and Mathias, her guide and a member of her Royal Guard—must travel through the Zodiac to warn the other Guardians.

But who will believe anything this young novice says? Whom can Rho trust in a universe defined by differences? And how can she convince twelve worlds to unite as one Zodiac?

Embark on a dazzling journey with ZODIAC, the first novel in an epic sci-fi-meets-high-fantasy series set in a galaxy inspired by the astrological signs.
---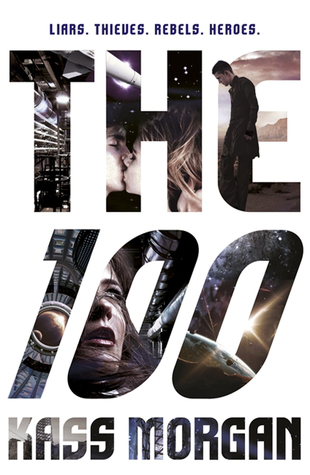 In the future, humans live in city-like spaceships orbiting far above Earth's toxic atmosphere. No one knows when, or even if, the long-abandoned planet will be habitable again. But faced with dwindling resources and a growing populace, government leaders know they must reclaim their homeland... before it's too late.

Now, one hundred juvenile delinquents are being sent on a high-stakes mission to recolonize Earth. After a brutal crash landing, the teens arrive on a savagely beautiful planet they've only seen from space. Confronting the dangers of this rugged new world, they struggle to form a tentative community. But they're haunted by their past and uncertain about the future. To survive, they must learn to trust - and even love - again.
---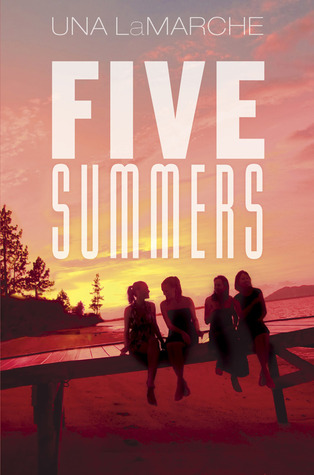 Bittersweet, funny, and achingly honest, Five Summersis a story of friendship, love, and growing up that is perfect for fans of Ann Brashare's The Sisterhood of the Traveling Pants and Judy Blume's Summer Sisters.

Four best friends, five summers of camp memories

Emma, Skylar, Jo, and Maddie have all come back to camp for a weekend of tipsy canoe trips to the island, midnight skinny dipping in the lake, and an epic game of capture the flag—boys versus girls. But the weekend isn't quite as sunwashed as they'd imagined as the memories come flooding back. . . .

The summer we were nine: Emma was branded "Skylar's friend Emma" by the infamous Adam Loring . . .
The summer we were ten: Maddie realized she was too far into her lies to think about telling the truth . . .
The summer we were eleven: Johanna totally freaked out during her first game of Spin the Bottle . . .
The summer we were twelve: Skylar's love letters from her boyfriend back home were exciting to all of us—except Skylar . . .
Our last summer together: Emma and Adam almost kissed. Jo found out Maddie's secret. Skylar did something unthinkable . . . and whether we knew it then or not, five summers of friendship began to fall apart.

A young adult book with a friendship story that will last long after the last s'more is gone.
---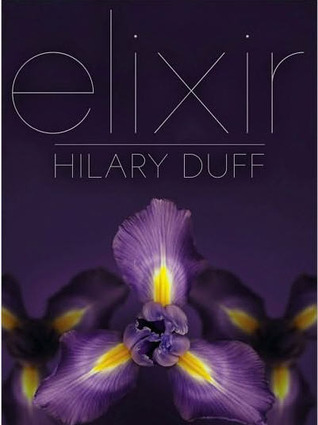 Clea Raymond has felt the glare of the spotlight her entire life. The daughter of a renowned surgeon and a prominent Washington DC politician, she has grown to be a talented photojournalist who takes refuge in a career that allows her to travel to the most exotic parts of the world. But after Clea's father disappears while on a humanitarian mission, Clea's photos begin to feature eerie, shadowy images of a strange and beautiful man—a man she has never seen before.

When fate brings Clea and this man together, she is stunned by the immediate and powerful connection she feels with him. As they grow closer, they are drawn deep into the mystery behind her father's disappearance, and they discover the centuries old truth behind their intense bond. Torn by a dangerous love triangle and haunted by a powerful secret that holds their fates, together they race against time to unravel their pasts in order to save their lives—and their futures.
---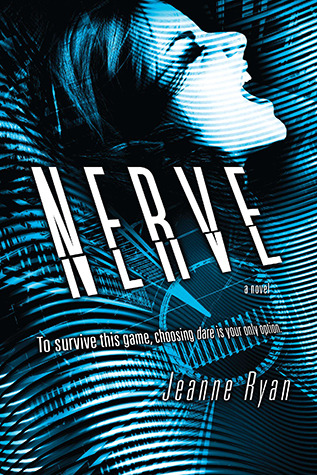 Title:
Nerve
Author:
Jeanne Ryan
Format:
Hardcover
Release Date:
September 13th, 2012
For fans of The Hunger Games

A high-stakes online game of dares turns deadly

When Vee is picked to be a player in NERVE, an anonymous game of dares broadcast live online, she discovers that the game knows her. They tempt her with prizes taken from her ThisIsMe page and team her up with the perfect boy, sizzling-hot Ian. At first it's exhilarating--Vee and Ian's fans cheer them on to riskier dares with higher stakes. But the game takes a twisted turn when they're directed to a secret location with five other players for the Grand Prize round. Suddenly they're playing all or nothing, with their lives on the line. Just how far will Vee go before she loses NERVE?

Debut author Jeanne Ryan delivers an un-putdownable suspense thriller.
---
At the beginning of her sophomore year, Marisa is ready for a fresh start and, more importantly, a boyfriend. So when the handsome and popular Derek asks her out, Marisa thinks her long wait for happiness is over. But several bumps in the road—including her parents' unexpected separation, a fight with her best friend, and a shocking disappointment in her relationship with Derek—test Marisa's ability to maintain her new outlook. Only the anonymous DJ, whose underground podcasts have the school's ear, seems to understand what Marisa is going through. But she has no idea who he is—or does she? In Waiting For You, this third romantic novel from Susane Colasanti, Marisa learns how to "be in the Now" and realizes that the love she's been waiting for has been right in front of her all along.