Stacking the Shelves is hosted by
Tynga's Reviews
and is all about sharing the books you are adding to your bookshelf, be it the physical one or your digital one!
Shelf Additions: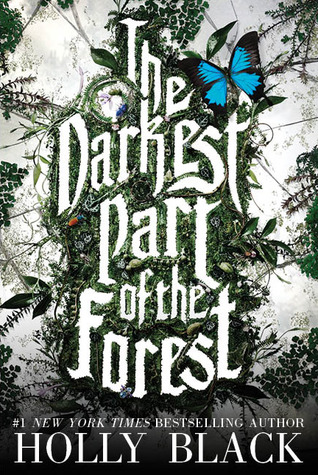 Children can have a cruel, absolute sense of justice. Children can kill a monster and feel quite proud of themselves. A girl can look at her brother and believe they're destined to be a knight and a bard who battle evil. She can believe she's found the thing she's been made for.

Hazel lives with her brother, Ben, in the strange town of Fairfold where humans and fae exist side by side. The faeries' seemingly harmless magic attracts tourists, but Hazel knows how dangerous they can be, and she knows how to stop them. Or she did, once.

At the center of it all, there is a glass coffin in the woods. It rests right on the ground and in it sleeps a boy with horns on his head and ears as pointed as knives. Hazel and Ben were both in love with him as children. The boy has slept there for generations, never waking.

Until one day, he does…

As the world turns upside down, Hazel tries to remember her years pretending to be a knight. But swept up in new love, shifting loyalties, and the fresh sting of betrayal, will it be enough?
---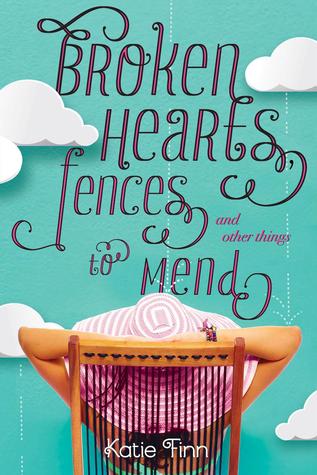 Hot sun. Blue waves. New romances. Old secrets.

Gemma had her summer all planned out, but it takes a sharp turn when she gets dumped and finds herself back in the Hamptons after a five-year absence.

Being there puts her at risk of bumping into Hallie, her former best friends (that is, before Gemma ruined her life). But people don't hold grudges forever. Do they?

Gemma intends on making amends, but a small case of mistaken identity causes the people she knew years ago—including Hallie and her dreamy brother, Josh—to believe she's someone else. As though the summer wasn't complicated enough already.

Filled with summer sun, boys, and friendships gone sour, Katie Finn's first novel in the Broken Hearts and Revenge series sizzles and delights.
Title:
Starbreak
Author:
Phoebe North
Format:
Hardcover
Release Date:
July 8th, 2014
The Asherah has finally reached Zehava, the long-promised planet. There, Terra finds harsh conditions and a familiar foe—Aleksandra Wolff, leader of her ship's rebel forces. Terra and Aleksandra first lock horns with each other . . . but soon realize they face a much more dangerous enemy in violent alien beasts—and alien hunters.

Then Terra finally discovers Vadix. The boy who has haunted her dreams may be their key to survival—but his own dark past has yet to be revealed. And when Aleksandra gets humanity expelled from the planet, it's up to Terra, with Vadix by her side, to unite her people—and to forge an alliance with the alien hosts, who want nothing more than to see humanity gone forever.
---
In this gripping conclusion to The Forsaken Trilogy, Alenna's loyalties are put the ultimate test—and it's one of life and death.
Alenna Shawcross and the others who escaped the wheel are working toward an all-out assault on the United Northern Alliance. The plan is to dismantle it from the inside—and Alenna is one of the few people who can access the organization's inner sanctum. But when she returns to the home she has nearly forgotten, she encounters old friends and is swept into a secret plan that puts everything she loves in danger.

Knowing what is at stake for her and her friends, Alenna ventures into the heart of the treacherous UNA. She's determined to bring them down, because freedom is the only choice. Or is it?
---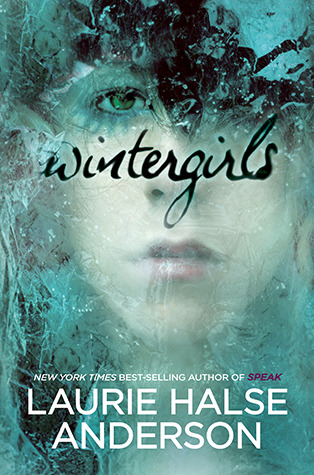 "Dead girl walking", the boys say in the halls.
"Tell us your secret", the girls whisper, one toilet to another.
I am that girl.
I am the space between my thighs, daylight shining through.
I am the bones they want, wired on a porcelain frame.

Lia and Cassie are best friends, wintergirls frozen in matchstick bodies, competitors in a deadly contest to see who can be the skinniest. But what comes after size zero and size double-zero? When Cassie succumbs to the demons within, Lia feels she is being haunted by her friend's restless spirit.

Laurie Halse Anderson explores Lia's descent into the powerful vortex of anorexia, and her painful path toward recovery.
---
At fourteen, Nick Gautier thinks he knows everything about the world around him. Streetwise, tough and savvy, his quick sarcasm is the stuff of legends. . .until the night when his best friends try to kill him. Saved by a mysterious warrior who has more fighting skills than Chuck Norris, Nick is sucked into the realm of the Dark-Hunters: immortal vampire slayers who risk everything to save humanity.

Nick quickly learns that the human world is only a veil for a much larger and more dangerous one: a world where the captain of the football team is a werewolf and the girl he has a crush on goes out at night to stake the undead.

But before he can even learn the rules of this new world, his fellow students are turning into flesh eating zombies. And he's next on the menu.

As if starting high school isn't hard enough. . .now Nick has to hide his new friends from his mom, his chainsaw from the principal, and keep the zombies and the demon Simi from eating his brains, all without getting grounded or suspended. How in the world is he supposed to do that?
---
Your mother hollers that you're going to miss the bus. She can see it coming down the street. You don't stop and hug her and tell her you love her. You don't thank her for being a good, kind, patient mother. Of course not—you launch yourself down the stairs and make a run for the corner.

Only, if it's the last time you'll ever see your mother, you sort of start to wish you'd stopped and did those things. Maybe even missed the bus.

But the bus was barreling down our street, so I ran.

Fourteen kids. One superstore. A million things that go wrong.

In Emmy Laybourne's action-packed debut novel, six high school kids (some popular, some not), two eighth graders (one a tech genius), and six little kids trapped together in a chain superstore build a refuge for themselves inside. While outside, a series of escalating disasters, beginning with a monster hailstorm and ending with a chemical weapons spill, seems to be tearing the world—as they know it—apart.
---
Lydia Bentley has heard stories about the Montauk Project all her life: stories about the strange things that took place at the abandoned military base near her home and people who've disappeared over the years. Stories about people like her own great-grandfather.

When Lydia stumbles into a portal that transports her to a dangerous and strange new reality, she discovers that all the stories she's heard about the Montauk Project are true, and that she's in the middle of one of the most dangerous experiments in history.

Alongside a darkly mysterious boy she is wary to trust, Lydia begins to unravel the secrets surrounding the Project. But the truths behind these secrets force her to questions all her choices - and if Lydia chooses wrong, she might not save her family but destroy them... and herself.