Stacking the Shelves is hosted by
Tynga's Reviews
and is all about sharing the books you are adding to your bookshelf, be it the physical one or your digital one!
Shelf Additions: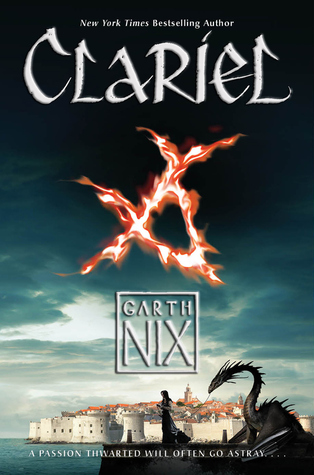 Sixteen-year-old Clariel is not adjusting well to her new life in the city of Belisaere, the capital of the Old Kingdom. She misses roaming freely within the forests of Estwael, and she feels trapped within the stone city walls. And in Belisaere she is forced to follow the plans, plots and demands of everyone, from her parents to her maid, to the sinister Guildmaster Kilp. Clariel can see her freedom slipping away. It seems too that the city itself is descending into chaos, as the ancient rules binding Abhorsen, King and Clayr appear to be disintegrating.

With the discovery of a dangerous Free Magic creature loose in the city, Clariel is given the chance both to prove her worth and make her escape. But events spin rapidly out of control. Clariel finds herself more trapped than ever, until help comes from an unlikely source. But the help comes at a terrible cost. Clariel must question the motivations and secret hearts of everyone around her - and it is herself she must question most of all.
---
The stunningly fierce conclusion to Emmy Laybourne's Monument 14 trilogy.

The survivors of the Monument 14 have finally made it to the safety of a Canadian refugee camp. Dean and Alex are cautiously starting to hope that a happy ending might be possible.

But for Josie, separated from the group and trapped in a brutal prison camp for exposed Type Os, things have gone from bad to worse. Traumatized by her experiences, she has given up all hope of rescue or safety.

Meanwhile, scared by the government's unusual interest in her pregnancy, Astrid (with her two protectors, Dean and Jake in tow) joins Niko on his desperate quest to be reunited with his lost love Josie.

Author Emmy Laybourne reaches new heights of tension and romance in this action-packed conclusion to the Monument 14 trilogy.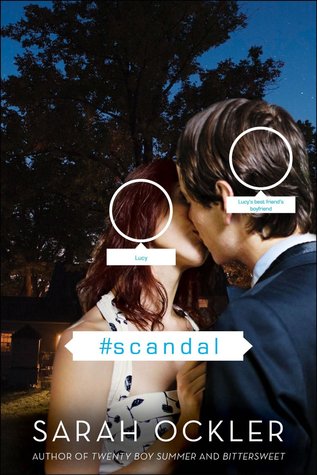 Title:
#scandal
Author:
Sarah Ockler
Format:
Hardcover
Release Date:
June 17th, 2014
Lucy's learned some important lessons from tabloid darling Jayla Heart's all-too-public blunders: Avoid the spotlight, don't feed the Internet trolls, and keep your secrets secret. The policy has served Lucy well all through high school, so when her best friend Ellie gets sick before prom and begs her to step in as Cole's date, she accepts with a smile, silencing about ten different reservations. Like the one where she'd rather stay home shredding online zombies. And the one where she hates playing dress-up. And especially the one where she's been secretly in love with Cole since the dawn of time.

When Cole surprises her at the after party with a kiss under the stars, it's everything Lucy has ever dreamed of… and the biggest BFF deal-breaker ever. Despite Cole's lingering sweetness, Lucy knows they'll have to 'fess up to Ellie. But before they get the chance, Lucy's own Facebook profile mysteriously explodes with compromising pics of her and Cole, along with tons of other students' party indiscretions. Tagged. Liked. And furiously viral.

By Monday morning, Lucy's been branded a slut, a backstabber, and a narc, mired in a tabloid-worthy scandal just weeks before graduation.

Lucy's been battling undead masses online long enough to know there's only one way to survive a disaster of this magnitude: Stand up and fight. Game plan? Uncover and expose the Facebook hacker, win back her best friend's trust, and graduate with a clean slate.

There's just one snag—Cole. Turns out Lucy's not the only one who's been harboring unrequited love...
---
One shocking afternoon, computers around the globe shut down in a viral catastrophe. At sixteen-year-old Adam Daley's high school, the problem first seems to be a typical electrical outage, until students discover that cell phones are down, municipal utilities are failing, and a few computer-free cars like Adam's are the only vehicles that function. Driving home, Adam encounters a storm tide of anger and fear as the region becomes paralyzed. Soon—as resources dwindle, crises mount, and chaos descends—he will see his suburban neighborhood band together for protection. And Adam will understand that having a police captain for a mother and a retired government spy living next door are not just the facts of his life but the keys to his survival, in The Rule of Three by Eric Walters.
---
In the real world, when you vanish into thin air for a week, people tend to notice.

After his unexpected journey into the lands of the fey, Ethan Chase just wants to get back to normal. Well, as normal as you can be when you see faeries every day of your life. Suddenly the former loner with the bad reputation has someone to try for; his girlfriend, Kenzie. Never mind that he's forbidden to see her again.

But when your name is Ethan Chase and your sister is one of the most powerful faeries in the Nevernever, normal simply isn't to be. For Ethan's nephew, Keirran, is missing, and may be on the verge of doing something unthinkable in the name of saving his own love. Something that will fracture the human and faery worlds forever, and give rise to the dangerous fey known as the Forgotten. As Ethan's and Keirran's fates entwine and Keirran slips further into darkness, Ethan's next choice may decide the fate of them all.
---
Alyson Noël's bestselling Immortals series has been hailed as "addictive," "beautiful," "haunting," and "mesmerizing." In Blue Moon, Ever has a chance to bring her family back from the dead - but only if she's willing to sacrifice the guy she loves more than life itself.

Just as Ever is learning everything she can about her new abilities as an immortal, initiated into the dark, seductive world by her beloved Damen, something terrible is happening to him. As Ever's powers are increasing, Damen's begin to fade after he is stricken by a mysterious illness that threatens his memory, his identity, his life.

Desperate to save him, Ever travels to the mystical dimension of Summerland, where she uncovers not only the secrets of Damen's past - the brutal, tortured history he hoped to keep hidden - but also an ancient text revealing the workings of time. With the approaching blue moon heralding her only window for travel, Ever is forced to decide between turning back the clock and saving her family from the accident that claimed them - or staying in the present and saving Damen, who grows weaker each day....
---
New York Times bestselling author Rachel Caine is "a first-class storyteller" (#1 New York Times bestselling author Charlaine Harris).

After discovering that vampires populate her town, college student Claire Danvers knows that the undead just want to live their lives. But someone else wants them to get ready to rumble.

There's a new extreme sport getting picked up on the Internet: bare—knuckle fights pitting captured vampires against each other—or humans. Tracking the remote signal leads Claire—accompanied by her friends and frenemies—to discover that what started as an online brawl will soon threaten everyone in Morganville...
---
The missing dead call to Violet. They want to be found. Violet can sense the echoes of those who've been murdered and the matching imprint that clings to their killers. Only those closest to her know what she is capable of, but when she discovers the body of a young boy she also draws the attention of the FBI, threatening her entire way of life.

As Violet works to keep her morbid ability a secret, she unwittingly becomes the object of a dangerous obsession. Normally, she'd turn to her best friend, Jay, except now that they are officially a couple, the rules of their relationship seem to have changed. And with Jay spending more and more time with his new friend Mike, Violet is left with too much time on her hands as she wonders where things went wrong. But when she fills the void by digging into Mike's tragic family history, she stumbles upon a dark truth that could put everyone in danger.