Stacking the Shelves is hosted by
Tynga's Reviews
and is all about sharing the books you are adding to your bookshelf, be it the physical one or your digital one!
Shelf Additions: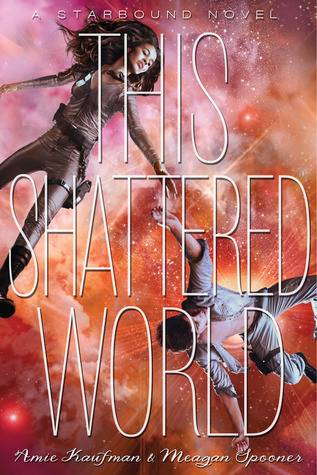 The second installment in the epic Starbound trilogy introduces a new pair of star-crossed lovers on two sides of a bloody war.

Jubilee Chase and Flynn Cormac should never have met.

Lee is captain of the forces sent to Avon to crush the terraformed planet's rebellious colonists, but she has her own reasons for hating the insurgents.

Rebellion is in Flynn's blood. Terraforming corporations make their fortune by recruiting colonists to make the inhospitable planets livable, with the promise of a better life for their children. But they never fulfilled their promise on Avon, and decades later, Flynn is leading the rebellion.

Desperate for any advantage in a bloody and unrelentingly war, Flynn does the only thing that makes sense when he and Lee cross paths: he returns to base with her as prisoner. But as his fellow rebels prepare to execute this tough-talking girl with nerves of steel, Flynn makes another choice that will change him forever. He and Lee escape the rebel base together, caught between two sides of a senseless war.
---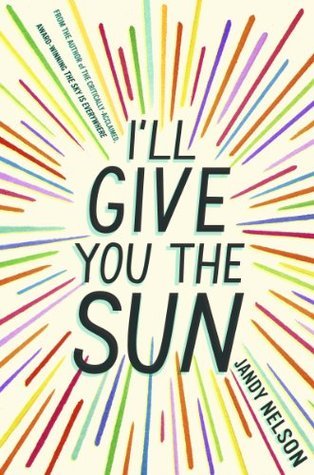 A brilliant, luminous story of first love, family, loss, and betrayal for fans of John Green, David Levithan, and Rainbow Rowell

Jude and her twin brother, Noah, are incredibly close. At thirteen, isolated Noah draws constantly and is falling in love with the charismatic boy next door, while daredevil Jude cliff-dives and wears red-red lipstick and does the talking for both of them. But three years later, Jude and Noah are barely speaking. Something has happened to wreck the twins in different and dramatic ways . . . until Jude meets a cocky, broken, beautiful boy, as well as someone else—an even more unpredictable new force in her life. The early years are Noah's story to tell. The later years are Jude's. What the twins don't realize is that they each have only half the story, and if they could just find their way back to one another, they'd have a chance to remake their world.

This radiant novel from the acclaimed, award-winning author of The Sky Is Everywhere will leave you breathless and teary and laughing—often all at once.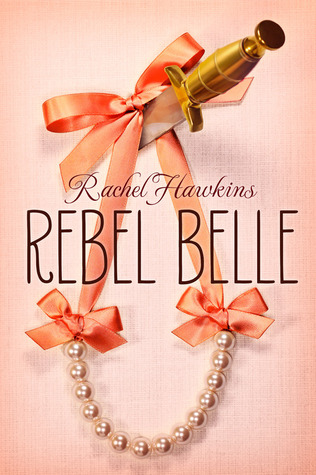 Title:
Rebel Belle
Author:
Rachel Hawkin
Format:
Hardcover
Release Date:
April 8th, 2014
Harper Price, peerless Southern belle, was born ready for a Homecoming tiara. But after a strange run-in at the dance imbues her with incredible abilities, Harper's destiny takes a turn for the seriously weird. She becomes a Paladin, one of an ancient line of guardians with agility, super strength and lethal fighting instincts.

Just when life can't get any more disastrously crazy, Harper finds out who she's charged to protect: David Stark, school reporter, subject of a mysterious prophecy and possibly Harper's least favorite person. But things get complicated when Harper starts falling for him—and discovers that David's own fate could very well be to destroy Earth.

With snappy banter, cotillion dresses, non-stop action and a touch of magic, this new young adult series from bestseller Rachel Hawkins is going to make y'all beg for more.
---
Sometimes danger is hard to see... until it's too late.

Britt Pfeiffer has trained to backpack the Teton Range, but she isn't prepared when her ex-boyfriend, who still haunts her every thought, wants to join her. Before Britt can explore her feelings for Calvin, an unexpected blizzard forces her to seek shelter in a remote cabin, accepting the hospitality of its two very handsome occupants—but these men are fugitives, and they take her hostage.

In exchange for her life, Britt agrees to guide the men off the mountain. As they set off, Britt knows she must stay alive long enough for Calvin to find her. The task is made even more complicated when Britt finds chilling evidence of a series of murders that have taken place there... and in uncovering this, she may become the killer's next target.

But nothing is as it seems in the mountains, and everyone is keeping secrets, including Mason, one of her kidnappers. His kindness is confusing Britt. Is he an enemy? Or an ally?

BLACK ICE is New York Times bestselling author Becca Fitzpatrick's riveting romantic thriller set against the treacherous backdrop of the mountains of Wyoming. Falling in love should never be this dangerous…
---
Ever and Damen have gone through countless lives and fought off the world's darkest enemies so they could be together. But just when an everlasting future is finally within their reach, Damen is struck down by a curse—a dark spell separating him and Ever for eternity. Now sharing so much as a single touch could bring about Damen's death…and send him plummeting into the Shadowland, an eternal abyss for lost souls. Desperate to break the curse and save Damen, Ever immerses her herself in magick. And in her quest, she gets help from an unexpected source...a surfer named Jude.

Although she and Jude have only just met, he feels startlingly familiar. Despite her fierce loyalty to Damen, Ever is drawn to Jude, a green-eyed golden boy with magical talents and a mysterious past. She's always believed Damen to be her soulmate and one true love—and she still believes it to be true. But as Damen pulls away to save them from the darkness inhabiting his soul, Ever's connection with Jude grows stronger—and tests her love for Damen like never before…
---
Hunger for nourishment.
Hunger for touch.
Hunger to belong.

Half-human and half-faery, Ani is driven by her hungers.

Those same appetites also attract powerful enemies and uncertain allies, including Devlin. He was created as an assassin and is brother to the faeries' coolly logical High Queen and to her chaotic twin, the embodiment of War. Devlin wants to keep Ani safe from his sisters, knowing that if he fails, he will be the instrument of Ani's death.

Ani isn't one to be guarded while others fight battles for her, though. She has the courage to protect herself and the ability to alter Devlin's plans—and his life. The two are drawn together, each with reason to fear the other and to fear for one another. But as they grow closer, a larger threat imperils the whole of Faerie. Will saving the faery realm mean losing each other?

Alluring romance, heart-stopping danger, and sinister intrigue combine in the penultimate volume of Melissa Marr's New York Times bestselling Wicked Lovely series.
---
Nothing ever happens in Norway. But at least Ellie knows what to expect when she visits her grandmother: a tranquil fishing village and long, slow summer days. And maybe she'll finally get out from under the shadow of her way-too-perfect big brother, Graham, while she's there.

What Ellie doesn't anticipate is Graham's infuriating best friend, Tuck, tagging along for the trip. Nor did she imagine boys going missing amid rumors of impossible kidnappings. Least of all does she expect something powerful and ancient to awaken in her and that strange whispers would urge Ellie to claim her place among mythological warriors. Instead of peace and quiet, there's suddenly a lot for a girl from L.A. to handle on a summer sojourn in Norway! And when Graham vanishes, it's up to Ellie—and the ever-sarcastic, if undeniably alluring Tuck—to uncover the truth about all the disappearances and thwart the nefarious plan behind them.

Deadly legends, hidden identities, and tentative romance swirl together in one girl's unexpectedly-epic coming of age.
---
Gwen has a destiny to fulfill, but no one will tell her what it is.

She's only recently learned that she is the Ruby, the final member of the time-traveling Circle of Twelve, and since then nothing has been going right. She suspects the founder of the Circle, Count Saint-German, is up to something nefarious, but nobody will believe her. And she's just learned that her charming time-traveling partner, Gideon, has probably been using her all along.

This stunning conclusion picks up where Sapphire Blue left off, reaching new heights of intrigue and romance as Gwen finally uncovers the secrets of the time-traveling society and learns her fate.