Flashback Friday is a weekly event, hosted here, that highlights a past release that we're dying to get our hands on...
See something you like here?
Click the book title to add it to your Goodreads TBR List!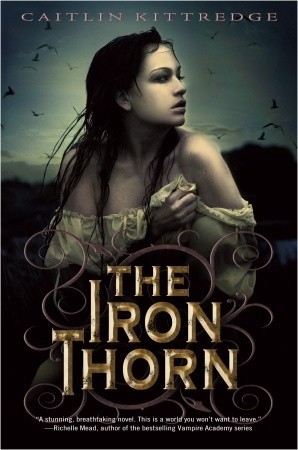 In the city of Lovecraft, the Proctors rule and a great Engine turns below the streets, grinding any resistance to their order to dust. The necrovirus is blamed for Lovecraft's epidemic of madness, for the strange and eldritch creatures that roam the streets after dark, and for everything that the city leaders deem Heretical—born of the belief in magic and witchcraft. And for Aoife Grayson, her time is growing shorter by the day.

Aoife Grayson's family is unique, in the worst way—every one of them, including her mother and her elder brother Conrad, has gone mad on their 16th birthday. And now, a ward of the state, and one of the only female students at the School of Engines, she is trying to pretend that her fate can be different.
My Stance:
I was watching a friendly person do a book unboxing, and while the unboxing this book was one that she revealed. I didn't realize this book was altogether a steampunk novel, and frankly I am curious to get into the series. I am curious on the concept and why the madness is really even a thing in this novel. I mean what does it mean to go mad, do you become one of the creatures that roam the night and eat people? I may have to pick up this book sooner than I expected, I am curious on this novel.

Aoife is one of the hardest names to say, that I've read thus far. Can anybody say it correctly on their first sight? However with her knowing that there's a chance you will go mad at 16 like the rest of your family is kind of scarey and would be looming over your head. Next I have to call into question does that mean your parents had you when they were 14 or 15, cause at 16 they would have gone insane. Small little loop hole, but something that can be overlooked. I am curious however on the whole city and how it's working to fit in with the whole steampunk theme.