Flashback Friday is a weekly event, hosted here, that highlights a past release that we're dying to get our hands on...
See something you like here?
Click the book title to add it to your Goodreads TBR List!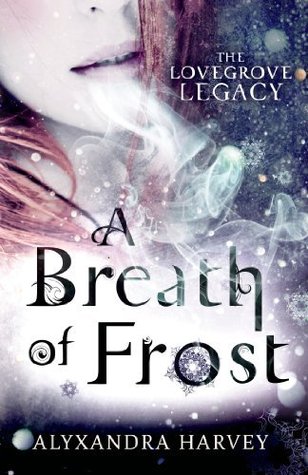 In 1814, three cousins—Gretchen, Emma, and Penelope—discover their family lineage of witchcraft when a binding spell is broken, allowing their individual magical powers to manifest. Now, beyond the manicured gardens and ballrooms of Regency London, an alluring underworld available only to those with power is revealed to the cousins. By claiming their power, the three cousins have accidentally opened the gates to the underworld.

Now ghouls, hellhounds—and most terrifying of all, the spirits of dark witches known as the Greymalkin Sisters—are hunting and killing young debutante witches for their powers. And, somehow, Emma is connected to the murders…because she keeps finding the bodies.

Can the cousins seal the gates before another witch is killed…or even worse, before their new gifts are stripped away?
My Stance:
While this isn't my normal pick of a book, there was something about the book, more or less how it spoke to me. Okay maybe it was the cover with a beautiful redhead and the cold wintery tone of the artwork. I love fancy and great covers, so sue me. Further I love the style and the old world fashion more so than that of today. I dunno, it was a simpler time back than, and part of wishes I was a part of it. I am looking at the book and while there are parts that I adore, there are parts of the book that have me worried as well.

I say this more often than I need to really. Having multiple perspectives in a story tends to reduce the attachment a reader has to a given character if done poorly, or not well at all. You tend to have to nail it to really get the reader involved, I am worried that if this book goes with a split perspective with the sisters it amy reduce the attachment between all of them. I hope there is one that this book particularly focuses on. I am not sure who I would pick, but it doesn't matter.

Further, the story seems pretty straight forward. I hope there is twist or something a bit more unexpected to the plot than what the synopsis is leading me to believe. Either way though, the whole witchcraft and sci-fi/fantasy aspect of this book seems rather good. I just hope that the dark witches are fearful and give the book a bit of a thrill. Even if it's not much, some would go a long way.