Stacking the Shelves is hosted by
Tynga's Reviews
and is all about sharing the books you are adding to your bookshelf, be it the physical one or your digital one!
Shelf Additions: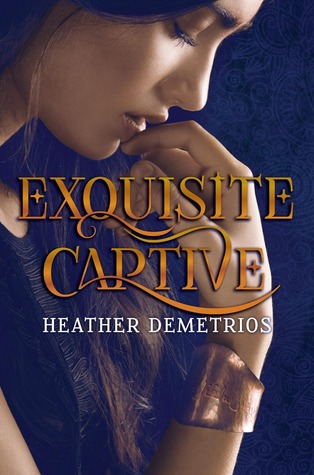 Forced to obey her master.
Compelled to help her enemy.
Determined to free herself.

Nalia is a jinni of tremendous ancient power, the only survivor of a coup that killed nearly everyone she loved. Stuffed into a bottle and sold by a slave trader, she's now in hiding on the dark caravan, the lucrative jinni slave trade between Arjinna and Earth, where jinn are forced to grant wishes and obey their human masters' every command. She'd give almost anything to be free of the golden shackles that bind her to Malek, her handsome, cruel master, and his lavish Hollywood lifestyle.

Enter Raif, the enigmatic leader of Arjinna's revolution and Nalia's sworn enemy. He promises to free Nalia from her master so that she can return to her ravaged homeland and free her imprisoned brother—all for an unbearably high price. Nalia's not sure she can trust him, but Raif's her only hope of escape. With her enemies on the hunt, Earth has become more perilous than ever for Nalia. There's just one catch: for Raif's unbinding magic to work, Nalia must gain possession of her bottle…and convince the dangerously persuasive Malek that she truly loves him. Battling a dark past and harboring a terrible secret, Nalia soon realizes her freedom may come at a price too terrible to pay: but how far is she willing to go for it?

Inspired by Arabian Nights, EXQUISITE CAPTIVE brings to life a deliciously seductive world where a wish can be a curse and shadows are sometimes safer than the light.
---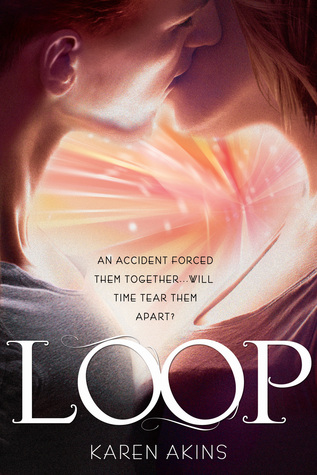 Title:
Loop
Author:
Karen Akins
Format:
Hardcover
Release Date:
October 21st, 2014
At a school where Quantum Paradox 101 is a required course and history field trips are literal, sixteen year-old time traveler Bree Bennis excels…at screwing up.

After Bree botches a solo midterm to the 21st century by accidentally taking a boy hostage (a teensy snafu), she stands to lose her scholarship. But when Bree sneaks back to talk the kid into keeping his yap shut, she doesn't go back far enough. The boy, Finn, now three years older and hot as a solar flare, is convinced he's in love with Bree, or rather, a future version of her that doesn't think he's a complete pain in the arse. To make matters worse, she inadvertently transports him back to the 23rd century with her.

Once home, Bree discovers that a recent rash of accidents at her school are anything but accidental. Someone is attacking time travelers. As Bree and her temporal tagalong uncover seemingly unconnected clues—a broken bracelet, a missing data file, the art heist of the millennium—that lead to the person responsible, she alone has the knowledge to piece the puzzle together. Knowledge only one other person has. Her future self.

But when those closest to her become the next victims, Bree realizes the attacker is willing to do anything to stop her. In the past, present, or future.
Title:
Delirium Stories: Hana, Annabel, and Raven
Author:
Lauren Oliver
Format:
Paperback
Release Date:
March 5th, 2013
For the first time, Lauren Oliver's short stories about characters in the Delirium world appear in print. Originally published as digital novellas, Hana, Annabel, and Raven each center around a fascinating and complex character who adds important information to the series and gives it greater depth. This collection also includes an excerpt from Requiem, the final novel in Oliver's New York Times bestselling series.

Hana is told through the perspective of Lena's best friend, Hana Tate. Set during the tumultuous summer before Lena and Hana are supposed to be cured, this story is a poignant and revealing look at a moment when the girls' paths diverge and their futures are altered forever.

Lena's mother, Annabel, has always been a mystery--a ghost from Lena's past--until now. Her journey from teenage runaway to prisoner of the state is a taut, gripping narrative that expands the Delirium world and illuminates events--and Lena--through a new point of view.

And as the passionate, fierce leader of a rebel group in the Wilds, Raven plays an integral role in the resistance effort and comes into Lena's life at a crucial time. Crackling with intensity, Raven is a brilliant story told in the voice of one of the strongest and most tenacious characters in the Delirium world.
---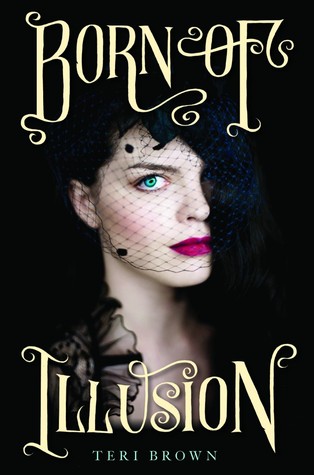 Anna Van Housen has a secret.

A gifted illusionist, Anna assists her mother, the renowned medium Marguerite Van Housen, in her stage show and séances, easily navigating the underground world of magicians, mediums, and mentalists in 1920's New York. As the illegitimate daughter of Harry Houdini—or so Marguerite claims—sleight of hand illusions have never been a challenge for Anna. The real trick is keeping her own gifts secret from her opportunistic mother. Because while Marguerite's own powers may be a sham, Anna possesses a true ability to sense people's feelings and foretell the future.

But as Anna's powers intensify, she begins to experience frightening visions of her mother in peril, which leads her to explore the powers she's tried so long to hide. And when a mysterious young man named Cole moves into the flat downstairs, introducing Anna to a secret society that studies people with gifts like hers, she is forced to confront her past and rethink everything she's ever known. Is her mother truly in danger, or are Anna's visions merely illusion? And could the great Houdini really be her father, or is it just another of Marguerite's tricks?

From Teri Brown comes a world bursting with magic, with romance, and the temptations of Jazz Age New York—and the story of a girl about to become the mistress of her own destiny.
---
Kendra Hilferty, the witch who curses Kyle Kingsbury in Beastly, tells about her immortal existence-how she discovered she was a witch and the various ways she has used her powers to help people throughout the centuries. (Unfortunately her attempts have often backfired.) As it turns out, Kendra has actually had a hand in "Hansel and Gretel," "The Princess and the Pea," and "The Little Mermaid"-but these are not the fairy tales you think you know! Kendra's reminiscences are wrapped around a real-time version of "Cinderella," except the "ugly" stepsister is the good guy. With dark twists, hilarious turns, and unexpected endings, Bewitching is a contemporary read for fairy-tale lovers, fantasy fans, and anyone looking for more Alex Flinn.
---
In this humorous love story from the author of "Two-Way Street", an unlikely romance is the best sort of surprise—but the wrong secret can ruin everything. Kelsey's not going to let one mistake ruin her life. Sure, she got kicked out of prep school and all her old friends are shutting her out. But Kelsey's focused on her future, and she's determined to get back on track at Concordia High.

Isaac's been kicked out of more schools than he can count. Since his father's a state senator, Isaac's life is under constant scrutiny—but Concordia High's his last stop before boarding school, so Isaac's hoping to fly under the radar and try to stay put for a change.

When Kelsey and Isaac meet, it's anything but love at first sight. She thinks he's an entitled brat, and he thinks she's a stuck-up snob. So it surprises them both when they start to fall for each other. Kelsey's happy for the first time in months, and Isaac's never felt this way about anyone before. But nothing's ever completely perfect. Everyone has secrets, and Isaac and Kelsey are no exceptions. These two may have fallen hard, but there's one thing that can ruin it all: the truth.
---
Even angels make mistakes in this page-turning epic romance

When her parents are murdered before her eyes, sixteen-year-old Helen Cartwright finds herself launched into an underground London where a mysterious organization called the Dictata controls the balance of good and evil. Helen learns that she is one of three remaining angelic descendants charged with protecting the world's past, present, and future. Unbeknownst to her, she has been trained her whole life to accept this responsibility. Now, as she finds herself torn between the angelic brothers protecting her and the devastatingly handsome childhood friend who wants to destroy her, she must prepare to be brave, to be hunted, and above all to be strong, because temptation will be hard to resist, even for an angel.

Michelle Zink masterfully weaves historical fantasy with paranormal romance to create a gripping tale of love and betrayal.
---
Haven Terra is a brainy, shy high school outcast. But everything begins to change when she turns sixteen. Along with her best friend Dante and their quiet and brilliant classmate Lance, she is awarded a prestigious internship in the big city— Chicago—and is sent to live and work at a swanky and stylish hotel under the watchful eyes of a group of gorgeous and shockingly young-looking strangers: powerful and alluring hotel owner Aurelia Brown; her second-in-command, the dashing Lucian Grove; and their stunning but aloof staff of glamazons called The Outfit.


As Haven begins falling for Lucian, she discovers that these beautiful people are not quite what they seem. With the help of a mysterious book, she uncovers a network of secret passageways from the hotel's jazz-age past that leads her to the heart of the evil agenda of Aurelia and company: they're in the business of buying souls. Will they succeed in wooing Haven to join them in their recruitment efforts, or will she be able to thwart this devilish set's plans to take the souls of her classmates on prom night at the hotel?


Illuminate is an exciting saga of a teen's first taste of independence, her experience in the lap of luxury, and her discovery she may possess strength greater than she ever knew.