Stacking the Shelves is hosted by
Tynga's Reviews
and is all about sharing the books you are adding to your bookshelf, be it the physical one or your digital one!
Shelf Additions:
What if you'd been living your life as if you were dying—only to find out that you had your whole future ahead of you?

When sixteen-year-old Alice is diagnosed with leukemia, her prognosis is grim. To maximize the time she does have, she vows to spend her final months righting wrongs—however she sees fit. She convinces her friend Harvey, who she knows has always had feelings for her, to help her with a crazy bucket list that's as much about revenge (humiliating her ex-boyfriend and getting back at her archnemesis) as it is about hope (doing something unexpectedly kind for a stranger). But just when Alice's scores are settled, she goes into remission.

Now Alice is forced to face the consequences of all that she's said and done, as well as her true feelings for Harvey. But has she caused irreparable damage to the people around her—and to the one person who matters most?

Julie Murphy's Side Effects May Vary is a fearless and moving tour de force about love, life, and facing your own mortality.
---
Nadia, Mateo, and Verlaine have saved Captive's Sound from the dark Sorceress Elizabeth...or so they thought. Despite their best efforts, a crack opened and a new, greater evil seeped through. With Mateo as her Steadfast, Nadia's magic is magnified and she is more powerful than ever. But there is still so much she doesn't know about the craft, leaving her open and vulnerable to a darker magic...which has begun to call Nadia's name.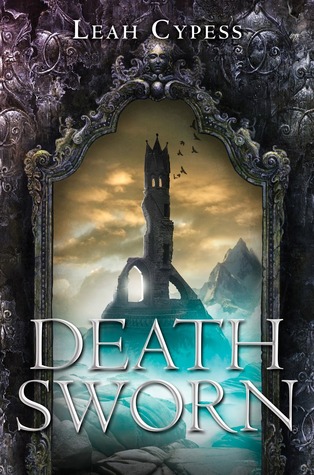 Title:
Death Sworn
Author:
Leah Cypess
Format:
Hardcover
Release Date:
March 4th, 2014
When Ileni lost her magic, she lost everything: her place in society, her purpose in life, and the man she had expected to spend her life with. So when the Elders sent her to be magic tutor to a secret sect of assassins, she went willingly, even though the last two tutors had died under mysterious circumstances.

But beneath the assassins' caves, Ileni will discover a new place and a new purpose… and a new and dangerous love. She will struggle to keep her lost magic a secret while teaching it to her deadly students, and to find out what happened to the two tutors who preceded her. But what she discovers will change not only her future, but the future of her people, the assassins… and possibly the entire world.
---
Small towns are nothing if not friendly. Friendship, Wisconsin (population: 689 688) is no different. Around here, everyone wears a smile. And no one ever locks their doors. Until, that is, high school sweetheart Ruth Fried is found murdered. Strung up like a scarecrow in the middle of a cornfield.

Unfortunately, Friendship's police are more adept at looking for lost pets than catching killers. So Ruth's best friend, Kippy Bushman, armed with only her tenacious Midwestern spirit and Ruth's secret diary (which Ruth's mother had asked her to read in order to redact any, you know, sex parts), sets out to find the murderer. But in a quiet town like Friendship—where no one is a suspect—anyone could be the killer.
---
In the battle against the vampiric Ticks, humanity was slowly but certainly headed for extinction. For months, twin sisters Lily and Mel had been "quarantined" with thousands of other young people being harvested for their blood—food for the Ticks. Finally escaping with a few friends, the twins are separated—and must continue the fight on their own . . .

After making it to a resistance base camp in Utah, Lily learned to survive at all costs. But when a Tick attack decimates the fighters, Lily and her pregnant friend, McKenna, decide to make the hard trek north to Canada—and safety.

Meanwhile, Mel is being taught how to survive by the very vampire that turned her. Living without her sister is hard, but dealing with the fact that her autism was cured by the vampire bite is an even bigger challenge.

But when a monstrous betrayal places Lily in mortal danger, Mel must set out to find her, save her, and begin to unravel the empire of destruction that the Ticks have built.
---
When Carlos Fuentes returns to America after living in Mexico for a year, he doesn't want any part of the life his older brother, Alex, has laid out for him at a high school in Colorado . Carlos likes living his life on the edge and wants to carve his own path—just like Alex did. Then he meets Kiara Westford. She doesn't talk much and is completely intimidated by Carlos' wild ways. As they get to know one another, Carlos assumes Kiara thinks she's too good for him, and refuses to admit that she might be getting to him. But he soon realizes that being himself is exactly what Kiara needs right now.
---
Calla has always welcomed war.

But now that the final battle is upon her, there's more at stake than fighting. There's saving Ren, even if it incurs Shay's wrath. There's keeping Ansel safe, even if he's been branded a traitor. There's proving herself as the pack's alpha, facing unnamable horrors, and ridding the world of the Keepers' magic once and for all. And then there's deciding what to do when the war ends. If Calla makes it out alive, that is. In this remarkable final installment of the Nightshade trilogy, international bestselling author Andrea Cremer crafts a dynamic novel with twists and turns that will keep you breathless until its final pages.
---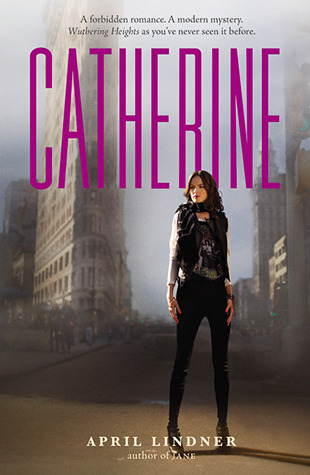 A forbidden romance. A modern mystery. Wuthering Heights as you've never seen it before.

Catherine is tired of struggling musicians befriending her just so they can get a gig at her Dad's famous Manhattan club, The Underground. Then she meets mysterious Hence, an unbelievably passionate and talented musician on the brink of success. As their relationship grows, both are swept away in a fiery romance. But when their love is tested by a cruel whim of fate, will pride keep them apart?

Chelsea has always believed that her mom died of a sudden illness, until she finds a letter her dad has kept from her for years—a letter from her mom, Catherine, who didn't die: She disappeared. Driven by unanswered questions, Chelsea sets out to look for her—starting with the return address on the letter: The Underground.

Told in two voices, twenty years apart, Catherine interweaves a timeless forbidden romance with a compelling modern mystery.