The Hunger Games: Mockingjay: Part 1 by Suzanne Collins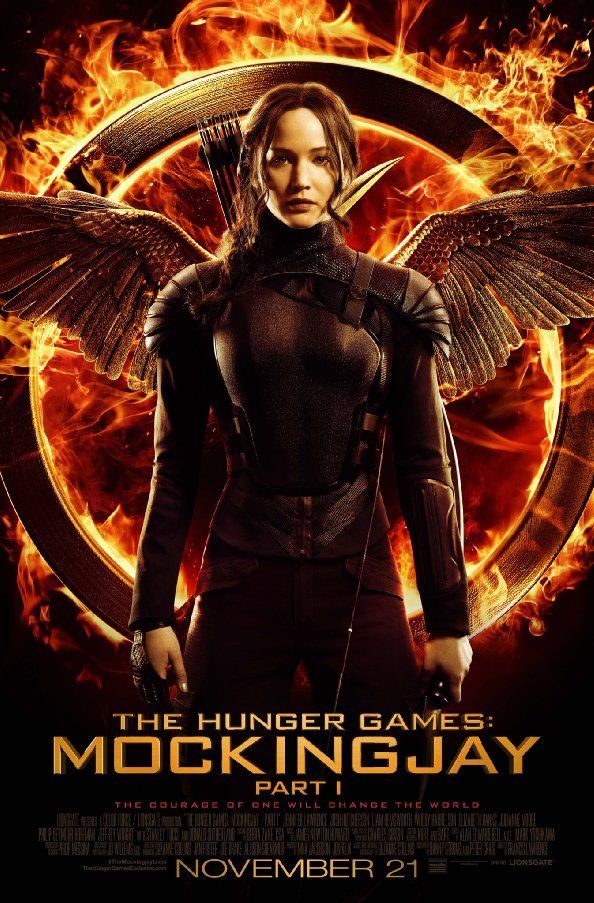 Title:
The Hunger Games: Mockingjay - Part 1
Director:
Francis Lawrence
Author:
Suzanne Collins
Release Date:
November 21st, 2014
Rating: 8.0
Out of 10
When Katniss destroys the games, she goes to District 13 after District 12 is destroyed. She meets President Coin who convinces her to be the symbol of rebellion, while trying to save Peeta from the Capitol.
From the Book:
My name is Katniss Everdeen.
Why am I not dead?
I should be dead.

Katniss Everdeen, girl on fire, has survived, even though her home has been destroyed. Gale has escaped. Katniss's family is safe. Peeta has been captured by the Capitol. District 13 really does exist. There are rebels. There are new leaders. A revolution is unfolding.

It is by design that Katniss was rescued from the arena in the cruel and haunting Quarter Quell, and it is by design that she has long been part of the revolution without knowing it. District 13 has come out of the shadows and is plotting to overthrow the Capitol. Everyone, it seems, has had a hand in the carefully laid plans--except Katniss.

The success of the rebellion hinges on Katniss's willingness to be a pawn, to accept responsibility for countless lives, and to change the course of the future of Panem. To do this, she must put aside her feelings of anger and distrust. She must become the rebels' Mockingjay--no matter what the personal cost.
My Review:
I was rather surprised at this movie and while the rating is rather low compared to how well it could have done I don't think it's misplaced. I love how well Katniss swaps roles in this movie. She is just one of those characters that even as the broken leader for the rebels. However there is more to her in this movie than meets the eye, which shows through in this movie.

First, I want to come straight out and explain why I gave it an 8.0 out of 10. I hate two part movies. However, in this case I think it works with the exception is it builds up the second part entirely. So if you don't see this one, chances are you won't understand any of the next movie. I really wished this would be a one part movie, mainly because of where the cut would happen and I was a bit too far ahead really to get that right, but it was close. The cut works great though, but I am worried about the content in the second half.

Now Jennifer Lawrence shows her acting range in this movie. She is strong and courageous, and has this natural leader trait that shows up more so in this movie than the others; however, at times in this whole weak and estranged personas. I love the whole dichotomy of her character in this movie and it makes her character believable and lovable. She's the one that stands out, but it's through the help and support of the other characters.

The supporting characters, mainly Finnick and Heimick are the life of this movie. There really isn't much else to say. I want to comment more on them,but they hover around Katniss and build her character immensely. Prim is her own character and there are times in which she will touch your heart and at the same time stands up on her own feet and proves she's growing. These characters are worthy, but frankly they are not anything like they have in the past movies.

This movie is a standing ovation to the series and how much it does build up the series. However, go into the movie knowing that it's just a simple build up to the next, otherwise it will let you down.