Flashback Friday is a weekly event, hosted here, that highlights a past release that we're dying to get our hands on...
See something you like here?
Click the book title to add it to your Goodreads TBR List!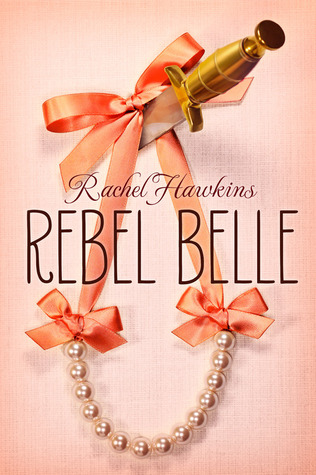 Harper Price, peerless Southern belle, was born ready for a Homecoming tiara. But after a strange run-in at the dance imbues her with incredible abilities, Harper's destiny takes a turn for the seriously weird. She becomes a Paladin, one of an ancient line of guardians with agility, super strength and lethal fighting instincts.

Just when life can't get any more disastrously crazy, Harper finds out who she's charged to protect: David Stark, school reporter, subject of a mysterious prophecy and possibly Harper's least favorite person. But things get complicated when Harper starts falling for him—and discovers that David's own fate could very well be to destroy Earth.

With snappy banter, cotillion dresses, non-stop action and a touch of magic, this new young adult series from bestseller Rachel Hawkins is going to make y'all beg for more.
My Stance:
So I was looking for a book to present this week, I didn't have anything ready and had to dig for a book. It took me a few hours of searching, mainly cause I was searching through a lot of books that I have already, and I don't want to feature something I have, but a book that I'm looking to get myself. When I saw this book, it was a quick decision. I knew this book was just destined to show up here. The cover to me is all girly and maybe just isn't something I would normally pick up and I have seen it around but didn't really give it the time of day.

I will admit I never read the whole synopsis, and I should have. The reviews have been rather good, least from what I saw. I love how the story just exploded, it looks great and I love how it sounds. Harper is one of the few female characters that, ahead of time, I'm looking forward to reading. The romance in this book is something that's a bit unexpected, and I love that the most. It shows just how much a good or decent relationship just comes out of nowhere, it's that sort of thing I look for in a book. Some sort of reality or realism in the whole thing that brings it down to earth. This book has it, and I hope it contains it.