Waiting On Wednesday is a weekly event, hosted over at Breaking The Spine, that spotlights upcoming releases that we're eagerly anticipating.
See something you like here?
Click the book title to add it to your Goodreads TBR List!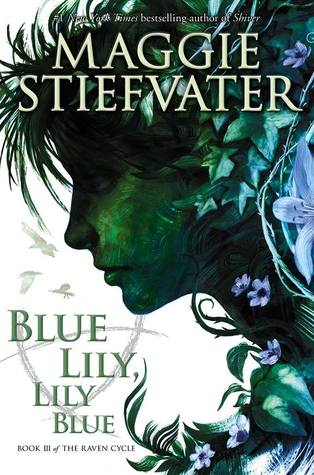 Title:
Blue Lily, Lily Blue
Author:
Maggie Stiefvater
Format:
Hardcover
Release Date:
October 28th, 2014
There is danger in dreaming. But there is even more danger in waking up.

Blue Sargent has found things. For the first time in her life, she has friends she can trust, a group to which she can belong. The Raven Boys have taken her in as one of their own. Their problems have become hers, and her problems have become theirs.

The trick with found things though, is how easily they can be lost.

Friends can betray.
Mothers can disappear.
Visions can mislead.
Certainties can unravel.
My Stance:
Here is another book that I haven't read any of the series. I won't make this too long, I have another book I am going to feature this week, but the hype for this book is rather high and has me interested as to why. Like my other novels that I've not read, I won't be reading the synopsis. The main reason I am showing it though, is frankly the author is so great, original and has been on my list and a lot of others. Blue Lily, Lily Blue's cover is great, while I don't completely understand with whats going on inside the design, but you get the whole fantasy/dreamy feeling.

So get out your calendar, and mark next week. I am looking forward to seeing if I can get a copy of this book signed.