Waiting On Wednesday is a weekly event, hosted over at Breaking The Spine, that spotlights upcoming releases that we're eagerly anticipating.
See something you like here?
Click the book title to add it to your Goodreads TBR List!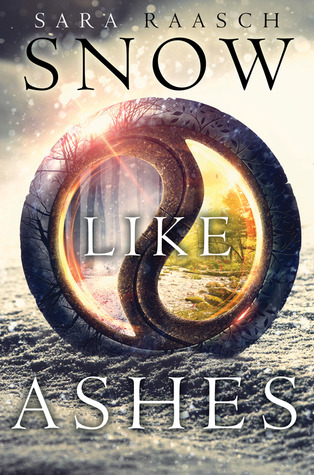 Title:
Snow Like Ashes
Author:
Sara Raasch
Format:
Hardcover
Release Date:
October 14th, 2014
A heartbroken girl. A fierce warrior. A hero in the making.

Sixteen years ago the Kingdom of Winter was conquered and its citizens enslaved, leaving them without magic or a monarch. Now, the Winterians' only hope for freedom is the eight survivors who managed to escape, and who have been waiting for the opportunity to steal back Winter's magic and rebuild the kingdom ever since.

Orphaned as an infant during Winter's defeat, Meira has lived her whole life as a refugee, raised by the Winterians' general, Sir. Training to be a warrior—and desperately in love with her best friend, and future king, Mather — she would do anything to help her kingdom rise to power again.

So when scouts discover the location of the ancient locket that can restore Winter's magic, Meira decides to go after it herself. Finally, she's scaling towers, fighting enemy soldiers, and serving her kingdom just as she's always dreamed she would. But the mission doesn't go as planned, and Meira soon finds herself thrust into a world of evil magic and dangerous politics – and ultimately comes to realize that her destiny is not, never has been, her own.
My Stance:
This is by far one of the best covers I have seen so far. The plot of the book seems so great too. Frankly it gives me the whole fantasy feel; like the whole Finnikin of the Rock vibe. Meira seems like this intense, and carefree girl who just wants approval of Mather. I love the concept and how the character is designed and laid out so far. Meira though is so bent on getting that locket back, I wonder if she even realizes what the locket can do or is too focused.

Snow Like Ashes is just like some of the other books coming out at this time, and still having some of their faults in the synopsis. I enjoy Meira and how great she sounds. However, Mather has nothing. I am sure he plays a large part in the story and the relationship with Meira. I am confused on why the parts with him were either nixed or just not there. Its such a great missed opportunity and some of the stuff can be more or less eluded to.