Stacking the Shelves is hosted by
Tynga's Reviews
and is all about sharing the books you are adding to your bookshelf, be it the physical one or your digital one!

Good morning everyone. I managed to scrounge up a decent amount to pick up some new books for this week. The first four books are the newer ones, and I know that Rooms is a month or so older, but still. I have been working on the calendar and trying to keep it up to date, if you see anything I missed feel free to send me a message. As well, is there any books that I missed that I should have picked up? Drop me a line. I am still looking to get a new skin for the blog, but I haven't found anything that catches my eye. I will be looking tomorrow and may have a new skin/layout next week. Thanks.

So without further adieu:
Shelf Additions: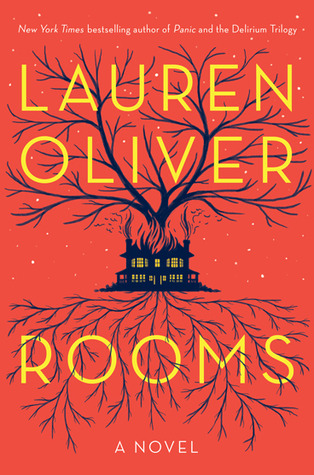 The New York Times bestselling author of Before I Fall and the Delirium trilogy makes her brilliant adult debut with this mesmerizing story in the tradition of The Lovely Bones, Her Fearful Symmetry, and The Ocean at the End of the Lane—a tale of family, ghosts, secrets, and mystery, in which the lives of the living and the dead intersect in shocking, surprising, and moving ways

Wealthy Richard Walker has just died, leaving behind his country house full of rooms packed with the detritus of a lifetime. His estranged family—bitter ex-wife Caroline, troubled teenage son Trenton, and unforgiving daughter Minna—have arrived for their inheritance.

But the Walkers are not alone. Prim Alice and the cynical Sandra, long dead former residents bound to the house, linger within its claustrophobic walls. Jostling for space, memory, and supremacy, they observe the family, trading barbs and reminiscences about their past lives. Though their voices cannot be heard, Alice and Sandra speak through the house itself—in the hiss of the radiator, a creak in the stairs, the dimming of a light bulb.

The living and dead are each haunted by painful truths that will soon surface with explosive force. When a new ghost appears, and Trenton begins to communicate with her, the spirit and human worlds collide—with cataclysmic results.

Elegantly constructed and brilliantly paced, Rooms is an enticing and imaginative ghost story and a searing family drama that is as haunting as it is resonant.
---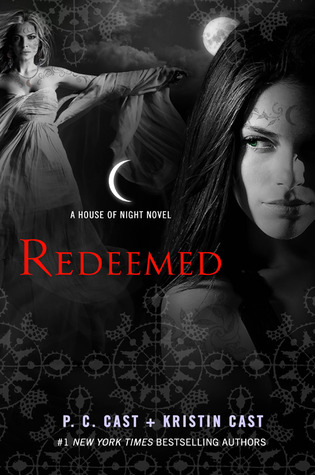 In the final electrifying novel in the HoN series, Neferet has finally made herself known to mortals. A Dark Goddess is loose on Tulsa and the world. No single vampyre is strong enough to vanquish her - unless that creature has the power to summon the elements as well as the ability to wield Old Magick. Only Zoey Redbird is heir to such power…but because of the consequences of using Old Magick, she is unable to help. Find out who will win and who will lose in this epic battle of Light versus Darkness.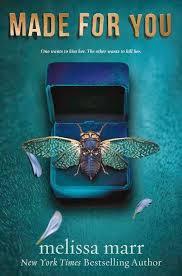 Title:
Made For You
Author:
Melissa Marr
Format:
Hardcover
Release Date:
SZeptember 16th, 2014
Bestselling author of the Wicked Lovely books Melissa Marr's first contemporary YA novel is a twisted southern gothic tale of obsession, romance, and murder. A killer is obsessed with Eva Tilling. Can she stop him, or will he claim her?

When Eva Tilling wakes up in the hospital, she's confused—who in her sleepy little North Carolina town could have hit her with their car? And why? But before she can consider the question, she finds that she's awoken with a strange new skill: the ability to foresee people's deaths when they touch her. While she is recovering from the hit-and-run, Nate, an old flame, reappears, and the two must traverse their rocky past as they figure out how to use Eva's power to keep her friends—and themselves—alive. But while Eva and Nate grow closer, the killer grows increasingly frantic in his attempt to get to Eva.

For the first time, New York Times bestselling author Melissa Marr has applied her extraordinary talent to contemporary realism. Chilling twists, unrequited obsession, and high-stakes romance drive this Gothic, racy thriller—a story of small-town oppression and salvation. Melissa's fans, and every YA reader, will find its wild ride enthralling.
---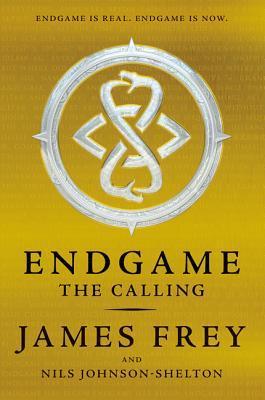 Twelve thousand years ago, they came. They descended from the sky amid smoke and fire, and created humanity and gave us rules to live by. They needed gold and they built our earliest civilizations to mine it for them. When they had what they needed, they left. But before they left, they told us someday they would come back, and when they did, a game would be played. A game that would determine our future.

This is Endgame.

For ten thousand years the lines have existed in secret. The 12 original lines of humanity. Each had to have a Player prepared at all times. They have trained generation after generation after generation. In weapons, languages, history, tactics, disguise assassination. Together the players are everything: strong, kind, ruthless, loyal, smart, stupid, ugly, lustful, mean, fickle, beautiful, calculating, lazy, exuberant, weak. They are good and evil. Like you. Like all.

This is Endgame.

When the game starts, the players will have to find three keys. The keys are somewhere on earth. The only rule of their Endgame is that there are no rules. Whoever finds the keys first wins the game. Endgame: The Calling is about the hunt for the first key. And just as it tells the story of the hunt for a hidden key, written into the book is a puzzle. It invites readers to play their own Endgame and to try to solve the puzzle. Whoever does will open a case filled with gold. Alongside the puzzle will be a revolutionary mobile game built by Google's Niantic Labs that will allow you to play a real-world version of Endgame where you can join one of the lines and do battle with people around you.

Will exuberance beat strength? Stupidity top kindness? Laziness thwart beauty? Will the winner be good or evil? There is only one way to find out.

Play.
Survive.
Solve.
People of Earth.
Endgame has begun.
---
The story that began with Unwind continues.

Connor and Lev are on the run after the destruction of the Graveyard, the last safe haven for AWOL Unwinds. But for the first time, they're not just running away from something. This time, they're running toward answers, in the form of a woman Proactive Citizenry has tried to erase from history itself. If they can find her, and learn why the shadowy figures behind unwinding are so afraid of her, they may discover the key to bringing down unwinding forever.

Cam, the rewound boy, is plotting to take down the organization that created him. Because he knows that if he can bring Proactive Citizenry to its knees, it will show Risa how he truly feels about her. And without Risa, Cam is having trouble remembering what it feels like to be human.

With the Juvenile Authority and vindictive parts pirates hunting them, the paths of Connor, Lev, Cam, and Risa will converge explosively—and everyone will be changed.

Neal Shusterman continues the adventure that VOYA called "poignant, compelling, and ultimately terrifying."
---
Title:
Indigo
Author:
Gina Linko
Format:
Hardcover
Release Date:
October 22nd, 2013
A gift?

A curse?

A moment that changes everything. . . .

Caught in an unexpected spring squall, Corrine's first instinct is to protect her little sister Sophie after a nasty fall. But when Corrine reaches out to comfort her sister, the exact opposite occurs. Her touch--charged with an otherworldly force and bursting with blinding indigo color--surges violently from Corrine to her sister. In an instant, Sophie is dead. From that moment on, Corrine convinces herself that everyone would be better off if she simply withdrew from life.

When her family abruptly moves to New Orleans, Corrine's withdrawal is made all the easier. No friends. No connections. No chance of hurting anyone. But strange things continue to happen around her in this haunting, mystical city. And she realizes that her power cannot be ignored, especially when Rennick, a talented local artist with a bad-boy past, suggests another possibility: Corrine might have the touch. An ability to heal those around her. But knowing what happened to her sister, can Corrine trust her gift?
---
Things you earnestly believe will happen while your parents are away:

1. You will remember to water the azaleas.
2. You will take detailed, accurate messages.
3. You will call your older brother, Denny, if even the slightest thing goes wrong.
4. You and your best friend/bandmate Lukas will win Battle of the Bands.
5. Amid the thrill of victory, Lukas will finally realize you are the girl of his dreams.

Things that actually happen:

1. A stranger calls who says he knew your sister.
2. He says he has her stuff.
3. What stuff? Her stuff.
4. You tell him your parents won't be able to—
5. Sukey died five years ago; can't he—
6. You pick up a pen.
7. You scribble down the address.
8. You get on your bike and go.
9. Things . . . get a little crazy after that.*
*also, you fall in love, but not with Lukas.

Both exhilarating and wrenching, Hilary T. Smith's debut novel captures the messy glory of being alive, as seventeen-year-old Kiri Byrd discovers love, loss, chaos, and murder woven into a summer of music, madness, piercing heartbreak, and intoxicating joy.
---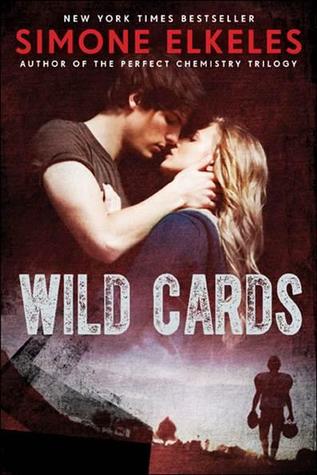 After getting kicked out of boarding school, bad boy Derek Fitzpatrick has no choice but to live with his ditzy stepmother while his military dad is deployed. Things quickly go from bad to worse when he finds out she plans to move them back to her childhood home in Illinois. Derek's counting the days before he can be on his own, and the last thing he needs is to get involved with someone else's family drama.

Ashtyn Parker knows one thing for certain--people you care about leave without a backward glance. A football scholarship would finally give her the chance to leave. So she pours everything into winning a state championship, until her boyfriend and star quarterback betrays them all by joining their rival team. Ashtyn needs a new game plan, but it requires trusting Derek—someone she barely knows, someone born to break the rules. Is she willing to put her heart on the line to try and win it all?