Stacking the Shelves is hosted by
Tynga's Reviews
and is all about sharing the books you are adding to your bookshelf, be it the physical one or your digital one!

So Gone Girl too up most of my weekend trying to get that around and frankly I don't think it got around as much as I thought it would. I was happy to see the movie, and feel free to check out my review of it as well. I am happy to show that the calendar is updated, and I am still looking for anyone that wants to help me update it, and keep it going, as I may not have as much time for it as I had thought. This week may be a bit slow, I am not sure I have the movie for a lot of books that are coming out (growing theme?), but I am planning on stopping by a Half-Price bookstore to see if there's anything cheap I can get my hands on. Need books!

So without further adieu:
Shelf Additions: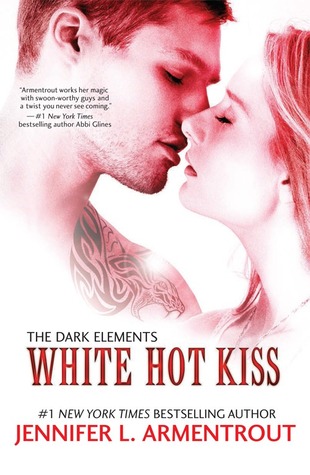 One kiss could be the last

Seventeen-year-old Layla just wants to be normal. But with a kiss that kills anything with a soul, she's anything but normal. Half demon, half gargoyle, Layla has abilities no one else possesses.

Raised among the Wardens—a race of gargoyles tasked with hunting demons and keeping humanity safe—Layla tries to fit in, but that means hiding her own dark side from those she loves the most. Especially Zayne, the swoon-worthy, incredibly gorgeous and completely off-limits Warden she's crushed on since forever.

Then she meets Roth—a tattooed, sinfully hot demon who claims to know all her secrets. Layla knows she should stay away, but she's not sure she wants to—especially when that whole no-kissing thing isn't an issue, considering Roth has no soul.

But when Layla discovers she's the reason for the violent demon uprising, trusting Roth could not only ruin her chances with Zayne…it could brand her a traitor to her family. Worse yet, it could become a one-way ticket to the end of the world.
---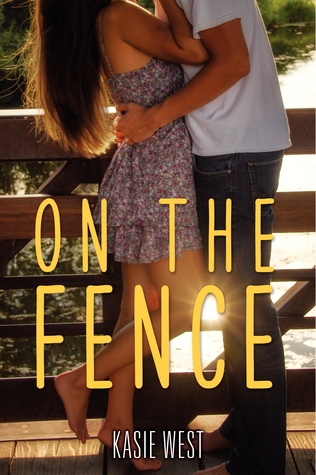 For sixteen-year-old Charlotte Reynolds, aka Charlie, being raised by a single dad and three older brothers has its perks. She can outrun, outscore, and outwit every boy she knows—including her longtime neighbor and honorary fourth brother, Braden. But when it comes to being a girl, Charlie doesn't know the first thing about anything. So when she starts working at chichi boutique to pay off a speeding ticket, she finds herself in a strange new world of makeup, lacy skirts, and BeDazzlers. Even stranger, she's spending time with a boy who has never seen her tear it up in a pickup game.

To cope with the stress of faking her way through this new reality, Charlie seeks late-night refuge in her backyard, talking out her problems with Braden by the fence that separates them. But their Fence Chats can't solve Charlie's biggest problem: she's falling for Braden. Hard. She knows what it means to go for the win, but if spilling her secret means losing him for good, the stakes just got too high.
Title:
Kiss of Broken Glass
Author:
Madeleine Kuderick
Format:
Hardcover
Release Date:
September 9th, 2014
Madeleine Kuderick's gripping debut is a darkly beautiful and lyrical novel in verse, perfect for fans of Sonya Sones and Laurie Halse Anderson. Kiss of Broken Glass pulses with emotion and lingers long after the last page.

In the next seventy-two hours, Kenna may lose everything—her friends, her freedom, and maybe even herself. One kiss of the blade was all it took to get her sent to the psych ward for seventy-two hours. There she will face her addiction to cutting, though the outcome is far from certain.

When fifteen-year-old Kenna is found cutting herself in the school bathroom, she is sent to a facility for mandatory psychiatric watch. There, Kenna meets other kids like her—her roommate, Donya, who's there for her fifth time; the birdlike Skylar; and Jag, a boy cute enough to make her forget her problems . . . for a moment.
---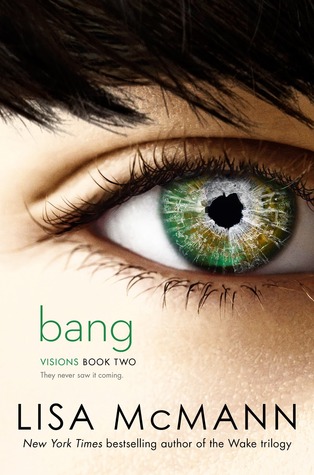 Title:
Bang
Author:
Lisa McMann
Format:
Hardcover
Release Date:
October 8th, 2013
Jules should be happy. She saved a lot of people's lives and she's finally with Sawyer, pretty much the guy of her dreams. But the nightmare's not over, because she somehow managed to pass the psycho vision stuff to Sawyer. Excellent.

Feeling responsible for what he's going through and knowing that people's lives are at stake, Jules is determined to help him figure it all out. But Sawyer's vision is so awful he can barely describe it, much less make sense of it. All he can tell her is there's a gun, and eleven ear-splitting shots. Bang.

Jules and Sawyer have to work out the details fast, because the visions are getting worse and that means only one thing: time is running out. But every clue they see takes them down the wrong path. If they can't prevent the vision from happening, lives will be lost. And they may be among the casualties…
---
Title:
Crash
Author:
Lisa McMann
Format:
Hardcover
Release Date:
January 8th, 2013
If what you see is what you get, Jules is in serious trouble. The suspenseful first of three books from the New York Times bestselling author of the Wake trilogy.

Jules lives with her family above their restaurant, which means she smells like pizza most of the time and drives their double-meatball-shaped food truck to school. It's not a recipe for popularity, but she can handle that.

What she can't handle is the recurring vision that haunts her. Over and over, Jules sees a careening truck hit a building and explode...and nine body bags in the snow.

The vision is everywhere—on billboards, television screens, windows—and she's the only one who sees it. And the more she sees it, the more she sees. The vision is giving her clues, and soon Jules knows what she has to do. Because now she can see the face in one of the body bags, and it's someone she knows. Someone she has been in love with for as long as she can remember.

In this riveting start to a gripping trilogy from New York Times bestselling author Lisa McMann, Jules has to act—and act fast—to keep her vision from becoming reality.
---
A teenage girl is transformed into a reluctant superhero and must balance her old life with the dark secret of who she has become.

Prima ballerina Anthem Fleet is closely guarded by her parents in their penthouse apartment. But when she meets the handsome Gavin at a party on the wrong side of town, she is immediately drawn into his dangerous world. Then, in a tragic accident, Anthem falls to her death. She awakes in an underground lab, with a bionic heart ticking in her chest. As she navigates her new life, she uncovers the sinister truth behind those she trusted the most, and the chilling secret of her family lineage…and her duty to uphold it.

The Dark Knight meets Cinder in this gripping and cinematic story of heartbreak and revenge. From Alloy Entertainment, this inventive new superhero story is sure to captivate any reader.
---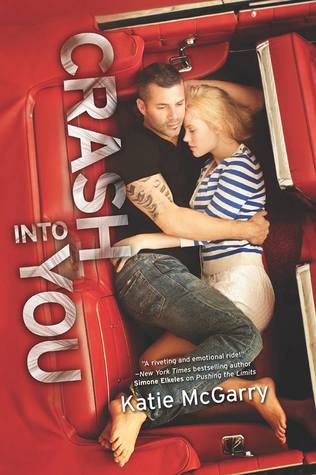 From acclaimed author Katie McGarry comes an explosive new tale of a good girl with a reckless streak, a street-smart guy with nothing to lose, and a romance forged in the fast lane.

The girl with straight As, designer clothes and the perfect life—that's who people expect Rachel Young to be. So the private-school junior keeps secrets from her wealthy parents and overbearing brothers...and she's just added two more to the list. One involves racing strangers down dark country roads in her Mustang GT. The other? Seventeen-year-old Isaiah Walker-a guy she has no business even talking to. But when the foster kid with the tattoos and intense gray eyes comes to her rescue, she can't get him out of her mind.

Isaiah has secrets, too. About where he lives, and how he really feels about Rachel. The last thing he needs is to get tangled up with a rich girl who wants to slum it on the south side for kicks-no matter how angelic she might look.

But when their shared love of street racing puts both their lives in jeopardy, they have six weeks to come up with a way out. Six weeks to discover just how far they'll go to save each other.
---
Never, ever cry... Seventeen-year-old Eureka won't let anyone close enough to feel her pain. After her mother was killed in a freak accident, the things she used to love hold no meaning. She wants to escape, but one thing holds her back: Ander, the boy who is everywhere she goes, whose turquoise eyes are like the ocean. And then Eureka uncovers an ancient tale of romance and heartbreak, about a girl who cried an entire continent into the sea. Suddenly her mother's death and Ander's appearance seem connected, and her life takes on dark undercurrents that don't make sense. Can everything you love be washed away?