Stacking the Shelves is hosted by
Tynga's Reviews
and is all about sharing the books you are adding to your bookshelf, be it the physical one or your digital one!

So this has been an odd week. Of books that have came in late, and books that aren't here yet. I'm glad that these books have showed up, and Anderson's haven't let me down yet, but Barnes and Noble and BookOutlet are lost in transit atm that or The Postal Service really wants YA Fiction, which I can't blame them. Either way, I have been reading heavily again, and putting more time aside to read, I can't wait get into The 5th Wave, and other dystopia/contemporary novels. Further, I am still working on a feature, I just haven't worked out the kinks yet. Oh and how could I forget, this weekend is the opening week for Gone Girl, I am excited for that movie and I hope they can pull it off.

So without further adieu:
Shelf Additions:
Winning what you want may cost you everything you love.

As a general's daughter in a vast empire that revels in war and enslaves those it conquers, seventeen-year-old Kestrel has two choices: she can join the military or get married. But Kestrel has other intentions. One day, she is startled to find a kindred spirit in a young slave up for auction.

Arin's eyes seem to defy everything and everyone. Following her instinct, Kestrel buys him—with unexpected consequences. It's not long before she has to hide her growing love for Arin. But he, too, has a secret, and Kestrel quickly learns that the price she paid for a fellow human is much higher than she ever could have imagined.

Set in a richly imagined new world, The Winner's Curse by Marie Rutkoski is a story of deadly games where everything is at stake, and the gamble is whether you will keep your head or lose your heart.
---
Revenge is a dish best served cold.

In Ann Aguirre's Mortal Danger, Edie Kramer has a score to settle with the beautiful people at Blackbriar Academy. Their cruelty drove her to the brink of despair, and four months ago, she couldn't imagine being strong enough to face her senior year. But thanks to a Faustian compact with the enigmatic Kian, she has the power to make the bullies pay. She's not supposed to think about Kian once the deal is done, but devastating pain burns behind his unearthly beauty, and he's impossible to forget.

In one short summer, her entire life changes and she sweeps through Blackbriar, prepped to take the beautiful people down from the inside. A whisper here, a look there, and suddenly . . . bad things are happening. It's a head rush, seeing her tormentors get what they deserve, but things that seem too good to be true usually are, and soon, the pranks and payback turns from delicious to deadly. Edie is alone in a world teeming with secrets and fiends lurking in the shadows. In this murky morass of devil's bargains, she isn't sure who—or what—she can trust. Not even her own mind.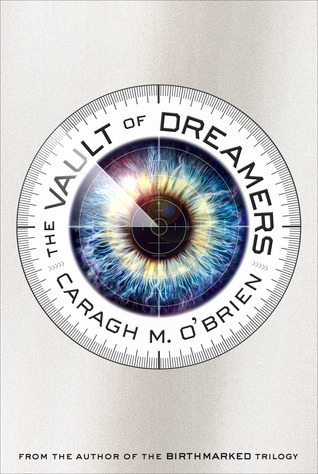 Title:
The Vault of Dreamers
Author:
Caragh M. O'Brien
Format:
Hardcover
Release Date:
September 16th, 2014
From the author of the Birthmarked trilogy comes a fast-paced, psychologically thrilling novel about what happens when your dreams are not your own.

The Forge School is the most prestigious arts school in the country. The secret to its success: every moment of the students' lives is televised as part of the insanely popular Forge Show, and the students' schedule includes twelve hours of induced sleep meant to enhance creativity. But when first year student Rosie Sinclair skips her sleeping pill, she discovers there is something off about Forge. In fact, she suspects that there are sinister things going on deep below the reaches of the cameras in the school. What's worse is, she starts to notice that the edges of her consciousness do not feel quite right. And soon, she unearths the ghastly secret that the Forge School is hiding—and what it truly means to dream there.
---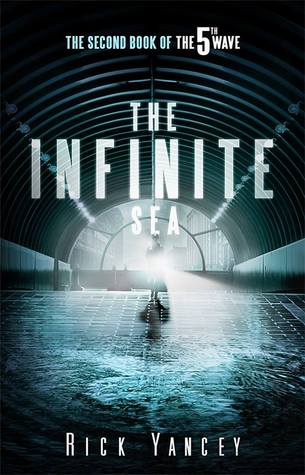 How do you rid the Earth of seven billion humans? Rid the humans of their humanity.

Surviving the first four waves was nearly impossible. Now Cassie Sullivan finds herself in a new world, a world in which the fundamental trust that binds us together is gone. As the 5th Wave rolls across the landscape, Cassie, Ben, and Ringer are forced to confront the Others' ultimate goal: the extermination of the human race.

Cassie and her friends haven't seen the depths to which the Others will sink, nor have the Others seen the heights to which humanity will rise, in the ultimate battle between life and death, hope and despair, love and hate.
---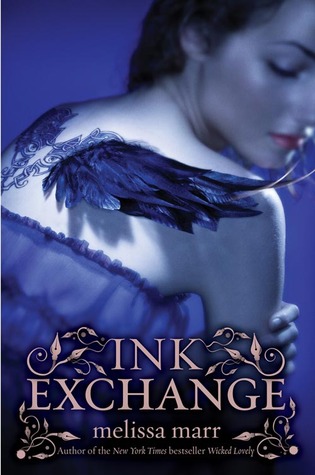 Unbeknownst to mortals, a power struggle is unfolding in a world of shadows and danger. After centuries of stability, the balance among the Faery Courts has altered, and Irial, ruler of the Dark Court, is battling to hold his rebellious and newly vulnerable fey together. If he fails, bloodshed and brutality will follow.

Seventeen-year-old Leslie knows nothing of faeries or their intrigues. When she is attracted to an eerily beautiful tattoo of eyes and wings, all she knows is that she has to have it, convinced it is a tangible symbol of changes she desperately craves for her own life.

The tattoo does bring changes—not the kind Leslie has dreamed of, but sinister, compelling changes that are more than symbolic. Those changes will bind Leslie and Irial together, drawing Leslie deeper and deeper into the faery world, unable to resist its allures, and helpless to withstand its perils...
---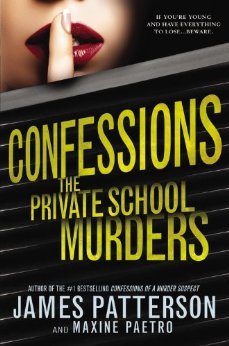 In the sequel to the #1 New York Times bestseller Confessions of a Murder Suspect, James Patterson keeps the confessions coming breathlessly as Tandy Angel delves deeper into her own tumultuous history-and proves that she can rise above the sordid Angel legacy.

Wealthy young women are being murdered on Manhattan's exclusive Upper West Side, and the police aren't looking for answers in the right places. Enter Tandy Angel. The first case she cracked was the mystery of her parents' deaths. Now, while she's working to exonerate her brother of his glamorous girlfriend's homicide, she's driven to get involved in the West Side murder spree.

One of the recent victims was a student at Tandy's own elite school. She has a hunch it may be the work of a serial killer, but the NYPD isn't listening to her...and Tandy can't ignore the disturbing fact that she perfectly fits the profile of the killer's targets. Can she untangle the mysteries in time? Or will she be the next victim?
---
When the world ends, can love survive?

For Scarlet, raising her two daughters alone makes fighting for tomorrow an everyday battle. Nathan has a wife, but can't remember what it's like to be in love; only his young daughter Zoe makes coming home worthwhile. Miranda's biggest concern is whether her new VW Bug is big enough to carry her sister and their boyfriends on a weekend escape from college finals.

When reports of a widespread, deadly "outbreak" begin to surface, these ordinary people face extraordinary circumstances and suddenly their fates are intertwined. Recognizing they can't outrun the danger, Scarlet, Nathan, and Miranda desperately seek shelter at the same secluded ranch, Red Hill. Emotions run high while old and new relationships are tested in the face of a terrifying enemy—an enemy who no longer remembers what it's like to be human.

Set against the backdrop of a brilliantly realized apocalyptic world, love somehow finds a way to survive. But what happens when the one you'd die for becomes the one who could destroy you?

Red Hill grabs you from page one and doesn't let go until its stunning conclusion. This is #1 New York Times bestselling author Jamie McGuire at her unforgettable best.
---
A week ago, Dinah's cousin Claire cut her wrists.

Five days ago, Dinah found Claire's diary and discovered why.

Three days ago, Dinah stopped crying and came up with a plan.

Two days ago, she ditched her piercings and bleached the black dye from her hair.

Yesterday, knee socks and uniform plaid became a predator's camouflage.

Today, she'll find the boy who broke Claire.

By tomorrow, he'll wish he were dead.