Stacking the Shelves is hosted by
Tynga's Reviews
and is all about sharing the books you are adding to your bookshelf, be it the physical one or your digital one!

It was my birthday Saturday and I took a short week last week. I am sorry I didn't update and keep you all informed. I just was being lazy. As for my birthday, well there wasn't much to talk about. I got a whole $30 from my grandmother and that'll go towards books in some way shape or form. Other than that, there wasn't much else that I got, or nothing at all. In fact this list is a bit older, minus the first two books. I just haven't had time to get anything new or go out. It just makes me sad that I don't have more to report. Sorry.

So without further adieu:
Shelf Additions:
Everything hangs in the balance, and nothing is certain: Rachel has been kidnapped by enemy forces and is being taken to Rowansmark while Logan, imprisoned and awaiting trial, is unable to leave Lankenshire. Separated from each other and their Baalboden comrades, each must find a way to achieve what they desperately want: to rid their world once and for all of the Commander and the tech that controls the deadly Cursed One.

Fighting through her pain and embracing the warrior she's become, Rachel will do whatever it takes to escape her enemies' clutches and join Logan in his fight. But when she learns a secret that changes everything, she realizes that escaping Ian and his tracker friends is no longer an option if she wants to save the people she loves. Instead, she'll have to destroy Rowansmark from the inside out—if she can survive the journey through the Wasteland.

Logan needs allies if he wants to thwart Rowansmark's power grab and rescue Rachel. But securing allies will mean betraying his beliefs and enlisting the help of the man he hates more than anyone: Commander Jason Chase. Driven by his fierce love for Rachel and his determination to make their world safe, Logan may be just the weapon the city-states need to defeat the Cursed One.

But as Rowansmark bears down and uneasy alliances are tested, will Rachel and Logan's love for each other be enough to surmount the unbelievable odds against them?
---
Rory Miller thought her life was over when a serial killer set his sights on her and forced her into witness protection. But a fresh start on Juniper Landing Island was exactly what she and her family needed. For the first time in years she and her sister hang out at the beach, gossip about boys, and party together. She's also made friends with a local clique--including a magnetic and mysterious boy named Tristan.

But Rory's world is about to change again. Picturesque Juniper Landing isn't what it seems. The truth about the swirling fog that rolls in each morning, the bridge that leads to nowhere, and those beautiful locals who seem to watch Rory's every move is more terrifying than being hunted by Steven Nell. And all Rory ever wanted was the truth. Even if it means learning that she can never go home again. From the best-selling author of the Private and Privilege series comes the second novel in a heart-stopping trilogy about a girl who must pick up the pieces after the only life she's ever known ends.
Title:
The Revenge of Seven
Author:
Pittacus Lore
Format:
Hardcover
Release Date:
August 26th, 2014
The Garde have suffered an unbearable loss. Number Five has betrayed them. Eight is gone forever. Ella has been kidnapped. The others are now scattered.

In Chicago, John makes the unlikeliest of allies: Adam, a Mogadorian who turned his back on his people. He has invaluable information about Mog technology, battle strategies, and weaknesses. Most important, he knows where to hit them: their command base near Washington, DC. During the assault, however, John and Adam learn the unimaginable truth: it is too late. The Mogadorians have commenced their ultimate invasion plans.

With a front-row seat to the impending invasion, Ella finds herself in the hands of the enemy. For some reason she's more valuable to them alive, and they'll stop at nothing to turn her.

Meanwhile, Six, Nine, and Marina make their way through the Florida Everglades, hot on the trail of the traitorous Five. With the development of a new Legacy, Marina finally has the power to fight back—if her thirst for revenge doesn't consume her first.
---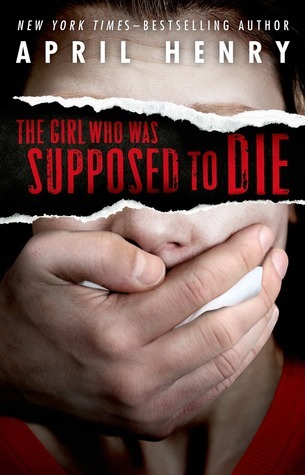 "Take her out back and finish her off."

She doesn't know who she is. She doesn't know where she is, or why. All she knows when she comes to in a ransacked cabin is that there are two men arguing over whether or not to kill her.

And that she must run.

In her riveting style, April Henry crafts a nail-biting thriller involving murder, identity theft, and biological warfare. Follow Cady and Ty (her accidental savior turned companion), as they race against the clock to stay alive.
---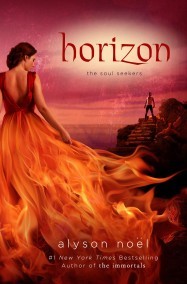 Fate has bound them together—and torn them apart. Now Daire and Dace face one final fight that will seal their destiny forever.

Daire Santos is the last of the Soul Seekers, and the only thing standing between the Richters and the destruction of everyone she loves. With her grandmother gone and Cade back in Enchantment, Daire must finally step into her destiny and lead the fight against the Richters. But what if that means sacrificing the person she loves most?

Bound to the Richters by blood, Dace struggles against the darkness growing inside him that threatens to claim Daire too. Though Daire refuses to give up on him, the choice may not be hers. An epic battle is on the horizon and the end of the world looms near. With such insurmountable odds stacked against them, is their love really enough to conquer all?
---
In the gripping conclusion to the action-packed standard bearer (Booklist) of zombie series, the threat of death is given new life.

Benny Imura and his friends have found the jet and Sanctuary, but neither is what they expected. Instead of a refuge, Sanctuary is a hospice, and the soldiers who flew the plane seem to be little more than bureaucrats who have given up hope for humanity's future. With Chong hovering between life and death, clinging to his humanity by a thread, Benny makes a startling discovery: A scientist may have discovered a cure for the zombie plague. Desperate to save Chong, Benny and his friends mount a search and rescue mission. But they're not the only ones on the hunt. The reapers are after the cure too, and they want to use it turn all the zombies into superfast shock troops and wipe humanity off the face of the earth.

In this riveting conclusion to the Rot & Ruin series, the battle to end all battles is just beginning.
---
Laura and Alec are trained terrorists.

Jack and Aubrey are high school students.

There was no reason for them to ever meet.

But now, a mysterious virus is spreading throughout America, infecting teenagers with impossible powers. And these four are about to find their lives intertwined in a complex web of deception, loyalty, and catastrophic danger—where one wrong choice could trigger an explosion that ends it all.
---
Oct. 11th, 1943-A British spy plane crashes in Nazi-occupied France. Its pilot and passenger are best friends. One of the girls has a chance at survival. The other has lost the game before it's barely begun.

When "Verity" is arrested by the Gestapo, she's sure she doesn't stand a chance. As a secret agent captured in enemy territory, she's living a spy's worst nightmare. Her Nazi interrogators give her a simple choice: reveal her mission or face a grisly execution.

As she intricately weaves her confession, Verity uncovers her past, how she became friends with the pilot Maddie, and why she left Maddie in the wrecked fuselage of their plane. On each new scrap of paper, Verity battles for her life, confronting her views on courage, failure and her desperate hope to make it home. But will trading her secrets be enough to save her from the enemy?

A Michael L. Printz Award Honor book that was called "a fiendishly-plotted mind game of a novel" in The New York Times, Code Name Verity is a visceral read of danger, resolve, and survival that shows just how far true friends will go to save each other.