Flashback Friday is a weekly event, hosted here, that highlights a past release that we're dying to get our hands on...
See something you like here?
Click the book title to add it to your Goodreads TBR List!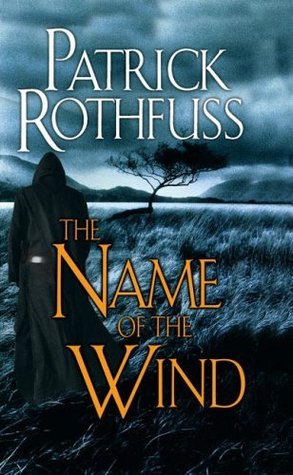 Told in Kvothe's own voice, this is the tale of the magically gifted young man who grows to be the most notorious wizard his world has ever seen. The intimate narrative of his childhood in a troupe of traveling players, his years spent as a near-feral orphan in a crime-ridden city, his daringly brazen yet successful bid to enter a legendary school of magic, and his life as a fugitive after the murder of a king form a gripping coming-of-age story unrivaled in recent literature. A high-action story written with a poet's hand, The Name of the Wind is a masterpiece that will transport readers into the body and mind of a wizard.
My Stance:
This seems like the Harry Potter series for adults. I don't know exactly the view of this or perception of his book, but this book was brought to my attention by a friend of mine. He enjoyed the audio book, and said the book was rather intense. I take his opinion pretty good because he introduced me The Dresden Files. So when he suggests this sci-fi book I have to take a look at it.

So when the synopsis started there is just a lot going on. Kvothe is some ultimately powerful wizard, I am curious about is what is this book is even about. Is it about Kvothe's childhood and him growing up? Or is it about a specific event. Its not that big of a deal, but something about how confusing the synopsis is has be a bit weary. I am intrigued though, there is something about wizards and how a good one is composed and told, I just can't wait to see this book and test its waters.

I know that this isn't exactly a YA book, but frankly I believe that at times having a good adult novel and a ya novel cleanses the palate and lets me expand my vocabulary and understanding in high novels. I am going to expand my view and my genre base. I'm curious and hope I can find a good copy of this.