Waiting On Wednesday is a weekly event, hosted over at Breaking The Spine, that spotlights upcoming releases that we're eagerly anticipating.
See something you like here?
Click the book title to add it to your Goodreads TBR List!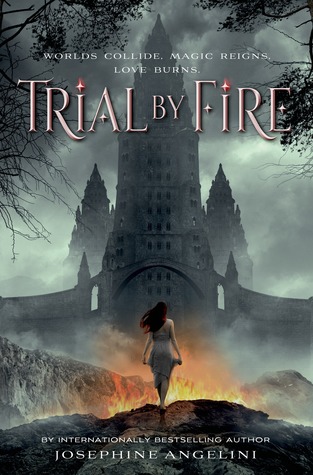 This world is trying to kill Lily Proctor. Her life-threatening allergies keep her from enjoying experiences that others in her hometown of Salem take for granted, which is why she is determined to enjoy her first high school party with her best friend and longtime crush, Tristan. But after a humiliating incident in front of half her graduating class, Lily wishes she could just disappear.

Suddenly, Lily is in a different Salem—one overrun with horrifying creatures and ruled by powerful women called Crucibles. Strongest and cruelest of them all is Lillian . . . Lily's other self in this alternate universe.

What makes Lily weak at home is what makes her extraordinary in New Salem. In this confusing world, Lily is torn between responsibilities she can't hope to shoulder alone and a love she never expected.
My Stance:
Trial by Fire is one of the books that I frankly have been eyeing. I have no idea really why exactly the story just doesn't seem all that interesting overall. However Josephine has worked art before in the past and while I haven't really read any of her work, she's been recommended to me time and time again. I have her Starcrossed series on my shelf and have been looking to dig into them. I am a huge fan of greek mythology or well any mythology of that era/area.

Trial by Fire is a duo universe, one in which Lily is this clumsy awkward girl that has some life-threatening allergies. The other side is an alternate Lily (Lillian), gains power off of Lily's weakness. It's a duality that strikes me as odd, but it's been done before. What is going to make this is how Lily and Lillian work together of fight against each other. I am looking for that antagonist/protagonist between the two, and how they may counteract each other. It'll be an intriguing read.