Waiting On Wednesday is a weekly event, hosted over at Breaking The Spine, that spotlights upcoming releases that we're eagerly anticipating.
See something you like here?
Click the book title to add it to your Goodreads TBR List!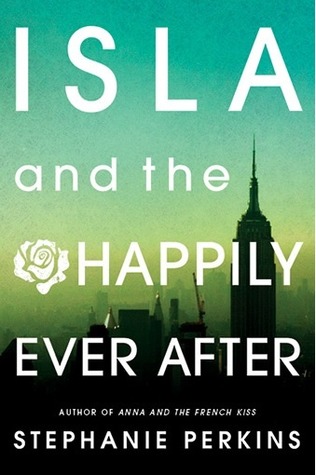 From the glittering streets of Manhattan to the moonlit rooftops of Paris, falling in love is easy for hopeless dreamer Isla and introspective artist Josh. But as they begin their senior year in France, Isla and Josh are quickly forced to confront the heartbreaking reality that happily-ever-afters aren't always forever.

Their romantic journey is skillfully intertwined with those of beloved couples Anna and Étienne and Lola and Cricket, whose paths are destined to collide in a sweeping finale certain to please fans old and new.
My Stance:
Stephanie Perkins just frankly stole me completely with Anna and the French Kiss. The book had a romance that I have been looking for in a book for a long long while and while there was something that drew me to their characters. So when I found that there was more to the universe I couldn't help but stuff all of them on my shelves. The universe is so great and while I am sure it's not the best around in terms of romance, but it's by far some of the best that I've seen in a long time.

This book just sounds like the exact opposite of the romances that I normally get. I get the feeling it's more about loss and moving on than about the romance and everything. Isla and Josh seem great and all, but if I remember right, from Anna and the French Kiss they didn't always see eye to eye, and that's what makes the book that more interesting to read about. I am curious to see how Stephanie handles loss and pain in this case.