Stacking the Shelves is hosted by
Tynga's Reviews
and is all about sharing the books you are adding to your bookshelf, be it the physical one or your digital one!

So I had plans for the weekend and didn't think I would be in the best of health to get around to posting anything for Monday. However those fell through and I am here posting. I will have a review on the movie If I Stay sometime this week, it was soo good. I am not sure on the rating, but it's on par with The Fault in Our Stars. I loved it and will get more into it later. I took some time to myself and than went to Half-Price Bookstore, and Meijer to check out books and see what could be added to my TBR list.

So without further adieu:
Shelf Additions: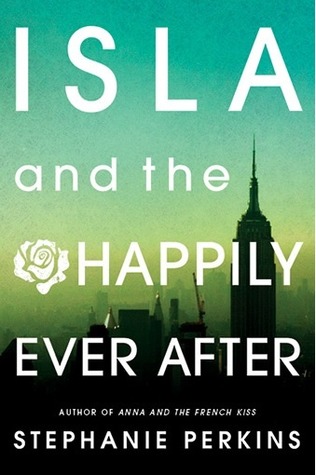 From the glittering streets of Manhattan to the moonlit rooftops of Paris, falling in love is easy for hopeless dreamer Isla and introspective artist Josh. But as they begin their senior year in France, Isla and Josh are quickly forced to confront the heartbreaking reality that happily-ever-afters aren't always forever.

Their romantic journey is skillfully intertwined with those of beloved couples Anna and Étienne and Lola and Cricket, whose paths are destined to collide in a sweeping finale certain to please fans old and new.
---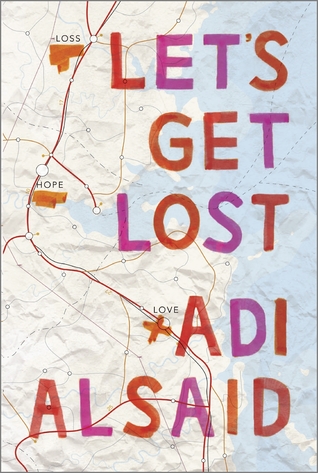 Five strangers. Countless adventures. One epic way to get lost.

Four teens across the country have only one thing in common: a girl named LEILA. She crashes into their lives in her absurdly red car at the moment they need someone the most.

There's HUDSON, a small-town mechanic who is willing to throw away his dreams for true love. And BREE, a runaway who seizes every Tuesday—and a few stolen goods along the way. ELLIOT believes in happy endings…until his own life goes off-script. And SONIA worries that when she lost her boyfriend, she also lost the ability to love.

Hudson, Bree, Elliot and Sonia find a friend in Leila. And when Leila leaves them, their lives are forever changed. But it is during Leila's own 4,268-mile journey that she discovers the most important truth— sometimes, what you need most is right where you started. And maybe the only way to find what you're looking for is to get lost along the way.
Title:
Sanctum
Author:
Madeleine Roux
Format:
Hardcover
Release Date:
August 26th, 2014
In this haunting, fast-paced sequel to the New York Times bestselling photo-illustrated novel Asylum, three teens must unlock some long-buried secrets from the past before the past comes back to get them first. Featuring found photographs, many from real vintage carnivals, Sanctum is a mind-bending reading experience that blurs the lines between past and present, genius and insanity, perfect for fans of the smash hit Miss Peregrine's Home for Peculiar Children.

Dan, Abby, and Jordan remain traumatized by the summer they shared in the Brookline asylum. Much as they'd love to move on, someone is determined to keep the terror alive, sending the teens photos of an old-timey carnival, with no note and no name. Forsaking their plan never to go back, the teens return to New Hampshire College under the guise of a weekend for prospective students, and there they realize that the carnival from the photos is not only real, it's here on campus, apparently for the first time in many years.

Sneaking away from sample classes and college parties, Dan and his friends lead a tour of their own—one through the abandoned houses and hidden places of the surrounding town. Camford is hiding a terrible past, and the influence of the asylum runs deeper than Dan ever imagined.
---
The last night of summer is only the beginning.

Skye wants to meet the boy who will change her life forever. Seth feels their instant connection the second he sees her. When Seth starts talking to Skye at the last beach party of the summer, it's obvious to both of them that this is something real. But when Seth leaves for college before they exchange contact info, Skye wonders if he felt the same way she did—and if she will ever see him again. Even if they find their way back to each other, can they make a long-distance relationship work despite trust issues, ex drama, and some serious background differences?

Teen favorite Susane Colasanti returns to the alternating-voice style of her beloved debut When It Happens in this Serendipity-inspired story about summer, soul mates, and the moments that change our lives forever.
---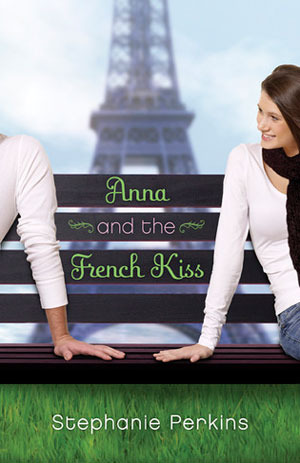 Anna is looking forward to her senior year in Atlanta, where she has a great job, a loyal best friend, and a crush on the verge of becoming more. Which is why she is less than thrilled about being shipped off to boarding school in Paris--until she meets Étienne St. Clair. Smart, charming, beautiful, Étienne has it all...including a serious girlfriend.

But in the City of Light, wishes have a way of coming true. Will a year of romantic near-misses end with their long-awaited French kiss?
---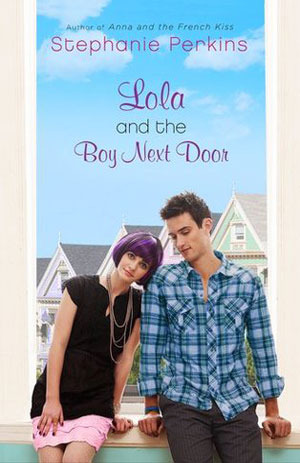 Budding designer Lola Nolan doesn't believe in fashion...she believes in costume. The more expressive the outfit--more sparkly, more fun, more wild--the better. But even though Lola's style is outrageous, she's a devoted daughter and friend with some big plans for the future. And everything is pretty perfect (right down to her hot rocker boyfriend) until the dreaded Bell twins, Calliope and Cricket, return to the neighborhood.

When Cricket--a gifted inventor--steps out from his twin sister's shadow and back into Lola's life, she must finally reconcile a lifetime of feelings for the boy next door.
---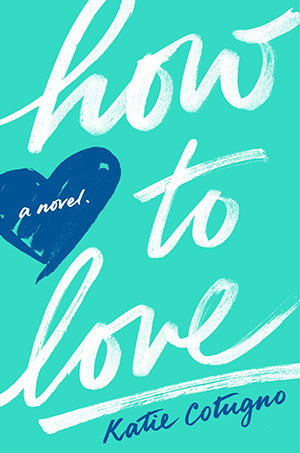 Before: Reena Montero has loved Sawyer LeGrande for as long as she can remember: as natural as breathing, as endless as time. But he's never seemed to notice that Reena even exists until one day, impossibly, he does. Reena and Sawyer fall in messy, complicated love. But then Sawyer disappears from their humid Florida town without a word, leaving a devastated-and pregnant-Reena behind.

After: Almost three years have passed, and there's a new love in Reena's life: her daughter, Hannah. Reena's gotten used to being without Sawyer, and she's finally getting the hang of this strange, unexpected life. But just as swiftly and suddenly as he disappeared, Sawyer turns up again. Reena doesn't want anything to do with him, though she'd be lying if she said Sawyer's being back wasn't stirring something in her. After everything that's happened, can Reena really let herself love Sawyer LeGrande again?
---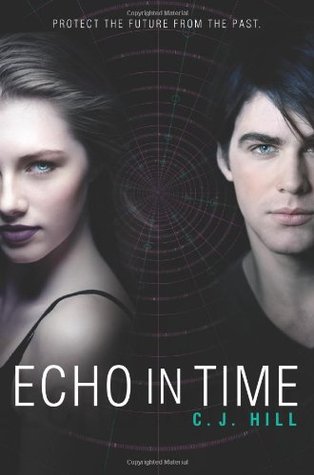 After being pulled 400 years into the future, twins Taylor and Sheridan have found some refuge from the government of Traventon, which used the dangerous Time Strainer to yank the girls from the past. Yet the threat of the dangerous technology still looms. Taylor and an ally, Joseph, are selected to go on a mission to destroy the time machine and weapon. But their actions before they do may have major consequences for the future and the past.

Action-packed and romantic, this futuristic sequel to Erasing Time is perfect for fans of dystopian and sci-fi novels such as The Maze Runner by James Dashner, Across the Universe by Beth Revis, and Matched by Ally Condie.