Stacking the Shelves is hosted by
Tynga's Reviews
and is all about sharing the books you are adding to your bookshelf, be it the physical one or your digital one!

I have been trying to keep busy with everything this week. I have two movie reviews this week (The Giver and Teenage Mutant Ninja Turtles), which won't come at the cost of a book review this week. I have been looking for another discussion topic, even though they don't seem to be much of a discussion. I may look at retiring that section, and I'm not sure if I will. It's just one of those sections that allows me to post something fun and interesting when I feel like it. I enjoy doing it at times, just not every week..

So without further adieu:
Shelf Additions: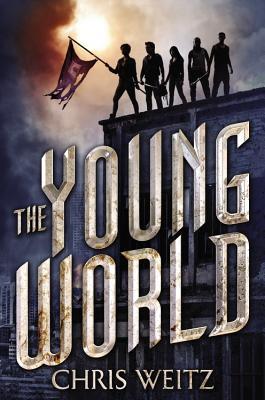 Welcome to New York, a city ruled by teens.

After a mysterious Sickness wipes out the rest of the population, the young survivors assemble into tightly run tribes. Jefferson, the reluctant leader of the Washington Square tribe, and Donna, the girl he's secretly in love with, have carved out a precarious existence among the chaos. But when another tribe member discovers a clue that may hold the cure to the Sickness, five teens set out on a life-altering road trip to save humankind.

The tribe exchanges gunfire with enemy gangs, escapes cults and militias, braves the wilds of the subway and Central Park...and discovers truths they could never have imagined.
---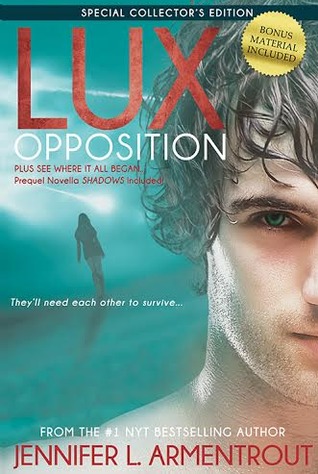 Katy knows the world changed the night the Luxen came.

She can't believe Daemon welcomed his race or stood by as his kind threatened to obliterate every last human and hybrid on Earth. But the lines between good and bad have blurred, and love has become an emotion that could destroy her—could destroy them all.

Daemon will do anything to save those he loves, even if it means betrayal.

They must team with an unlikely enemy if there is any chance of surviving the invasion. But when it quickly becomes impossible to tell friend from foe, and the world is crumbling around them, they may lose everything— even what they cherish most—to ensure the survival of their friends…and mankind.

War has come to Earth. And no matter the outcome, the future will never be the same for those left standing.
Title:
Embers & Ash
Author:
T.M. Goeglein
Format:
Hardcover
Release Date:
July 10th, 2014
Sara Jane Rispoli is on the wrong side of the Russian mob, but closer to finding her family than ever. And she's willing to do whatever it takes to finally end this terrible journey even if the price is her own life.

The very cold fury that has seen her through the worst of her troubles is now killing her; she knows the cure, but she can't sacrifice the deadly electricity until she's rescued her family. But when she finally does rescue them, it's not the happy reunion she pictured. And the torment doesn't stop there, not even when she finally discovers Ultimate Power. Only destroying the Outfit completely can end this terrible nightmare.

Old enemies return to seek vengeance, double-crosses abound, and even more mysteries are uncovered as we rocket toward an end no one saw coming.
---
Trapped in a superstore by a series of escalating disasters, including a monster hailstorm and terrifying chemical weapons spill, brothers Dean and Alex learned how to survive and worked together with twelve other kids to build a refuge from the chaos. But then strangers appeared, destroying their fragile peace, and bringing both fresh disaster and a glimmer of hope.

Knowing that the chemical weapons saturating the air outside will turn him into a bloodthirsty rage monster, Dean decides to stay in the safety of the store with Astrid and some of the younger kids. But their sanctuary has already been breached once. . . .

Meanwhile, Alex, determined to find their parents, heads out into the darkness and devastation with Niko and some others in a recently repaired school bus. If they can get to Denver International Airport, they might be evacuated to safety. But the outside world is even worse than they expected. . . .
---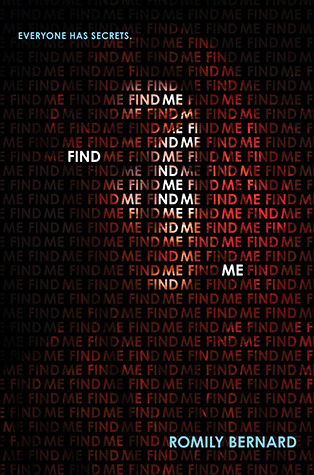 "Find Me."

These are the words written on Tessa Waye's diary. The diary that ends up with Wick Tate. But Tessa's just been found . . . dead.

Wick has the right computer-hacking skills for the job, but little interest in this perverse game of hide-and-seek. Until her sister Lily is the next target.

Then Griff, trailer-park boy next door and fellow hacker, shows up, intent on helping Wick. Is a happy ending possible with the threat of Wick's deadbeat dad returning, the detective hunting him sniffing around Wick instead, and a killer taunting her at every step?

Foster child. Daughter of a felon. Loner hacker girl. Wick has a bad attitude and sarcasm to spare.

But she's going to find this killer no matter what.

Because it just got personal.
---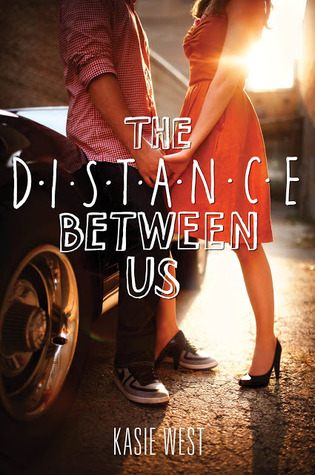 Seventeen-year-old Caymen Meyers studies the rich like her own personal science experiment, and after years of observation she's pretty sure they're only good for one thing—spending money on useless stuff, like the porcelain dolls in her mother's shop.

So when Xander Spence walks into the store to pick up a doll for his grandmother, it only takes one glance for Caymen to figure out he's oozing rich. Despite his charming ways and that he's one of the first people who actually gets her, she's smart enough to know his interest won't last. Because if there's one thing she's learned from her mother's warnings, it's that the rich have a short attention span. But Xander keeps coming around, despite her best efforts to scare him off. And much to her dismay, she's beginning to enjoy his company.

She knows her mom can't find out—she wouldn't approve. She'd much rather Caymen hang out with the local rocker who hasn't been raised by money. But just when Xander's attention and loyalty are about to convince Caymen that being rich isn't a character flaw, she finds out that money is a much bigger part of their relationship than she'd ever realized. And that Xander's not the only one she should've been worried about.
---
On Internment, the floating island in the clouds where 16-year-old Morgan Stockhour lives, getting too close to the edge can lead to madness. Even though Morgan's older brother, Lex, was a Jumper, Morgan vows never to end up like him. She tries her best not to mind that her life is orderly and boring, and if she ever wonders about the ground, and why it is forbidden, she takes solace in best friend Pen and her betrothed, Basil.

Then a murder, the first in a generation, rocks the city. With whispers swirling and fear on the wind, Morgan can no longer stop herself from investigating, especially when she meets Judas. He is the boy being blamed for the murder — betrothed to the victim — but Morgan is convinced of his innocence. Secrets lay at the heart of Internment, but nothing can prepare Morgan for what she will find — or who she will lose.
---
Terror stalks a small Virginia town.

FBI rising star, criminal profiler Evelyn Baine, knows how to think like a serial killer. But she's never chased anyone like the Bakersville Burier, who hunts young women and displays them, half-buried, deep in the woods. As the body count climbs, Evelyn's relentless pursuit of the killer puts her career - and her life - at risk. And the evil lurking in the Burier's mind may be more than even she can unravel.

Terror is closer than she thinks.

The Bakersville Burier knows he's got an FBI profiler on his trail. He knows who she is and where to find her. And he's biding his time, because he's planned a special punishment for Evelyn. She may have tracked other killers, but he vows to make this her last chase. This time it's her turn to be hunted!