Stacking the Shelves is hosted by
Tynga's Reviews
and is all about sharing the books you are adding to your bookshelf, be it the physical one or your digital one!

I know I wasn't around last week at all. I was working on a post I will be doing sometime this week. I will do a lovely bookshelf tour that I've been meaning to do for a while. It took a while get the idea and will take a while to get the post together. I am not sure when it'll make the blog, but I will get it up. There has been a lot on my plate this last week, my grandmother's 90th birthday and trying to keep my sanity.

How has everyone been? I hope to hear from all of you and can't wait to see what made it on your shelves.

So without further adieu:
Shelf Additions: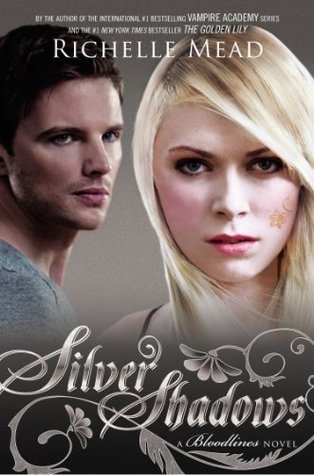 Sydney Sage is an Alchemist, one of a group of humans who dabble in magic and serve to bridge the worlds of humans and vampires. They protect vampire secrets—and human lives.

In The Fiery Heart, Sydney risked everything to follow her gut, walking a dangerous line to keep her feelings hidden from the Alchemists.

Now in the aftermath of an event that ripped their world apart, Sydney and Adrian struggle to pick up the pieces and find their way back to each other. But first, they have to survive.

For Sydney, trapped and surrounded by adversaries, life becomes a daily struggle to hold on to her identity and the memories of those she loves. Meanwhile, Adrian clings to hope in the face of those who tell him Sydney is a lost cause, but the battle proves daunting as old demons and new temptations begin to seize hold of him. . . .

Their worst fears now a chilling reality, Sydney and Adrian face their darkest hour in this heart-pounding fifth installment in the New York Times bestselling Bloodlines series, where all bets are off.
---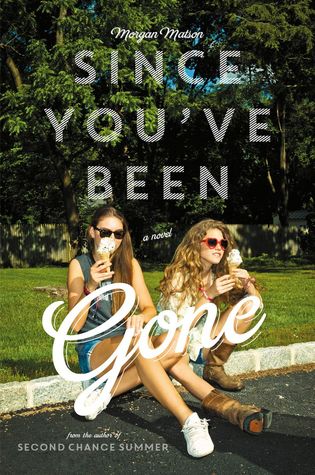 It was Sloane who yanked Emily out of her shell and made life 100% interesting. But right before what should have been the most epic summer, Sloane just...disappears. All she leaves behind is a to-do list.

On it, thirteen Sloane-inspired tasks that Emily would normally never try. But what if they could bring her best friend back?

Apple picking at night?
Okay, easy enough.

Dance until dawn?
Sure. Why not?

Kiss a stranger?
Um...

Emily now has this unexpected summer, and the help of Frank Porter (totally unexpected), to check things off Sloane's list. Who knows what she'll find?

Go skinny-dipping?
Wait...what?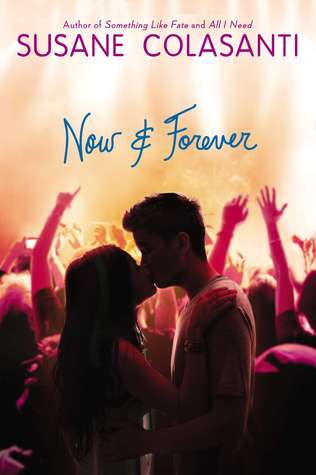 Title:
Now and Forever
Author:
Susane Colasanti
Format:
Hardcover
Release Date:
May 20th, 2014
What if your boyfriend was the world's biggest rockstar?

Sterling is crazy in love with Ethan. Not only is he the sweetest boy she's ever met, but he's an incredibly talented guitarist, singer, and songwriter. And since forever, he's believed he has what it takes to be a star.

When Ethan becomes an overnight sensation, he's thrown head-first into the glam world of celebrity-and so is Sterling. Before she knows it, she's attending red-carpet premieres, getting free designer clothes, and flying around the country to attend Ethan's monumental sold-out concerts.

It's a dream come true...but whose dream is Sterling living? And what do you do when "forever" comes to an end?
---
Tavia Michaels has discovered that she's an Earthbound—a fallen goddess with the power to remake the Earth—and that a rival faction of Earthbounds, the Reduciata, has created a virus that is literally wiping swaths of the planet out of existence.

Tavia is captured and imprisoned before she can act on this information, along with her eternal lover, Logan. Huddled in a claustrophobic cell, they lose track of the days, their attempts to escape proving as ephemeral as Tavia's newly gestating powers. But then Tavia and Logan are mysteriously rescued. . . .

They're brought to the underground headquarters of the Curatoria, another group of Earthbounds that Tavia doesn't fully trust. There, she's told that she can save the Earth before it disappears. She agrees.

Tavia quickly realizes that she isn't like other Earthbound, and as her abilities continue to awaken, they begin to threaten her centuries-long relationship with Logan. When Benson—Tavia's former best friend and romantic interest—appears at Curatoria headquarters, Tavia will again have to make a choice about who to be with even as she tries to stop the virus that is destroying the world and uncover the truth about the two Earthbound organizations that have her tangled up in their webs.
---
The sequel—and conclusion—to Sarah Crossan's Breathe. Three teen outlaws must survive on their own in a world without air, exiled outside the glass dome that protects what's left of human civilization. Gripping action, provocative ideas, and shocking revelations in a dystopian novel that fans of Patrick Ness and Veronica Roth will devour.

Bea, Alina, and Quinn are on the run. They started a rebellion and were thrown out of the pod, the only place where there's enough oxygen to breathe. Bea has lost her family. Alina has lost her home. And Quinn has lost his privileged life. Can they survive in the perilous Outlands? Can they finish the revolution they began? Especially when a young operative from the pod's Special Forces is sent after them. Their only chance is to stand together, even when terrible circumstances force them apart. When the future of human society is in danger, these four teens must decide where their allegiances lie. Sarah Crossan has created a dangerous, and shattered society in this wrenching, thought-provoking, and unforgettable post-apocalyptic novel.
---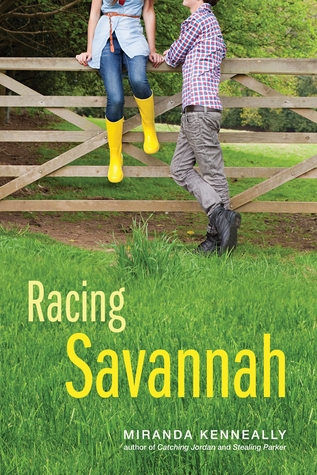 They're from two different worlds.

He lives in the estate house, and she spends most of her time in the stables helping her father train horses. In fact, Savannah has always been much more comfortable around horses than boys. Especially boys like Jack Goodwin—cocky, popular and completely out of her league. She knows the rules: no mixing between the staff and the Goodwin family. But Jack has no such boundaries.

With her dream of becoming a horse jockey, Savannah isn't exactly one to follow the rules either. She's not going to let someone tell her a girl isn't tough enough to race. Sure, it's dangerous. Then again, so is dating Jack…
---
What would you change?

Imprisoned in the heart of a secret military base, Em has nothing except the voice of the boy in the cell next door and the list of instructions she finds taped inside the drain.

Only Em can complete the final instruction. She's tried everything to prevent the creation of a time machine that will tear the world apart. She holds the proof: a list she has never seen before, written in her own hand. Each failed attempt in the past has led her to the same terrible present—imprisoned and tortured by a sadistic man called the doctor while war rages outside.

Marina has loved her best friend, James, since they were children. A gorgeous, introverted science prodigy from one of America's most famous families, James finally seems to be seeing Marina in a new way, too. But on one disastrous night, James's life crumbles, and with it, Marina's hopes for their future. Marina will protect James, no matter what. Even if it means opening her eyes to a truth so terrible that she may not survive it... at least, not as the girl she once was. Em and Marina are in a race against time that only one of them can win.

All Our Yesterdays is a wrenching, brilliantly plotted story of fierce love, unthinkable sacrifice, and the infinite implications of our every choice.
---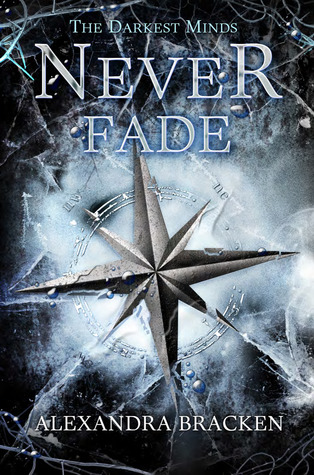 Ruby never asked for the abilities that almost cost her her life. Now she must call upon them on a daily basis, leading dangerous missions to bring down a corrupt government and breaking into the minds of her enemies. Other kids in the Children's League call Ruby "Leader", but she knows what she really is: a monster.

When Ruby is entrusted with an explosive secret, she must embark on her most dangerous mission yet: leaving the Children's League behind. Crucial information about the disease that killed most of America's children—and turned Ruby and the others who lived into feared and hated outcasts—has survived every attempt to destroy it. But the truth is only saved in one place: a flashdrive in the hands of Liam Stewart, the boy Ruby once believed was her future—and who now wouldn't recognize her.

As Ruby sets out across a desperate, lawless country to find Liam—and answers about the catastrophe that has ripped both her life and America apart—she is torn between old friends and the promise she made to serve the League. Ruby will do anything to protect the people she loves. But what if winning the war means losing herself?