Stacking the Shelves is hosted by
Tynga's Reviews
and is all about sharing the books you are adding to your bookshelf, be it the physical one or your digital one!

I know I wasn't around last week at all. I was working on a post I will be doing sometime this week. I will do a lovely bookshelf tour that I've been meaning to do for a while. It took a while get the idea and will take a while to get the post together. I am not sure when it'll make the blog, but I will get it up. There has been a lot on my plate this last week, my grandmother's 90th birthday and trying to keep my sanity.

How has everyone been? I hope to hear from all of you and can't wait to see what made it on your shelves.

So without further adieu:
Shelf Additions: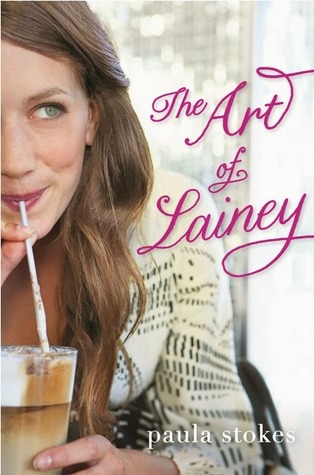 "A satisfying and sweet story." -Publishers Weekly

Soccer star Lainey Mitchell is gearing up to spend an epic summer with her amazing boyfriend, Jason, when he suddenly breaks up with her—no reasons, no warning, and in public no less! Lainey is more than crushed, but with help from her friend Bianca, she resolves to do whatever it takes to get Jason back.

And that's when the girls stumble across a copy of The Art of War. With just one glance, they're sure they can use the book to lure Jason back into Lainey's arms. So Lainey channels her inner warlord, recruiting spies to gather intel and persuading her coworker Micah to pose as her new boyfriend to make Jason jealous. After a few "dates", it looks like her plan is going to work! But now her relationship with Micah is starting to feel like more than just a game.

What's a girl to do when what she wants is totally different from what she needs? How do you figure out the person you're meant to be with if you're still figuring out the person you're meant to be?
---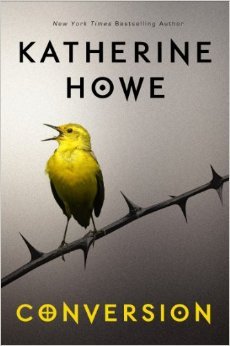 From the New York Times bestselling author of The Physick Book of Deliverance Dane comes a chilling mystery—Prep meets The Crucible.

It's senior year at St. Joan's Academy, and school is a pressure cooker. College applications, the battle for valedictorian, deciphering boys' texts: Through it all, Colleen Rowley and her friends are expected to keep it together. Until they can't.

First it's the school's queen bee, Clara Rutherford, who suddenly falls into uncontrollable tics in the middle of class. Her mystery illness quickly spreads to her closest clique of friends, then more students and symptoms follow: seizures, hair loss, violent coughing fits. St. Joan's buzzes with rumor; rumor blossoms into full-blown panic.

Soon the media descends on Danvers, Massachusetts, as everyone scrambles to find something, or someone, to blame. Pollution? Stress? Or are the girls faking? Only Colleen—who's been reading The Crucible for extra credit—comes to realize what nobody else has: Danvers was once Salem Village, where another group of girls suffered from a similarly bizarre epidemic three centuries ago . . .

Inspired by true events—from seventeenth-century colonial life to the halls of a modern-day high school—Conversion casts a spell. With her signature wit and passion, New York Times bestselling author Katherine Howe delivers an exciting and suspenseful novel, a chilling mystery that raises the question, what's really happening to the girls at St. Joan's?
Title:
The Vanishing Season
Author:
Jodi Lynn Anderson
Format:
Hardcover
Release Date:
July 1st, 2014
Girls started vanishing in the fall, and now winter's come to lay a white sheet over the horror. Door County, it seems, is swallowing the young, right into its very dirt. From beneath the house on Water Street, I've watched the danger swell.

The residents know me as the noises in the house at night, the creaking on the stairs. I'm the reflection behind them in the glass, the feeling of fear in the cellar. I'm tied—it seems—to this house, this street, this town.

I'm tied to Maggie and Pauline, though I don't know why. I think it's because death is coming for one of them, or both.

All I know is that the present and the past are piling up, and I am here to dig.I am looking for the things that are buried.

From bestselling author Jodi Lynn Anderson comes a friendship story bound in snow and starlight, a haunting mystery of love, betrayal, redemption, and the moments that we leave behind.
---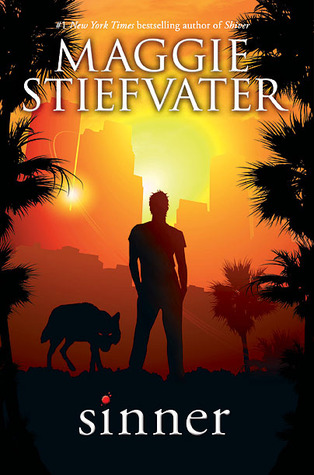 A standalone companion book to the internationally bestselling Shiver Trilogy.

Sinner follows Cole St. Clair, a pivotal character from the #1 New York Times bestselling Shiver Trilogy. Everybody thinks they know Cole's story. Stardom. Addiction. Downfall. Disappearance. But only a few people know Cole's darkest secret -- his ability to shift into a wolf. One of these people is Isabel. At one point, they may have even loved each other. But that feels like a lifetime ago. Now Cole is back. Back in the spotlight. Back in the danger zone. Back in Isabel's life. Can this sinner be saved?
---
Destiny awaits Bianca and Lucas . . .

Bianca and Lucas have always believed they could endure anything to be together. When a twist of fate not only transforms Bianca into a wraith but also turns Lucas into a vampire—the very creature he spent his life hunting—they are left reeling.

Haunted by his powerful need to kill, Lucas can turn to only one place for help . . . Evernight Academy. Bianca is determined to remain with him. But with the vampire leader of Evernight waging a war against wraiths, her former home has become the most dangerous place she could be, despite the new powers her ghostly transformation has given her.

A battle between wraiths and vampires looms, and Bianca and Lucas face a terrifying new reality. They've overcome every obstacle life has thrown at them, but is their love strong enough to survive the challenges after life?
---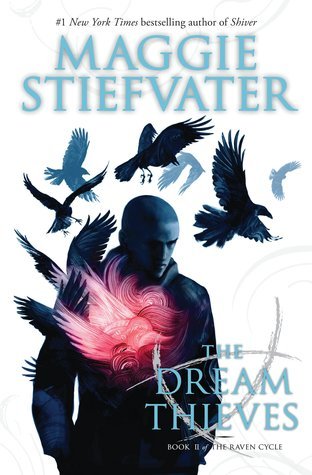 Now that the ley lines around Cabeswater have been woken, nothing for Ronan, Gansey, Blue, and Adam will be the same.

Ronan, for one, is falling more and more deeply into his dreams, and his dreams are intruding more and more into waking life.

Meanwhile, some very sinister people are looking for some of the same pieces of the Cabeswater puzzle that Gansey is after...
---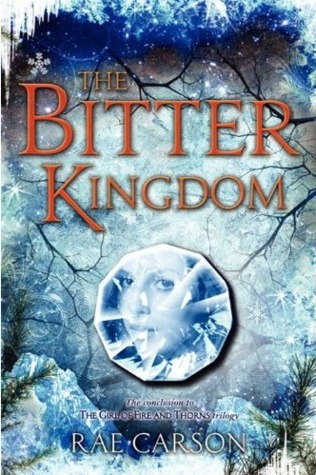 The champion must not waver.
The champion must not fear.
The gate of darkness closes.

Elisa is a fugitive.

Her enemies have stolen the man she loves, and they await her at the gate of darkness. Her country is on the brink of civil war, with her own soldiers ordered to kill her on sight.

Her Royal Majesty, Queen Lucero-Elisa né Riqueza de Vega, bearer of the Godstone, will lead her three loyal companions deep into the enemy's kingdom, a land of ice and snow and brutal magic, to rescue Hector and win back her throne. Her power grows with every step, and the shocking secrets she will uncover on this, her final journey, could change the course of history.

But that is not all. She has a larger destiny. She must become the champion the world has been waiting for.

Even of those who hate her most.
---
Violet thought she'd made peace with her unique ability to sense the echoes of the dead and the imprints that cling to their killers…that is until she acquired an imprint of her own. Forced to carry a reminder of the horrible events of her kidnapping, Violet is more determined than ever to lead a normal life. However, the people who run the special investigative team Violet works for have no intention of letting her go.

When someone close to Violet becomes a suspect in a horrific murder, she finds herself pulled into a deadly hunt for a madman with an army of devoted followers. Violet has survived dangerous situations before, but she quickly discovers that protecting those closest to her is far more difficult than protecting herself.