Stacking the Shelves is hosted by
Tynga's Reviews
and is all about sharing the books you are adding to your bookshelf, be it the physical one or your digital one!

Well I hope you all had a great Happy Fourth of July. I spent it with my family watching a few fireworks. Further I want to thank everyone for the support I have gotten the last week. My visitors are up, compared to previous weeks/months, I appreciate the support and hope to continue more. I went through some of my goodreads TBR pile and cleaned up a lot of duplicates, I urge you all to follow that To Read list, I haven't had time to update the one I have on my blog at the moment, I will get around to it though. That's mostly what I plan on doing this week, editing a lot of my side pages to update and keep them current (if you want to stay active and follow me, Goodreads and Pinterest are better ways to stay on top, but that's up to you). I hope to do a Featured discussion this week, I have a few topics in mind, but I am still looking for more ideas and whatnot. Let me know if you have any suggestions.

On a side note I didn't get anything drastically new this week, as in anything released in the last month or two. I did get another shipment from BookOutlet with a few new books, I will post the newest ones I got from them. As well I intend to try to take BookHaul photos and post those to twitter. I am not sure if I am going to make that a new feature, or replace Stacking the Shelves with that. It's something I am going to have to debate and think about.

So without further adieu:
Shelf Additions:
The Beautiful Disaster and Walking Disaster phenomenon continues in the first heart-pounding new adult romance in The Maddox Brothers series.

Fiercely independent Camille "Cami" Camlin gladly moved on from her childhood before it was over. She has held down a job since before she could drive, and moved into her own apartment after her freshman year of college. Now tending bar at The Red Door, Cami doesn't have time for much else besides work and classes, until a trip to see her boyfriend is cancelled, leaving her with a first weekend off in almost a year.

Trenton Maddox was the king of Eastern State University, dating co-eds before he even graduated high school. His friends wanted to be him, and women wanted to tame him, but after a tragic accident turned his world upside down, Trenton leaves campus to come to grips with the crushing guilt.

Eighteen months later, Trenton is living at home with his widower father, and works full-time at a local tattoo parlor to help with the bills. Just when he thinks his life is returning to normal, he notices Cami sitting alone at a table at The Red.

As the baby sister of four rowdy brothers, Cami believes she'll have no problem keeping her new friendship with Trenton Maddox strictly platonic. But when a Maddox boy falls in love, he loves forever—even if she is the only reason their already broken family could fall apart.

In the first installment of the Maddox Brothers books, readers can experience the rush of reading Beautiful Disaster for the first time, all over again.
---
A ragtag group of teenage mercenaries who crew the spaceship Avalon stumble upon a conspiracy that could threaten the entire galaxy in this fascinating and fast-paced sci-fi adventure from author Mindee Arnett.

Of the various star systems that make up the Confederation, most lie thousands of light-years from First Earth-and out here, no one is free. The agencies that govern the Confederation are as corrupt as the crime bosses who patrol it, and power is held by anyone with enough greed and ruthlessness to claim it. That power is derived from one thing: metatech, the devices that allow people to travel great distances faster than the speed of light.

Jeth Seagrave and his crew of teenage mercenaries have survived in this world by stealing unsecured metatech, and they're damn good at it. Jeth doesn't care about the politics or the law; all he cares about is earning enough money to buy back his parents' ship, Avalon, from his crime-boss employer and getting himself and his sister, Lizzie, the heck out of Dodge. But when Jeth finds himself in possession of information that both the crime bosses and the government are willing to kill for, he is going to have to ask himself how far he'll go to get the freedom he's wanted for so long.

Avalon is the perfect fit for teens new to sci-fi as well as seasoned sci-fi readers looking for more books in the YA space-and a great match for fans of Joss Whedon's cult hit show Firefly.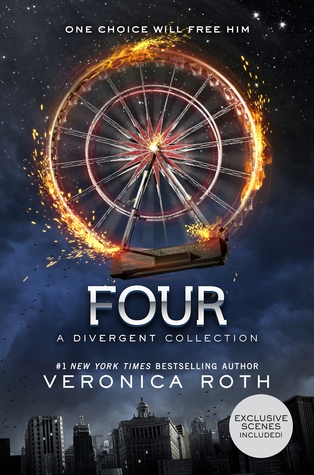 Title:
Four: A Divergent Story Collection
Author:
Veronica Roth
Format:
Hardcover
Release Date:
July 8th, 2013
Two years before Beatrice Prior made her choice, the sixteen-year-old son of Abnegation's faction leader did the same. Tobias's transfer to Dauntless is a chance to begin again. Here, he will not be called the name his parents gave him. Here, he will not let fear turn him into a cowering child.

Newly christened "Four," he discovers during initiation that he will succeed in Dauntless. Initiation is only the beginning, though; Four must claim his place in the Dauntless hierarchy. His decisions will affect future initiates as well as uncover secrets that could threaten his own future—and the future of the entire faction system.

Two years later, Four is poised to take action, but the course is still unclear. The first new initiate who jumps into the net might change all that. With her, the way to righting their world might become clear. With her, it might become possible to be Tobias once again.

From #1 New York Times bestselling author Veronica Roth comes a companion volume to the worldwide bestselling divergent series, told from the per-spective of the immensely popular character Tobias. The four pieces included here—The Transfer, The Initiate, The Son, and The Traitor—plus three additional exclusive scenes, give readers an electrifying glimpse into the history and heart of Tobias, and set the stage for the epic saga of the Divergent trilogy.
---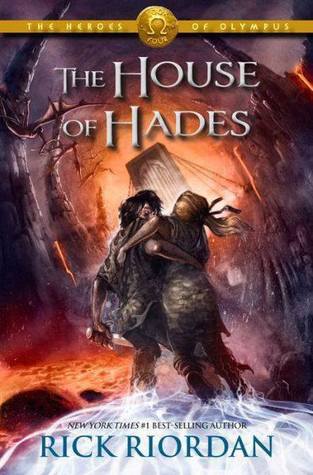 At the conclusion of The Mark of Athena, Annabeth and Percy tumble into a pit leading straight to the Underworld. The other five demigods have to put aside their grief and follow Percy's instructions to find the mortal side of the Doors of Death. If they can fight their way through the Gaea's forces, and Percy and Annabeth can survive the House of Hades, then the Seven will be able to seal the Doors both sides and prevent the giants from raising Gaea. But, Leo wonders, if the Doors are sealed, how will Percy and Annabeth be able to escape?

They have no choice. If the demigods don't succeed, Gaea's armies will never die. They have no time. In about a month, the Romans will march on Camp Half-Blood. The stakes are higher than ever in this adventure that dives into the depths of Tartarus.
---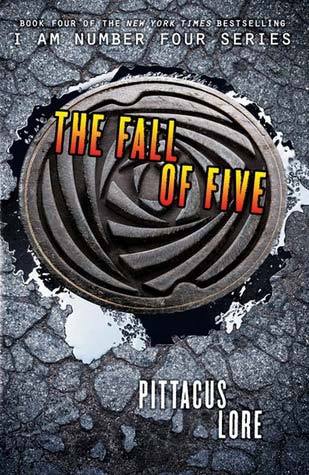 The Garde are finally reunited, but do they have what it takes to win the war against the Mogadorians?

John Smith—Number Four—thought that things would change once the Garde found each other. They would stop running. They would fight the Mogadorians. And they would win.

But he was wrong. After facing off with the Mogadorian ruler and almost being annihilated, the Garde know they are drastically unprepared and hopelessly outgunned. Now they're hiding out in Nine's Chicago penthouse, trying to figure out their next move.

The six of them are powerful, but they're not strong enough yet to take on an entire army—even with the return of an old ally. To defeat their enemy, the Garde must master their Legacies and learn to work together as a team. More importantly, they'll have to discover the truth about the Elders and their plan for the Loric survivors.

And when the Garde receive a sign from Number Five—a crop circle in the shape of a Loric symbol—they know they are so close to being reunited. But could it be a trap? Time is running out, and the only thing they know for certain is that they have to get to Five before it's too late.

The Garde may have lost battles, but they will not lose this war.

Lorien will rise again.
---
In this dystopian sequel to The Forsaken, Alenna has survived the brutality of life on the wheel—and now she's going back for more.

Alenna escaped. It was expected that she would die on the wheel, the island where would-be criminals are sent as directed by the UNA—the totalitarian supercountry that was once the United States, Mexico, and Canada. But Alenna and her boyfriend, Liam, made it to safety. Except safety, they will soon learn, is relative.

In order to bring down the UNA, they must first gain control of the wheel. If the mission succeeds, the wheel will become a base of revolution. But between betrayals, a new Monk leading a more organized army of Drones, and the discovery of a previously unknown contingent, Alenna, Liam, and their allies might be in over their heads. One thing Alenna knows for sure: There will be a reckoning. And not everyone she loves will make it out alive.
---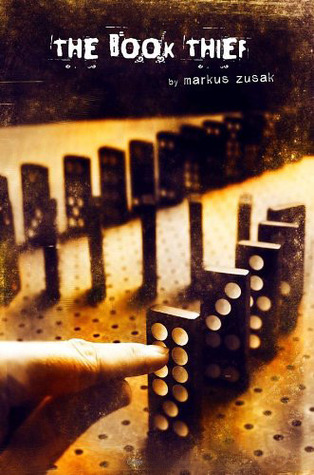 It's just a small story really, about, among other things, a girl, some words, an accordionist, some fanatical Germans, a Jewish fist-fighter, and quite a lot of thievery.

Set during World War II in Germany, Markus Zusak's groundbreaking new novel is the story of Liesel Meminger, a foster girl living outside of Munich. Liesel scratches out a meager existence for herself by stealing when she encounters something she can't resist: books. With the help of her accordion-playing foster father, she learns to read and shares her stolen books with her neighbors during bombing raids - as well as with the Jewish man hidden in her basement before he is marched to Dachau.

This is an unforgettable story about the ability of books to feed the soul.
---
As half-angel Willow strives to save the world from her parasitic otherworldly kin, romance and tension heat up to a climactic finale.

In the devastated remains of the world, millions of people live in "refugee" camps provided by the angels who have all but enslaved humanity. As this angelic stranglehold tightens, Willow and Alex are recruiting and training new Angel Killers while struggling to hold ground on the celestial battlefield. But Willow continues to have feelings for Seb, and her love and resolve are tested as a shattering revelation sends Alex on a separate journey. Now that the final battle versus the angels is about to begin-and the fate of the world hangs in the balance-each of them must face the consequences of their own choices. Will love endure? Will the human race survive?