Stacking the Shelves is hosted by
Tynga's Reviews
and is all about sharing the books you are adding to your bookshelf, be it the physical one or your digital one!

Well I hope you all had a great Happy Fourth of July. I spent it with my family watching a few fireworks. Further I want to thank everyone for the support I have gotten the last week. My visitors are up, compared to previous weeks/months, I appreciate the support and hope to continue more. I went through some of my goodreads TBR pile and cleaned up a lot of duplicates, I urge you all to follow that To Read list, I haven't had time to update the one I have on my blog at the moment, I will get around to it though. That's mostly what I plan on doing this week, editing a lot of my side pages to update and keep them current (if you want to stay active and follow me, Goodreads and Pinterest are better ways to stay on top, but that's up to you). I hope to do a Featured discussion this week, I have a few topics in mind, but I am still looking for more ideas and whatnot. Let me know if you have any suggestions.

On a side note I didn't get anything drastically new this week, as in anything released in the last month or two. I did get another shipment from BookOutlet with a few new books, I will post the newest ones I got from them. As well I intend to try to take BookHaul photos and post those to twitter. I am not sure if I am going to make that a new feature, or replace Stacking the Shelves with that. It's something I am going to have to debate and think about.

So without further adieu:
Shelf Additions: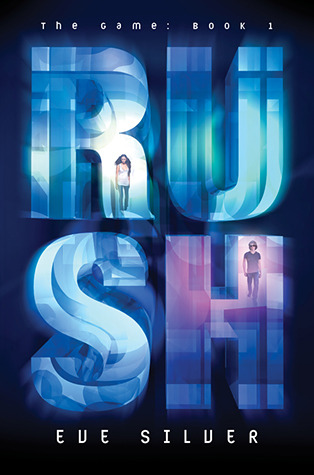 Title:
Rush
Author:
Eve Silver
Format:
Hardcover
Release Date:
June 11th, 2013
So what's the game now? This, or the life I used to know?

When Miki Jones is pulled from her life, pulled through time and space into some kind of game—her carefully controlled life spirals into chaos. In the game, she and a team of other teens are sent on missions to eliminate the Drau, terrifying and beautiful alien creatures. There are no practice runs, no training, and no way out. Miki has only the guidance of secretive but maddeningly attractive team leader Jackson Tate, who says the game isn't really a game, that what Miki and her new teammates do now determines their survival, and the survival of every other person on this planet. She laughs. He doesn't. And then the game takes a deadly and terrifying turn.
---
An exotic treat set in an entirely original, fantastical world brimming with deadly mystery, forbidden romance, and heart-stopping adventure.

Nisha was abandoned at the gates of the City of a Thousand Dolls when she was just a child. Now sixteen, she lives on the grounds of the isolated estate, where orphan girls apprentice as musicians, healers, courtesans, and, if the rumors are true, assassins. Nisha makes her way as Matron's assistant, her closest companions the mysterious cats that trail her shadow. Only when she begins a forbidden flirtation with the city's handsome young courier does she let herself imagine a life outside the walls. Until one by one, girls around her start to die.

Before she becomes the next victim, Nisha decides to uncover the secrets that surround the girls' deaths. But by getting involved, Nisha jeopardizes not only her own future in the City of a Thousand Dolls—but her own life.
Title:
Thornhill
Author:
Kathleen Peacock
Format:
Hardcover
Release Date:
September 10th, 2013
Mac can't lose another friend. Even if he doesn't want to be found.

The ripple effect caused by Mac's best friend Amy's murder has driven Mac's new love, Kyle, to leave Hemlock and disappear from her life forever. But Mac knows that Kyle plans to enroll in a rehabilitation camp, where he can live with other werewolves. She refuses to accept his decision, especially since the camps are rumored to be tortuous. So she sets out in search of Kyle with a barely sober Jason—and Amy's all-seeing ghost—in tow.

Clues lead Mac to find Kyle in a werewolf den in Colorado—but their reunion is cut short by a Tracker raid. Now Mac and Kyle are trapped inside the electric fences of Thornhill, a camp for young werewolves. As she devises an escape plan, Mac uncovers dangerous secrets buried within the walls of Thornhill—and realizes that the risk to the people she loves is greater than ever before.
---
Garth Nix, bestselling author of the Keys to the Kingdom series and Shade's Children, combines space opera with a coming-of-age story in his YA novel A Confusion of Princes.

Superhuman. Immortal. Prince in a Galactic Empire. There has to be a catch….

Khemri learns the minute he becomes a Prince that princes need to be hard to kill—for they are always in danger. Their greatest threat? Other Princes. Every Prince wants to become Emperor and the surest way to do so is to kill, dishonor, or sideline any potential competitor. There are rules, but as Khemri discovers, rules can be bent and even broken.

There are also mysteries. Khemri is drawn into the hidden workings of the Empire and is dispatched on a secret mission. In the ruins of space battle, he meets a young woman, called Raine, who challenges his view of the Empire, of Princes, and of himself. But Khemri is a Prince, and even if he wanted to leave the Empire behind, there are forces there that have very definite plans for his future.
---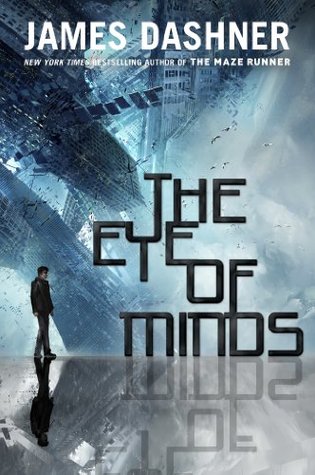 An all-new, edge-of-your seat adventure from James Dashner, the author of the New York Times bestselling Maze Runner series, The Eye of Minds is the first book in The Mortality Doctrine, a series set in a world of hyperadvanced technology, cyberterrorists, and gaming beyond your wildest dreams . . . and your worst nightmares.

Michael is a gamer. And like most gamers, he almost spends more time on the VirtNet than in the actual world. The VirtNet offers total mind and body immersion, and it's addictive. Thanks to technology, anyone with enough money can experience fantasy worlds, risk their life without the chance of death, or just hang around with Virt-friends. And the more hacking skills you have, the more fun. Why bother following the rules when most of them are dumb, anyway?

But some rules were made for a reason. Some technology is too dangerous to fool with. And recent reports claim that one gamer is going beyond what any gamer has done before: he's holding players hostage inside the VirtNet. The effects are horrific—the hostages have all been declared brain-dead. Yet the gamer's motives are a mystery.

The government knows that to catch a hacker, you need a hacker.
And they've been watching Michael. They want him on their team.
But the risk is enormous. If he accepts their challenge, Michael will need to go off the VirtNet grid. There are back alleys and corners in the system human eyes have never seen and predators he can't even fathom—and there's the possibility that the line between game and reality will be blurred forever.
---
The new book continues the story of Matt, the boy who was cloned from evil drug lord El Patrón in The House of the Scorpion. Now 14 years old, Matt rules his own country, the Land of Opium, the only thriving place in a world ravaged by ecological disaster. Though he knows that the cure for ending the suffering is hidden in Opium, Matt faces obstacles and enemies at every turn when he tries to use his power to help.
---
From New York Times bestselling author Melissa de la Cruz and Michael Johnston comes this remarkable first book in a spellbinding new series about the dawn of a new kind of magic.

Welcome to New Vegas, a city once covered in bling, now blanketed in ice. Like much of the destroyed planet, the place knows only one temperature—freezing. But some things never change. The diamond in the ice desert is still a 24-hour hedonistic playground and nothing keeps the crowds away from the casino floors, never mind the rumors about sinister sorcery in its shadows.

At the heart of this city is Natasha Kestal, a young blackjack dealer looking for a way out. Like many, she's heard of a mythical land simply called "the Blue." They say it's a paradise, where the sun still shines and the waters are turquoise. More importantly, it's a place where Nat won't be persecuted, even if her darkest secret comes to light.

But passage to the Blue is treacherous, if not impossible, and her only shot is to bet on a ragtag crew of mercenaries led by a cocky runner named Ryan Wesson to take her there. Danger and deceit await on every corner, even as Nat and Wes find themselves inexorably drawn to each other. But can true love survive the lies? Fiery hearts collide in this fantastic tale of the evil men do and the awesome power within us all.
---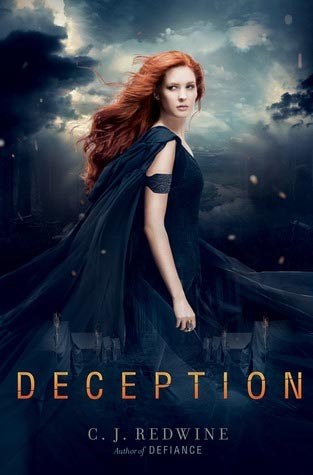 Baalboden has been ravaged. The brutal Commander's whereabouts are unknown. And Rachel, grief stricken over her father's death, needs Logan more than ever. With their ragged group of survivors struggling to forge a future, it's up to Logan to become the leader they need—with Rachel by his side. Under constant threat from rival Carrington's army, who is after the device that controls the Cursed One, the group decides to abandon the ruins of their home and take their chances in the Wasteland.



But soon their problems intensify tenfold: someone—possibly inside their ranks—is sabotaging the survivors, picking them off one by one. The chaos and uncertainty of each day puts unbearable strain on Rachel and Logan, and it isn't long before they feel their love splintering. Even worse, as it becomes clear that the Commander will stop at nothing to destroy them, the band of survivors begins to question whether the price of freedom may be too great—and whether, hunted by their enemies and the murderous traitor in their midst, they can make it out of the Wasteland alive.


In this daring sequel to Defiance, with the world they once loved forever destroyed, Rachel and Logan must decide between a life on the run and standing their ground to fight.