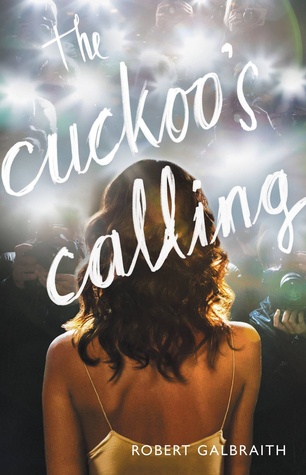 A brilliant debut mystery in a classic vein: Detective Cormoran Strike investigates a supermodel's suicide.

After losing his leg to a land mine in Afghanistan, Cormoran Strike is barely scraping by as a private investigator. Strike is down to one client, and creditors are calling. He has also just broken up with his longtime girlfriend and is living in his office.

Then John Bristow walks through his door with an amazing story: His sister, the legendary supermodel Lula Landry, known to her friends as the Cuckoo, famously fell to her death a few months earlier. The police ruled it a suicide, but John refuses to believe that. The case plunges Strike into the world of multimillionaire beauties, rock-star boyfriends, and desperate designers, and it introduces him to every variety of pleasure, enticement, seduction, and delusion known to man.

You may think you know detectives, but you've never met one quite like Strike. You may think you know about the wealthy and famous, but you've never seen them under an investigation like this.

Introducing Cormoran Strike, this is the acclaimed first crime novel by J.K. Rowling, writing under the pseudonym Robert Galbraith.
My Review:
So I thought I would venture out and try the next book under J.K. Rowling attempt at Adult Novels and this time around mystery. Frankly I should have heeded my own advice in The Casual Vacancy and stayed miles away from this book. First off, I enjoyed the potential in this book, and frankly that's not what tanked this rating, but frankly the writing style and the overall effort it takes to get through the book.
Lets get a few basics out of the way. I read a bit of mysteries, currently I'm on The Dresden Files by Jim Butcher and I love that series, so I can't say that I'm completely new to mysteries. Further, I have read Harry Potter and while I know these are two different genre's the writing style in Potterland was superb and fantastic, so I was expecting this to follow suit. However, after The Casual Vacancy and how much I loathed that book, I had my doubts when I started this book.
Now that the sideshow is done, I am going to start off by saying the main reason I hated this book. The style was so obtrusive to the book. Frankly there wasn't a noun without an adjective before it, and in come cases you would have a similar noun sentence after sentence with a adjective that same the same thing. Why can't you just keep it simple, describe the face, stairs, or whatever just as it is, and get rid of all the flair and garnished words. You would think this wouldn't effect or grate on the reader, but when there is thousands of cases on a page, your mind will be screaming at the end of the chapter.
Further her characters speak in a way that is so old fashioned that I thought of Little House on the Prairie. If the story was told in that time period I could understand that, but frankly it's not. Least I never got that impression, it'd be a current time mystery with characters from Mary Poppins, saying "Goodness" or "Oh my!" When is the last time a private detective has said something like that currently and are they in their 40s or 50s? It's just not natural and didn't work at all in this case.
The mystery was pretty simple, I figured out who it was pretty much a quarter into the book, and never questioned it. It was a basic mystery, and from an author who created Harry Potter and that world, she can do better. I hate to say it, but I expected more out of, than something of this caliber. Maybe the mystery could have been somewhat decent (around 2.5 or 3.0) had the other issues been addressed or not around, but I couldn't get past it.
I was left screaming at her writing style, in fact I went through and scribbled out some of the adjectives cause they frankly didn't need to be there (we get that steel stairs are metal, stop telling me over and over). The mystery left me without any question or questioning what I thought, and the dated characters didn't help motivate me to seek any depth into them at all. I frankly just couldn't get this book at all, and made me do the one thing I hate among all used book, deface the pages. If you want to write a mystery novel, please please try harder than this.
P.S. I believe I am finally done trying to find any pleasure or enjoyment out of Rowling's adult novels.