Waiting On Wednesday is a weekly event, hosted over at Breaking The Spine, that spotlights upcoming releases that we're eagerly anticipating.
See something you like here?
Click the book title to add it to your Goodreads TBR List!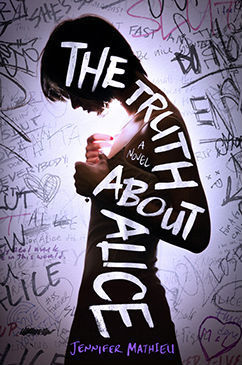 Everyone has a lot to say about Alice Franklin, and it's stopped mattering whether it's true. The rumors started at a party when Alice supposedly had sex with two guys in one night. When school starts everyone almost forgets about Alice until one of those guys, super-popular Brandon, dies in a car wreck that was allegedly all Alice's fault. Now the only friend she has is a boy who may be the only other person who knows the truth, but is too afraid to admit it. Told from the perspectives of popular girl Elaine, football star Josh, former outcast Kelsie, and shy genius Kurt, we see how everyone has a motive to bring – and keep – Alice down.
My Stance:
The Truth About Alice come from when I was browsing Anderson's Bookshop for events and to see if I can get my hands on Ruin and Rising signed. This book was part of the same event and I had to find out more about it. At the time I was reading Tease by Amanda Maciel and the two seemed to go hand in hand. I loved Tease and the new look it took, and I was curious to see another book on a similar topic. This one however is told from multiple perspectives and that is either going to be great or the downfall.

The one issue I have is we never really see into Alice. I want to see Alice's point of view and what the truth is behind all the rumors. That kind of bothers me with all the perspectives in this; the most obvious and probably the one to torture the reader. However, maybe one of the boys will be the bridge of that gap. I don't know what to expect from this book, however I do know that either way it'll will probably leave a lasting impression on me with the topic its taken. Here's to hoping!