Stacking the Shelves is hosted by
Tynga's Reviews
and is all about sharing the books you are adding to your bookshelf, be it the physical one or your digital one!

I am working on updating and trying to switch my job back to days. I haven't had much time to write a whole lot, but the ideas bounce around my head constantly. I hope to get to writing soon, but until then here's the book haul for the week.

So without further adieu:
Shelf Additions: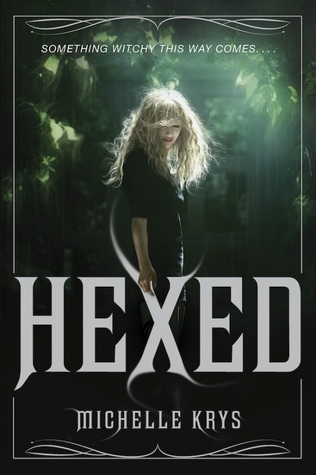 If high school is all about social status, Indigo Blackwood has it made. Sure, her quirky mom owns an occult shop, and a nerd just won't stop trying to be her friend, but Indie is a popular cheerleader with a football-star boyfriend and a social circle powerful enough to ruin everyone at school. Who wouldn't want to be her?

Then a guy dies right before her eyes. And the dusty old family Bible her mom is freakishly possessive of is stolen. But it's when a frustratingly sexy stranger named Bishop enters Indie's world that she learns her destiny involves a lot more than pom-poms and parties. If she doesn't get the Bible back, every witch on the planet will die. And that's seriously bad news for Indie, because according to Bishop, she's a witch too.

Suddenly forced into a centuries-old war between witches and sorcerers, Indie's about to uncover the many dark truths about her life—and a future unlike any she ever imagined on top of the cheer pyramid.
---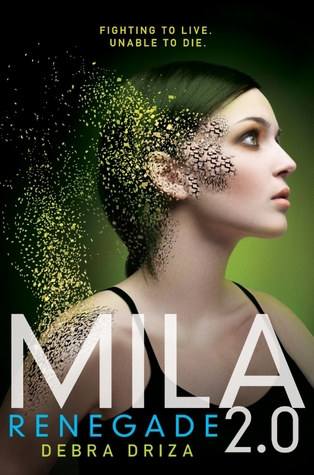 There is no one left for Mila to trust. Except for a boy she barely knows.

But Hunter has no idea who—and what—Mila really is. She can't bear to reveal her secret, even though he's unwittingly joined her search for Richard Grady, a man who may know more details of Mila's complicated past.

Yet the road to the truth is more dangerous than ever. With General Holland and the Vita Obscura scouring the earth for her whereabouts, Mila must rely on her newfound android abilities to protect herself and Hunter from imminent harm. Still, embracing her identity as a machine leads her to question the state of her humanity—as well as Hunter's real motives.

Perfect for fans of I Am Number Four and Divergent, this action-packed and heart-wrenching second installment of MILA 2.0 will leave readers breathlessly awaiting the series conclusion.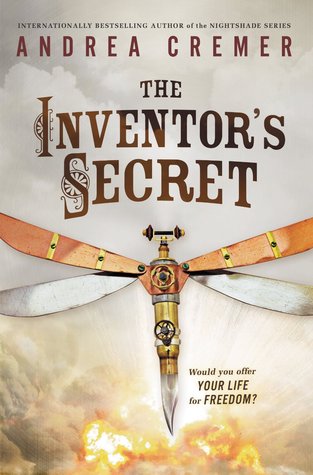 Title:
The Inventor's Secret
Author:
Andrea Cremer
Format:
Hardback
Release Date:
April 22nd, 2014
New from Andrea Cremer, the New York Times bestselling author of the Nightshade novels, comes an action-packed alternate-history steampunk adventure.

In this world, sixteen-year-old Charlotte and her fellow refugees have scraped out an existence on the edge of Britain's industrial empire. Though they live by the skin of their teeth, they have their health (at least when they can find enough food and avoid the Imperial Labor Gatherers) and each other. When a new exile with no memory of his escape or even his own name seeks shelter in their camp he brings new dangers with him and secrets about the terrible future that awaits all those who have struggled has to live free of the bonds of the empire's Machineworks.

The Inventor's Secret is the first book of a YA steampunk series set in an alternate nineteenth-century North America where the Revolutionary War never took place and the British Empire has expanded into a global juggernaut propelled by marvelous and horrible machinery. Perfect for fans of Libba Bray's The Diviners, Cassandra Clare's Clockwork Angel, ScottWesterfeld's Leviathan and Phillip Reeve's Mortal Instruments.
---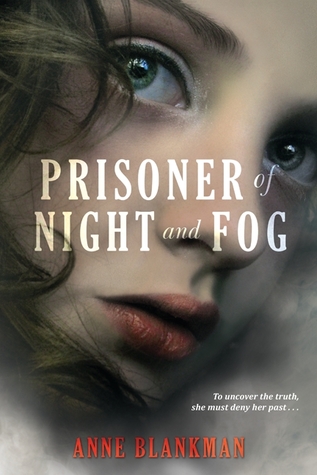 In 1930s Munich, danger lurks behind dark corners, and secrets are buried deep within the city. But Gretchen Müller, who grew up in the National Socialist Party under the wing of her "uncle" Dolf, has been shielded from that side of society ever since her father traded his life for Dolf's, and Gretchen is his favorite, his pet.

Uncle Dolf is none other than Adolf Hitler. And Gretchen follows his every command.

Until she meets a fearless and handsome young Jewish reporter named Daniel Cohen. Gretchen should despise Daniel, yet she can't stop herself from listening to his story: that her father, the adored Nazi martyr, was actually murdered by an unknown comrade. She also can't help the fierce attraction brewing between them, despite everything she's been taught to believe about Jews.

As Gretchen investigates the very people she's always considered friends, she must decide where her loyalties lie. Will she choose the safety of her former life as a Nazi darling, or will she dare to dig up the truth—even if it could get her and Daniel killed?

From debut author Anne Blankman comes this harrowing and evocative story about an ordinary girl faced with the extraordinary decision to give up everything she's ever believed . . . and to trust her own heart instead.
---
Readers won't want to miss the explosive final book in the Watersong series by New York Times bestselling author Amanda Hocking.

Now that Gemma holds the key to breaking the siren curse, the stakes have never been higher. At last, a future with those she loves—and a romance with Alex—is close enough to touch...but not if Penn has anything to say about it. Penn is more determined than ever to have Daniel for her own and to destroy Gemma and Harper along the way, and Penn always gets what she wants. Now a final explosive battle is about to begin, and the winner will take everything Gemma holds dear.
---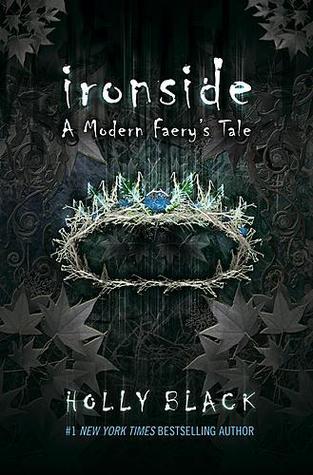 A stalker ghost, misguided Seers, and spellbinding wraiths—Amelia Ashley has faced them all. Now her greatest hope is to spend the rest of her afterlife with her living boyfriend, Joshua. But the demonic forces return to give her an ultimatum: turn herself over to the darkness or watch them murder one living person per week until she does.

Amelia fears she might really be doomed, until the forces of light give her another option. She can join them in their quest to gather souls, with a catch: Once she joins them, she can never see Joshua again.

Faced with impossible choices, Amelia decides to take her afterlife into her own hands—and fight back.
---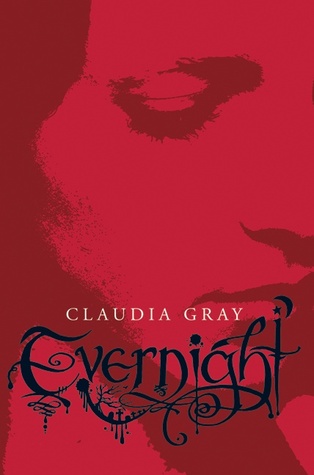 Bianca wants to escape.

She's been uprooted from her small hometown and enrolled at Evernight Academy, an eerie Gothic boarding school where the students are somehow too perfect: smart, sleek, and almost predatory. Bianca knows she doesn't fit in.

Then she meets Lucas. He's not the "Evernight type" either, and he likes it that way. Lucas ignores the rules, stands up to the snobs, and warns Bianca to be careful—even when it comes to caring about him.

"I couldn't stand it if they took it out on you," he tells Bianca, "and eventually they would."

But the connection between Bianca and Lucas can't be denied. Bianca will risk anything to be with Lucas, but dark secrets are fated to tear them apart . . . and to make Bianca question everything she's ever believed.
---
Finn has escaped Incarceron only to find that he must defend his right to the throne from another challenger. His life and Claudia's hang on Finn convincing the Court that he is the lost prince, even though he has his own doubts about being the true heir.