Stacking the Shelves is hosted by
Tynga's Reviews
and is all about sharing the books you are adding to your bookshelf, be it the physical one or your digital one!

So the world is continuing and I finished Pathfinder just recently and started the June Requested Book, Everneath by Brodi Ashton. So with that I am going to turn on a new idea that I want to try. I want to see if I can book binge a series of books this summer. I have two books that I am going to finish before the binge, Everneath and Gravity. I want to see if I can get through 10-20 books in the month that I am going to do it. I am not sure how long I will keep it up, along with keeping the blog going. Especially since the girl I have been training at work still has me on call, so I'll have to drop what I'm doing and help her. So much fun. Either way I hope to see you all on the other side.

So without further adieu:
Shelf Additions:
A beautiful and distinguished family.
A private island.
A brilliant, damaged girl; a passionate, political boy.
A group of four friends—the Liars—whose friendship turns destructive.
A revolution. An accident. A secret.
Lies upon lies.
True love.
The truth.

We Were Liars is a modern, sophisticated suspense novel from National Book Award finalist and Printz Award honoree E. Lockhart.
Read it.
And if anyone asks you how it ends, just LIE.
---
Princess Marie-Victoria, heir to the Lily Throne, and Aelwyn Myrddn, bastard daughter of the Mage of England, grew up together. But who will rule, and who will serve?

Quiet and gentle, Marie has never lived up to the ambitions of her mother, Queen Eleanor the Second, Supreme Ruler of the Franco-British Empire. With the help of her Head Merlin, Emrys, Eleanor has maintained her stranglehold on the world's only source of magic. She rules the most powerful empire the world has ever seen.

But even with the aid of Emrys' magic, Eleanor's extended lifespan is nearing its end. The princess must marry and produce an heir or the Empire will be vulnerable to its greatest enemy, Prussia. The two kingdoms must unite to end the war, and the only solution is a match between Marie and Prince Leopold VII, heir to the Prussian throne. But Marie has always loved Gill, her childhood friend and soldier of the Queen's Guard.

Together, Marie and Aelwyn, a powerful magician in her own right, come up with a plan. Aelwyn will take on Marie's face, allowing the princess to escape with Gill and live the quiet life she's always wanted. And Aelwyn will get what she's always dreamed of--the chance to rule. But the court intrigue and hunger for power in Lenoran England run deeper than anyone could imagine. In the end, there is only rule that matters in Eleanor's court: trust no one.
Title:
Vivian Divine is Dead
Author:
Lauren Sabel
Format:
Hardback
Release Date:
June 3rd, 2014
Filled with surprising twists and poignant moments, Lauren Sabel brings a fresh new voice to contemporary fiction with Vivian Divine Is Dead. Creepy, clever, funny, and romantic.

When a death threat arrives with teen celebrity Vivian Divine's fan mail, Vivian has no choice but to go on the run to Mexico. She soon discovers, though, that her Oscar-nominated performance killing villains on-screen did nothing to prepare her for escaping a madman in real life. Some people say he's a hero, others tremble in his presence, but one thing is clear: he won't stop until Vivian is in his grasp. Why didn't she pay more attention during those judo lessons for her role in Zombie Killer?

Vivian finds an ally in the mysterious and charming Nick. He is everything Hollywood boys are not-genuine, kind, and determined to see Vivian for who she really is. But even he seems like he can't be trusted-what could he be hiding?

Beat up, hungry, and more confused than ever about who she's running from, Vivian is living in a real-life blockbuster horror flick. But there's no option to yell "cut" like there is on set....

Lauren Sabel's Vivian Divine Is Dead is a creepy, witty, fast-paced adventure about family, fame, and having the courage to save yourself.
---
The blockbuster film Inception meets Lisa McMann's Wake trilogy in this dark paranormal thriller from #1 New York Times bestselling author Aprilynne Pike. This novel is also perfect for fans of Kelley Armstrong, Alyson Noel, and Kimberly Derting.

Charlotte Westing has a gift. She is an Oracle and has the ability to tell the future. But it doesn't do her much good. Instead of using their miraculous power, modern-day Oracles are told to fight their visions—to refrain from interfering. And Charlotte knows the price of breaking the rules. She sees it every day in her wheelchair-bound mother and the absence of her father. But when a premonition of a classmate's death is too strong for her to ignore, Charlotte is forced to make an impossible decision: continue following the rules or risk everything—even her sanity—to stop the serial killer who is stalking her town.
---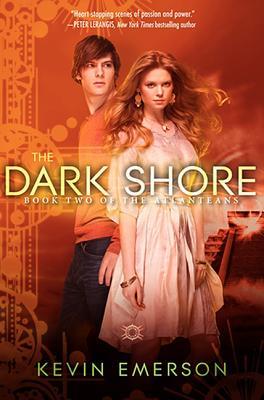 BEWARE THE GODS AND THEIR HORRORS.

Owen and Lilly have escaped Camp Eden, but the next step on their journey to find Atlantis and protect it from Paul and Project Elysium involves crossing the perilous wastelands of a wrecked planet. And unlike in EdenWest, where bloody truths were kept hidden beneath the surface, out here the horrors live bright beneath the poisonous sun.

With treachery at every turn, Owen has no choice but to bring his wounded clan to the dark shores of Desenna, a city built from the ashes of EdenSouth. Desenna's blood-soaked walls may hold the key to Owen's journey in the form of the third Atlantean as well as a deeper understanding of the true purpose of the Three, but there are also secrets lurking in the shadows, waiting to be unleashed, and once they rise, there may be no escape.

Filled with action, mind-bending twists, and powerful scenes of emotional and physical sacrifice, THE DARK SHORE takes readers on a journey to a question so great, even the gods have trouble answering it: What would you be willing to do, to save humanity from itself?
---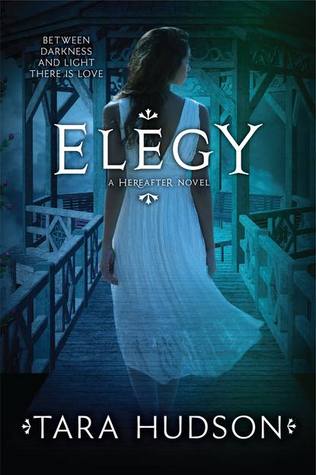 A stalker ghost, misguided Seers, and spellbinding wraiths—Amelia Ashley has faced them all. Now her greatest hope is to spend the rest of her afterlife with her living boyfriend, Joshua. But the demonic forces return to give her an ultimatum: turn herself over to the darkness or watch them murder one living person per week until she does.

Amelia fears she might really be doomed, until the forces of light give her another option. She can join them in their quest to gather souls, with a catch: Once she joins them, she can never see Joshua again.

Faced with impossible choices, Amelia decides to take her afterlife into her own hands—and fight back.
---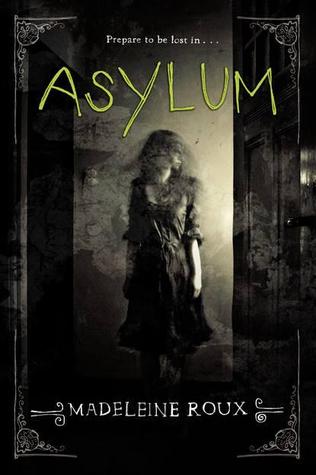 Asylum is a thrilling and creepy photo-novel perfect for fans of the New York Times bestseller Miss Peregrine's Home for Peculiar Children.

For sixteen-year-old Dan Crawford, New Hampshire College Prep is more than a summer program—it's a lifeline. An outcast at his high school, Dan is excited to finally make some friends in his last summer before college. But when he arrives at the program, Dan learns that his dorm for the summer used to be a sanatorium, more commonly known as an asylum. And not just any asylum—a last resort for the criminally insane.

As Dan and his new friends, Abby and Jordan, explore the hidden recesses of their creepy summer home, they soon discover it's no coincidence that the three of them ended up here. Because the asylum holds the key to a terrifying past. And there are some secrets that refuse to stay buried.

Featuring found photos of unsettling history and real abandoned asylums and filled with chilling mystery and page-turning suspense, Madeleine Roux's teen debut, Asylum, is a horror story that treads the line between genius and insanity.
---
A thrilling, high-concept fantasy for fans of Garth Nix and Nancy Farmer.

Incarceron is a prison so vast that it contains not only cells, but also metal forests, dilapidated cities, and vast wilderness. Finn, a seventeen-year-old prisoner, has no memory of his childhood and is sure that he came from Outside Incarceron. Very few prisoners believe that there is an Outside, however, which makes escape seems impossible.

And then Finn finds a crystal key that allows him to communicate with a girl named Claudia. She claims to live Outside- she is the daughter of the Warden of Incarceron, and doomed to an arranged marriage. Finn is determined to escape the prison, and Claudia believes she can help him. But they don't realize that there is more to Incarceron than meets the eye. Escape will take their greatest courage and cost more than they know.