Stacking the Shelves is hosted by
Tynga's Reviews
and is all about sharing the books you are adding to your bookshelf, be it the physical one or your digital one!

So I am not sure if this is coming out on time or not. I have scheduled it and I hope it does. I am a bit preoccupied reading and playing games for the moment, aside working. The light is slowing coming into view on when I will actually be moved back to days and get to read and post more frequently. I will also be very glad to get the job I was hired for back, but in the mean time I am still looking for something in print media and ultimately allows me to do what I enjoy.

Also with BEA 2014 wrapped up or wrapping up, I hope to see some great images (on twitter or well anywhere) and see what I missed in the book-sphere. Further we have the Opening weekend this week for "The Fault in Our Stars" which I will be going to and watching (maybe not opening night but still). I hope to get a good review out by early next week or on Sunday, not sure. Either way I have high hopes for the movie and the stars in it.

So without further adieu:
Shelf Additions: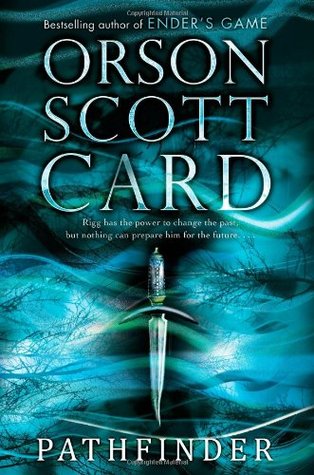 A powerful secret. A dangerous path.

Rigg is well trained at keeping secrets. Only his father knows the truth about Rigg's strange talent for seeing the paths of people's pasts. But when his father dies, Rigg is stunned to learn just how many secrets Father had kept from him--secrets about Rigg's own past, his identity, and his destiny. And when Rigg discovers that he has the power not only to see the past, but also to change it, his future suddenly becomes anything but certain.

Rigg's birthright sets him on a path that leaves him caught between two factions, one that wants him crowned and one that wants him dead. He will be forced to question everything he thinks he knows, choose who to trust, and push the limits of his talent…or forfeit control of his destiny.
---
Rigg has the power to change the past. But nothing can prepare him for the future...

The adventure, suspense, and time travel continue in this second installment in the critically acclaimed New York Times and Publishers Weekly bestselling Pathfinder series.
Title:
Dead Silence
Author:
Kimberly Derting
Format:
Hardcover
Release Date:
April 16th, 2013
Violet thought she'd made peace with her unique ability to sense the echoes of the dead and the imprints that cling to their killers…that is until she acquired an imprint of her own. Forced to carry a reminder of the horrible events of her kidnapping, Violet is more determined than ever to lead a normal life. However, the people who run the special investigative team Violet works for have no intention of letting her go.

When someone close to Violet becomes a suspect in a horrific murder, she finds herself pulled into a deadly hunt for a madman with an army of devoted followers. Violet has survived dangerous situations before, but she quickly discovers that protecting those closest to her is far more difficult than protecting herself.
---
Tavia Michaels is the sole survivor of the plane crash that killed her parents. When she starts to see strange visions of a boy she's never spoken with in real life, she begins to suspect that there's much about her past that she isn't being told.

Tavia immediately searches for answers, desperate to determine why she feels so drawn to a boy she hardly knows. But when Tavia discovers that the aunt and uncle who took her in after her parents' death may have actually been responsible for the plane crash that killed them--and that she may have been the true intended victim--she flees for the safety of Camden, Maine, where the boy she sees in her visions instructs her to go.

Now, Tavia is on the run with no one to trust. No one, that is, except for her best friend and longtime crush, Benson.

Tavia feels torn between the boy who mysteriously comes to her at night and the boy who has been by her side every step of the way. But what Tavia doesn't know is that the world is literally falling apart and that to save it she will have to unite with the boy in her visions. Only problem? To do so would mean rejecting Benson's love. And that's the one thing Tavia Michaels swore she'd never do.
---
A fast-paced, nerve-fraying contemporary thriller that questions loyalties and twists truths.

Appearances can be deceiving.

In the Community, life seems perfect. After the 9/11 terrorist attacks, Pioneer invited Lyla's family to join his group and escape the evil in the world. They were happy to be chosen, happy to move away from New York and start over in such an idyllic gated community. Now seventeen, Lyla knows that Pioneer is more than just their charismatic leader, he is their prophet . . . but his visions have grown dark.

Lyla is a loyal member of the Community, but a chance encounter with an outsider boy has her questioning Pioneer, the Community—everything. And if there's one thing not allowed in the Community, it's doubt. Her family and friends are certain in their belief. Lyla wishes she could feel the same. As Pioneer begins to manipulate his flock toward disaster, the question remains: Will Lyla follow them over the edge?

From the outside looking in, it's hard to understand why anyone would join a cult. But Gated tells the story of the Community from the inside looking out, and from behind the gates things are not quite so simple. Amy Christine Parker's beautiful writing creates a chilling, utterly unique YA story. Perfect for fans of creepy thrillers and contemporary fiction alike.
---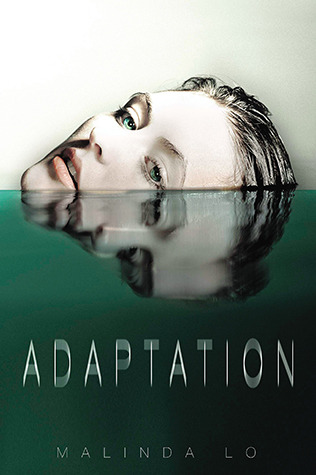 Reese can't remember anything from the time between the accident and the day she woke up almost a month later. She only knows one thing: She's different now.

Across North America, flocks of birds hurl themselves into airplanes, causing at least a dozen to crash. Thousands of people die. Fearing terrorism, the United States government grounds all flights, and millions of travelers are stranded.

Reese and her debate team partner and longtime crush David are in Arizona when it happens. Everyone knows the world will never be the same. On their drive home to San Francisco, along a stretch of empty highway at night in the middle of Nevada, a bird flies into their headlights. The car flips over. When they wake up in a military hospital, the doctor won't tell them what happened, where they are—or how they've been miraculously healed.

Things become even stranger when Reese returns home. San Francisco feels like a different place with police enforcing curfew, hazmat teams collecting dead birds, and a strange presence that seems to be following her. When Reese unexpectedly collides with the beautiful Amber Gray, her search for the truth is forced in an entirely new direction—and threatens to expose a vast global conspiracy that the government has worked for decades to keep secret.